Who Is Alex Wassabi Dating? Find Out the Youtuber's Famous Girlfriend
Alex Wassabi is currently dating popular internet personality Lexy Panterra.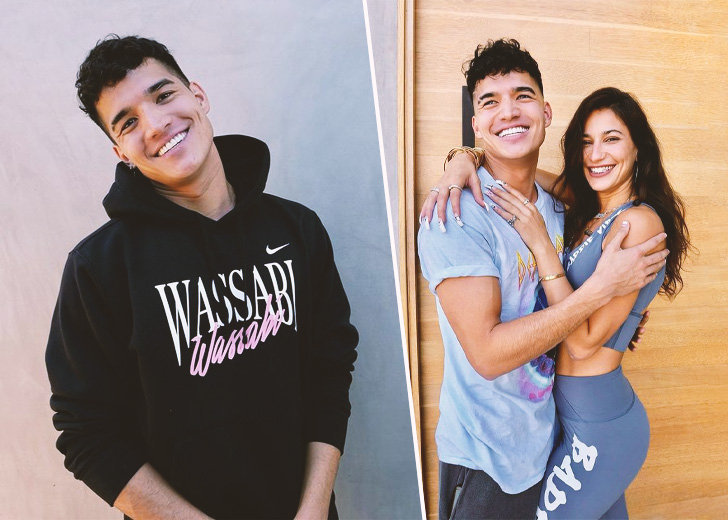 Born Alexander Burriss on March 28, 1990, Alex Wassabi, a popular YouTuber, is known by his alias. Wassabi started his YouTube journey after joining his best friend Roi Fabito's YouTube channel named hoiitsroi, which was later changed to Wassabi.
But after Fabito left to pursue a separate career in 2016, Alex became the sole owner of the Wassabi channel. 
The name Wassabi is derived from Fabito's 2005 YouTube venture Wassabi Productions. The vlogger now known as Wassabi joined the group of YouTubers consisting of Fabito's friends Robby and Matt in 2006. 
However, 2012 turned out to be their biggest year for the duo of Wassabi and Fabito as the video of their parody song 'Call Me Maybe' went viral. The character Ronaldo, portrayed by Fabito in the video, was well-received by the audience.
At the time of this writing, the video has commanded a mouth-watering 144 million views on YouTube. Tapping into the success of the original song by Carly Rae Jepsen, Wassabi and Fabito went on to build a successful YouTube career. 
Who Is Alex Wassabi Dating?
The YouTuber is reportedly dating Lexy Panterra. Wassabi proposed to his Panterra last year, asking her to be his girlfriend, and the twerk queen said yes to his proposal. The couple is currently living together.
The news was announced by Wassabi on Instagram on November 5, 2020, with a series of pictures and a video.
Wassabi's girlfriend is a dancer, singer, movie actress, motorsport enthusiast, and former motorcycle racer. Panterra was born on May 22, 1989, in Sonoma County, California, as Alexis Leila Afshar. She belongs to Iranian and Irish ancestry.
Her upbringing and household shaped Panterra's early career as her father, uncles, and three brothers inspired her keen interest in motorsports. On the other hand, her mom encouraged Panterra to take dance and drama lessons during the weekends.
At the young age of five, Panterra was the winner of a local beauty pageant. In addition, she surprised everyone when she participated and won a motorcycle race at the mere age of eight. 
She was having a successful early career. However, Panterra had to abandon her racing career after her father was seriously injured in a motocross accident. She retired at 11. 
In 2014, Panterra's video, where she can be seen twerking, went viral on social media. Talking to No Jumper Podcast, she revealed that her video "just [expletive] exploded." 
The host of the podcast briefly touched upon the topic of her OnlyFans account, and Panterra promptly declassified her as a sex worker. She also revealed herself to be the most subscribed on the platform. 
After the midpoint in the conversation, she discussed dating Wassabi and called her relationship "healthy and happy." 
What Is Alex Wassabi Doing Lately? 
Wassabi is busy doing his usual work of producing and uploading YouTube videos for his 11.5 million subscribers. However, his girlfriend, Panterra, is often seen accompanying him in the videos. 
It seems the once parody music video producer has changed his tracks as he's putting out clickbait videos recently. In one of his videos titled 'Taste Testing her Pregnancy Crazings!,' he is seen talking to his girlfriend about the kind of food pregnant women crave the most. 
The couple quickly cleared that they weren't expecting a child as Panterra was not pregnant, making a fool out of those who clicked on the video, thinking otherwise.