AJ Michalka's Boyfriend Josh Pence Was the Hidden Lead in 'The Social Network'
Michalka's boyfriend played Tyler Winklevoss in 2010's 'The Social Network.'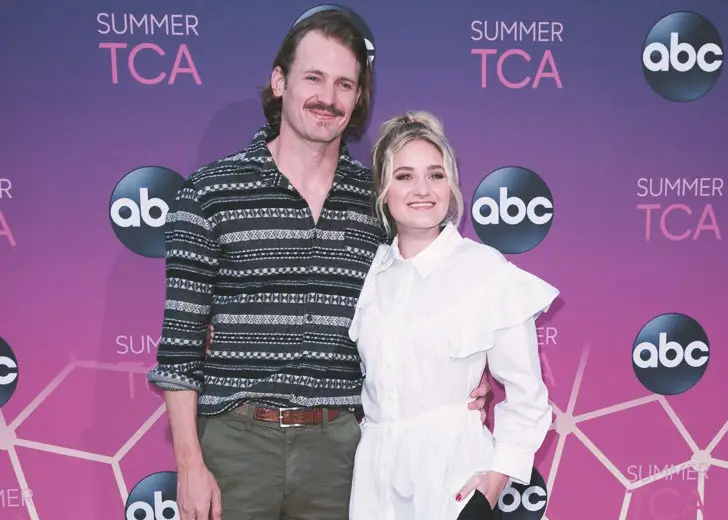 Amanda Joy Michalka, commonly known as AJ Michalka, is a talented actress, musician, and singer. She first rose to fame after her Disney Channel debut in the 2006 Disney Channel original movie Cow Belles, where she played Courtney Callum and shared the screen with her sister, Aly Michalka.
From that day to the present, she has acted in several prominent movies and TV shows, including The Lovely Bones, Super Sweet 16: The Movie, General Hospital, The Goldbergs, and She-Ra and the Princesses of Power.
In the world of music, Michalka is renowned as one half of the musical duo Aly & AJ [popular as 78violet], alongside her sister, Aly.
If you think her career is blissful, that's not all. The talented actress also manages a happy relationship with her longtime boyfriend, Josh Pence.
Is AJ Michalka married, too? No, she hasn't married yet but has been dating her future husband since August 8, 2017.
AJ Michalka and Boyfriend Josh Pence Completes 4 Years Together
Earlier in August, Michalka and Pence completed four years of their relationship. To mark the occasion, the actress shared a snap of her beau on Instagram, expressing that she loved him and he was "my Carmel by the Sea."
In the snap, Pence, who is an actor by profession, stood by the wall and sported a white shirt with a hat and sunglasses.
Michalka's boyfriend immediately responded to the post with a comment, where he said he felt lucky to have her by his side. His comment read:
...date night? Thanks for the front row tix to your brilliant song & dance rendition of Nelly's "Hot in Herre" in nothing but a pair of hightops the other night. I'm a lucky man and you're a wild woman. Ok bye.
The post also received an overwhelming response from the couple's friends and followers, as they dropped congratulatory messages on their fourth dating anniversary. "You two are the sweetest! Happy anniversary!" someone wrote.
Josh Pence's Hidden Role in 'The Social Network'
Michalka's boyfriend, Pence, had played a prominent role in the 2010 film The Social Network, but many didn't take notice of it.
That is because he played the role of Tyler Winklevoss, the twin brother of Cameron Winklevoss, portrayed by actor Armie Hammer. The filmmakers apparently wanted to show the same face for the twin brothers, so they chose to represent Hammer's face for both characters.
Hence, Pence was cast as the other twin, with director David Fincher using visual effects to put Hammer's face onto Pence's body.
"It was really motion capture acting in a way, that's how we would almost categorize it now," Pence told IndieWire about his experience in October 2020.
He added, "But at the time that was still, 'What is this really? How do we define this?' The press says, 'Oh, you're the body double. You're the body double.' You hear that enough, and it's easy to get in your own head about it."
Besides, Pence has also starred in films like The Good Shepherd, Battleship, Gangster Squad, Draft Day, and La La Land. His television credits include Revenge, The Man in the High Castle, Good Trouble, and Jett.