What Happened to Aly and AJ? Here's How Their Music Now Has Changed from What It Was a Decade Ago
Aly and AJ are back with a new album and will open for Miley Cyrus at Lollapalooza.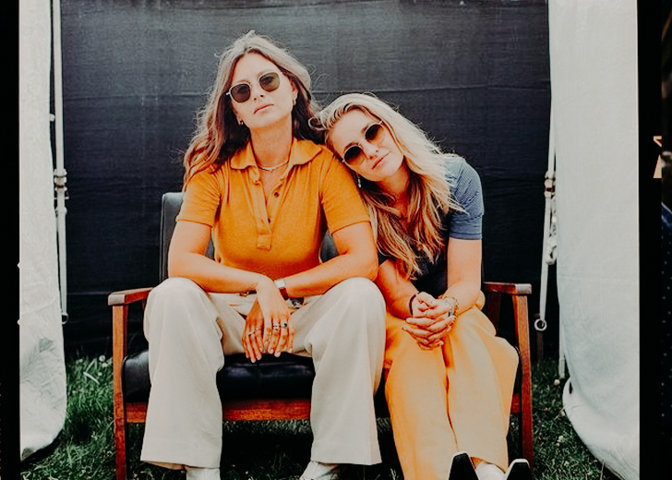 TikTok is a phenomenal platform for anything to go viral, be it songs, dance moves, or even dialogues from various movies and series. One such song to go viral was 'Potential Breakup Song' on October 2020. 
Almost everyone on the app was singing along to the song, but little did they know it was 14 years old and sang by a famous sister duo, Aly & AJ. It was not until the sisters jumped on the bandwagon that people were filled with nostalgia and remembered the iconic pair.
After a long break, the sisters finally made a massive comeback in 2020 and 2021, when they released revamped versions of their songs, EPs, and now, an album. 
How Did Aly and AJ Get Famous?
Alyson and Amanda Michalka got their big break from Disney. In the 2000s, they were the most famous real-life sister combo on Disney Channel.
Amanda was in the series The Guardian and General Hospital, while Aly earned the part of Keely Teslow on Phil of the Future. Both of them were very interested in acting and took courses to refine their interest. 
However, their music career took off, and the sisters took over the music industry while still acting here and there. So, when Aly & AJ signed with Hollywood Records in 2005, Disney provided them with a plethora of synergistic options.
Their tunes have been on the soundtracks of Disney films like Ice Princess, Herbie: Fully Loaded, and Cow Belles. Their debut studio album, Into the Rush, was released on August 16, 2005, and was certified Gold by the Recording Industry Association of America (RIAA) in March 2006.
Their second and third album, Acoustic Hearts of Winter and Insomniatic, was released in 2006 and 2007, respectively. They had worked on another album, but it was never released because of the "creative differences" with Hollywood Records.  
What Happened to Aly and AJ?
Before they departed from Hollywood Records, they had renamed themselves 78violet in 2009. Since then, they collaborated with a couple of artists, but they were not as active in the music industry. 
Again, they renamed themselves Aly & AJ in 2015, but it wasn't until 2017 that they made a musical return. They released a new EP titled Ten Years to reflect the gap between their youth and adult musical careers. 
Sanctuary was the sisters' second EP, released in 2019, and Aly & AJ lavished their fans with many hits throughout 2020. To show how their music has matured, they released their new single 'Attack of Panic,' which talks about mental health. 
Since they went viral on TikTok, the sisters have now made another comeback with the release of their latest album, A Touch of the Beat Gets You Up on Your Feet Gets You Out and Then Into the Sun. The album was released on May 2021, 14 years after the release of their last album. 
On July 24, 2021, Aly & AJ sat down with E! Online and discussed their journey from their teenage years to now. One of the most significant changes they have embraced since the beginning of their music career is being comfortable with a co-writer. 
They confessed they used to be shy with their ideas and could not adequately convey their feelings to fellow writers. But it is not the case anymore. 
Evidently, they worked with writer Jorge Elbrecht for their new album, who helped them with songs and made sure that the girls were taking care of themselves. 
Another change that can be seen in the sisters is their evolution of taste in music. They admitted that they now listen and make very different songs from what they made and listened to in 2005. 
They dubbed themselves as "fearless" because they are not making songs for radio or any platforms. Rather, they are doing it for themselves and their fans. Their current music is inspired by Saint Vincent, Angel Olsen, Ellie Rowsell, Haim, War on Drugs, and Ray LaMontagne. 
After all these years, Aly & AJ credit Disney for giving them the kick-start and are low-key weirded out by how other fellow Disney stars took off. The sisters used to be friends with other stars as kids, but now they have lost touch. 
However, after all this time, they will reconcile with Miley Cyrus as Aly & AJ will open for her at Lollapalooza.