Adin Ross and His OnlyFans Star Sister Naomi Ross Get Dragged over Her Bikini Picture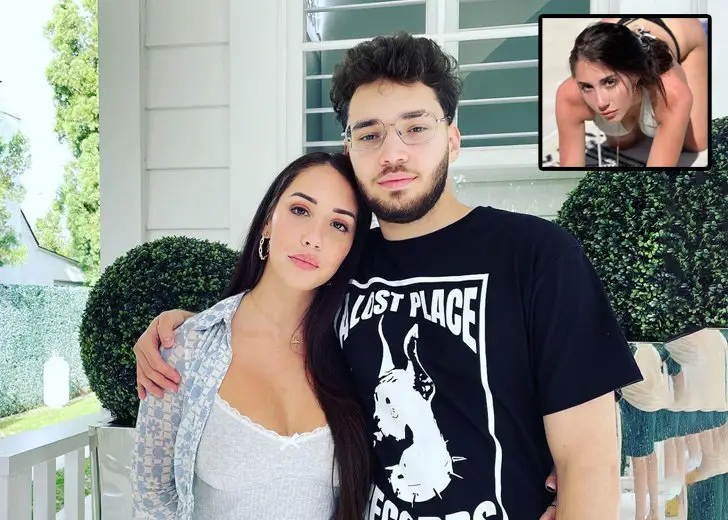 Naomi Ross recently posted her bikini picture, clicked by her brother Adin Ross, on Instagram, and fans do not seem very happy.
Immediately after she dropped the picture, comments started pouring in, asking why she needed to sell her body to gather attention and make money.
"Wait Adin took this? Lol why," one asked on Instagram.
Another chimed in, saying, "Your brother is rich & famous, you don't have to do this."
A few other comments also addressed how Adin's sister had joined OnlyFans, a subscription-based platform for adult content, probably to earn fortunes for herself. According to reports, one can access her exclusive content and chat with her privately at $15 per month.
Naomi Ross Responds after Fans Drag Her and Adin Ross
While netizens dragged Adin and her OF star sister amid the bikini post, Naomi kept herself busy responding to the comments in some style.
For instance, replying to a fan who asked her why she joined OnlyFans and posted adult content, the diva stated she did for her followers.
"I love you! Love the positivity thank you finally," she wrote to a fan while expressing she felt bad for people who "hates" what she was doing.

Adin Ross's elder sister Naomi Ross interacts with a fan in the comment section. (Photo: Instagram)
She also jokingly said that she was doing everything because her brother forced her to do it. "He took this picture and told me to post it," she added, referring to the recent bikini picture.
Jokes apart, she later clarified that she was not forced by her brother to post the picture on her social media.
"adin actually force you to take this pic and post it??" a fan asked.
Responding to that, Naomi wrote, "no Imao."
Adin Ross Confronts a Fan Selling His Sister's Pictures
In a January 2022 live stream, Adin showed concern about his sister Naomi after he found out a fan was selling his sister's unclad pictures.
He immediately reached out to the fan, a 16-year-old boy named Jose from Iowa, and confronted him.
Adin asked him why he was selling his sister's pictures, but to his surprise, the boy was just joking and wasn't actually selling any pictures. The fanboy later revealed that he spread the fake news just to grab the internet star's attention.
In the end, the Twitch streamer also admitted that he found the boy to be cool and he actually liked him after the conversation.
Adin Ross and Sister Naomi Ross' Relationship
A quick look into Naomi's Instagram, where she has over 116,000 followers, shows that she and her brother Adin share a very close bond.
The OnlyFans model often posts pictures with her younger brother. More so, she has also shared their childhood pictures with adorable captions.
"Hahahah baby brooooski #favoritehuman," she captioned one of her old pictures with her baby brother.
Similarly, she wished the Twitch star on his 21st birthday in October 2021, writing, "Happy birthday to the best brother in the world. So grateful for you."
The post featured a series of their pictures together from over the years, with most of them showing great love between them.