Adam22 on His Threesome with Girlfriend Lena the Plug and Morgan Lee
"The fact that we've hooked up is not as big a deal as it would be [for normal people]," said Adam22.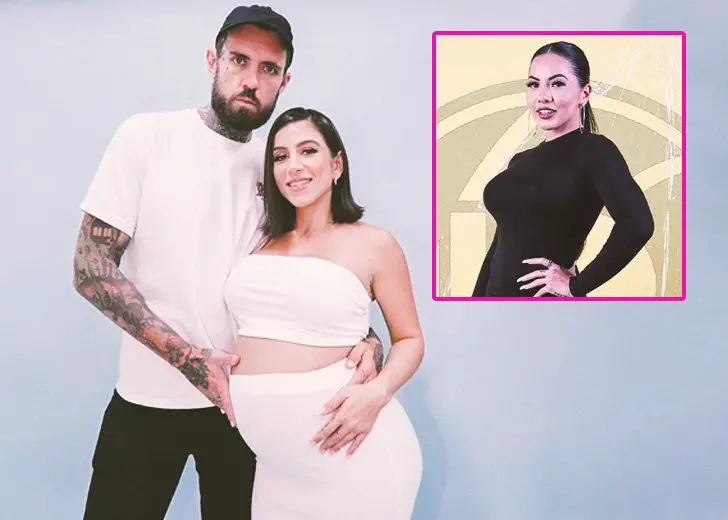 Adam Grandmaison, who goes by the moniker Adam22, has made quite a few headlines with his girlfriend and former adult film actress Lena the Plug—not for nothing, though! 
In May 2021, Adam22 took netizens by surprise when he announced that he and his girlfriend were engaged. Still, every once in a while, the couple makes it to the public eye with a tantalizing headline, like this one, for instance.
Adam22, His Girlfriend, and Morgan Lee Had a Threesome
In line with the theme of his No Jumper podcast, Adam22 does not believe in filtering out any segments of his conversations and is often candid about almost every aspect of his life—including his love life. 
So, in a recent installment of his podcast, the BMX vlogger invited Morgan Lee over to discuss her OnlyFans success when the conversation took a tangent. Apparently, Adam22 and his girlfriend were in a threesome with Lee. 
Co-host Dooknow might have best summed up the fans' reaction when he said,
One, you're so cool [points to Lee]. Two, you're even cooler dude. You're interviewing the girl you once had a threesome with your girl with. 
It's Different for People in Adult Entertainment
However, Adam22 quickly diffused the situation and gave his audiences a much-needed explanation. He acknowledged how people outside the adult film industry would not understand how someone in a committed relationship could engage in a threesome with another woman without meaning anything. 
"The fact that we've hooked up is not as big a deal as it would be [for normal people]," he assured.
He further expounded that when ordinary people get into a physical relationship, it would usually be preceded by dates and other social interactions. However, someone in the adult film business could skip all the social protocols and jump right into the act. 
The only social interaction that preceded the Adam22-Lena-Lee threesome was a festival they all went to, and they were intoxicated. So much so that Adam22 revealed that he and his girlfriend couldn't even get out of bed the following day because they had partied so hard the day before. 
Lee was no less when it came to partying, but she was a woman of discipline too. "[Lee] was in the gym at like seven in the morning on her Instagram story," Adam22 said. "She's a superhero."
Adam22 Is Exceptional in Bed
Of course, Dooknow couldn't help but ask Lee two particular questions: first, "do they have the act on tape?" And two, "how was Adam22 in bed?"
By this time in the interview, one would likely have anticipated a candid answer, and Lee didn't disappoint. The answer to the first question was maybe—there might be a video of their threesome. The answer to the second question was nine out of ten—Adam22 was great in bed. 
Lee went as far as to say that Adam22 had the potential to break into the adult film business. 
Before the airing of this podcast episode, Adam22 and his girlfriend, Lena the Plug, had promised to make a homemade adult tape together once both of their YouTube channels hit a million subscribers.