Adam22 and Girlfriend Lena the Plug Getting Married after 5 Years of Dating
"Your mom and I have been together for about 5 years and today is gonna be the day that I actually propose to her," Adam22 informed his toddler.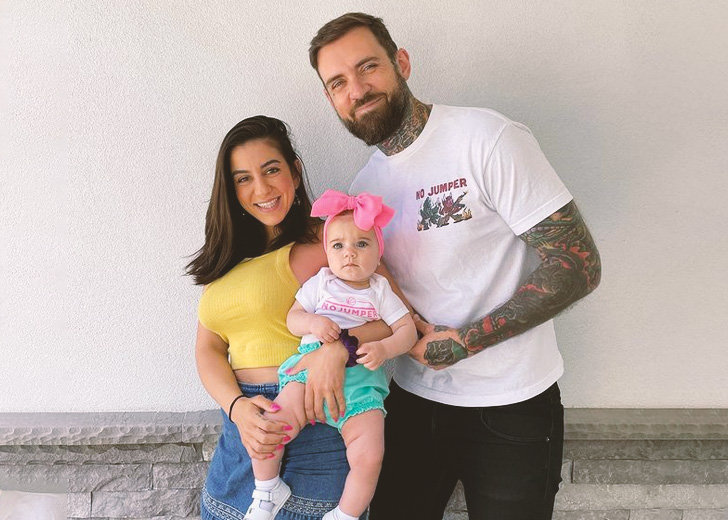 Adam22 and his girlfriend are engaged!
The podcaster and his girlfriend had been together for five whole years before, one day, he decided to take things a step further.
The vlogger also took his fans along for the journey and gave them a front-row seat to witness the magical moment. 
The internet is often splattered with fans asking for "Adam 22 gf name." So, for those not in the know, his fiancee's name is Lena the Plug.
Adam22 Popped the Question in May 
Admittedly, getting things ready for a vlog post took time, but Adam22 could not wait to flaunt his soon-to-be wife and their beautiful promise any longer.
On May 30, 2021, he took to Twitter to share a beautiful snap of his finacée. He announced in the caption that he had finally popped the question. 
The accompanying snap featured the stunning OnlyFans model clad in an off-white dress, holding on to her beau's hand. The sparkling diamond and her beaming smile were the highlights of the frame.
The Engagement Vlog is Live
A couple of days later, on June 3, 2021, Adam22 took to his Instagram and shared a teaser for his latest vlog post. The short clip began with Adam telling his toddler son,
Your mom and I have been together for about 5 years and today is gonna be the day that I actually propose to her.
The clip then opened up to the family of three spending some quality time at the beach before Adam22 confessed to his gf that he had something to tell her. Before the model could make heads or tails of the situation, he went down on one knee. 
In utter disbelief, "No, no, no" was the only thing she could say as he got ready to pop the big question. But of course, after he asked for her hand in marriage, she couldn't hold back anymore and just burst out in tears of joy. 
Adam22 and His Girlfriend Have Been Dating Since 2016
Adam22 and Lena have been an item since September 2016. The couple even promised to come out with their own adult videotape when both of their YouTube subscriber count touches the million mark. 
After dating for over four years, the couple welcomed their first child together in November 2020. The doting father even put up an introductory post for his son on Instagram. First, he posted an adorable family photo featuring him holding his newborn son in his arms.
The infant let out a huge smile that Adam22 just couldn't take his eyes off of; the mother somehow managed to glance at the camera with a sweet smile. "Meet Parker Ann Grandmaison," he introduced his son. 
In the same post, he also announced that the vlog detailing his son's arrival into this world was live on his YouTube channel and that the link was in the bio. 
Since that day, the vlogger has been regularly making posts about his beautiful baby boy and keeping fans up to date with his activities.
As of August 31, 2021, little Parker was 9 and a half months old, had six teeth, could say "mama," "dada," and "kuhhhh" for kitty, and crawl "at the speed of light."