Adam Weir Left 'Renovation Island' to Pursue a Different Career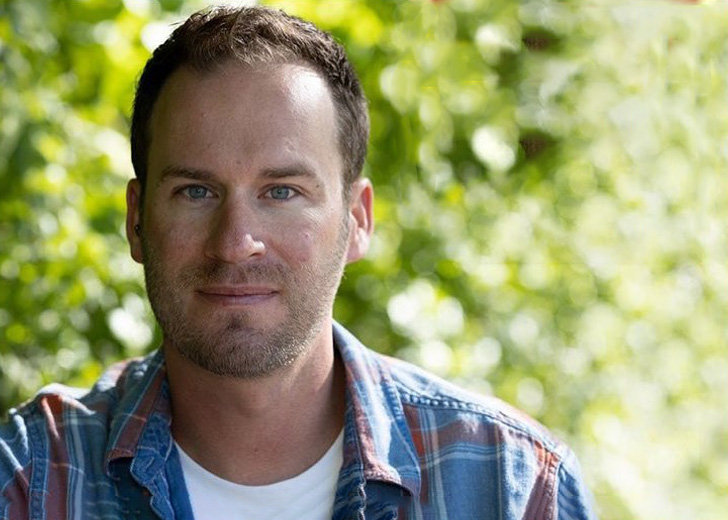 Adam Weir and Renovation Island go way back. He and the Baeumler family have had a great relationship since House of Bryan first aired in 2010.
He is like family to the Baeumlers. So, it was difficult for Renovation Island and everyone involved with the show to see him leave in 2021.
But why did Weir actually leave the show? Were there some issues in the background, or did his part on the series just run the course?
Why Did Adam Weir Leave 'Renovation Island'
Adam Weir first started appearing on Renovation Island in 2019. Before this, he had worked alongside the Baeumler family in Renovation Inc. from 2016 to 2018.
In Renovation Inc., Weir only had a minor on-screen role — he appeared in only five episodes over two years. But, his role in the background was much more important.
He was the project manager for the Baeumlers and handled the operations with Bryan Baeumler.
In Renovation Island, in addition to being the project manager for the family, Weir also worked as a production manager for the show. He had become an integral part of the family and the show.
So, it was a surprise to all fans when in episode two of season three, in 2021, it was revealed that he would no longer be a part of the show.

Adam Weir left 'Renovation Island' to start a solo career as a real estate broker. (Photo: Adam Weir/Instagram)
Sarah Baeumler, Bryan's wife, said during the episode that they had seen "big changes" in Weir over the years and that he wanted a change in the scene.
"I think he's at a different stage in his life than when he first started with us," she said.
Bryan later added that Weir wanted to do something on his own, and that was why he was leaving the show.
"He wants to stick it out here in Canada for a little while and forge his own path a little bit, which I think is great," he added. However, despite leaving the show, he would not stop being a part of the family.
"Adam is part of the family. As we say, he is our fifth child. So I think he will always be in our life in some capacity," said Sarah of Weir's relationship with them.
Bryan, too, had similar feelings. "I'm gonna miss him, so I hope we can get him down for a visit, just to have a fun," he added later.
Other than professional reasons, Weir had personal reasons to leave the series. Bryan also revealed he had found a "nice girlfriend."
Where is Adam Weir Now?
Weir's departure from Renovation Island does not, however, mean he is leaving the real estate business behind. Instead, he has chosen more of a solo journey now.
On April 19, 2021, the project manager announced he had received his real estate license. "It's official! I am a licensed Real Estate Professional! If you're in the market looking to buy or sell I can help you with that," he wrote in his announcement post.
He started working with Right at Home Realty Inc. as a sales representative. After that, he landed a job at one of the largest independent real estate brokerages in Canada. Not bad for his first job.
As mentioned above, he is now in Canada, trying his luck out in real estate. Weir lives with his girlfriend, Brittany Lynn Murray, who has been since at least 2018.
The couple seems to have two daughters. On March 8, 2022, on the occasion of International Women's Day, he posted the only picture of them on his Instagram. Weir did not reveal their names or any other details.