How 'Renovation Island's Sarah Baeumler Met Her Husband Bryan
Sarah Baeumler and Bryan didn't start dating until a decade later.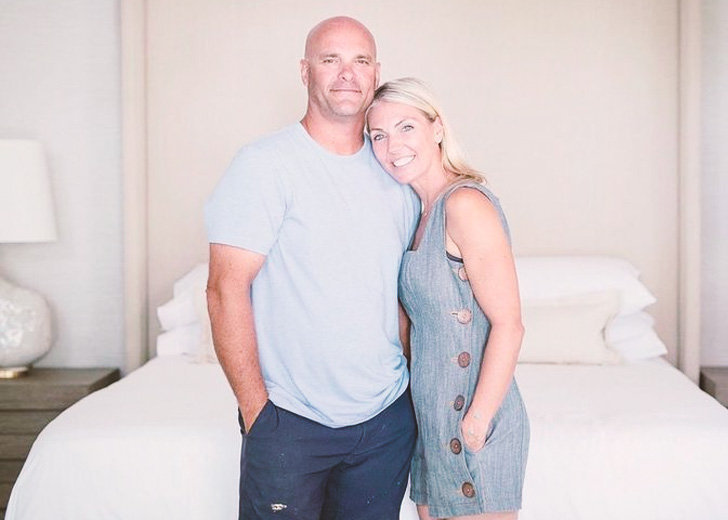 Bryan and Sarah Baeumler are relatively new for HGTV viewers. They only landed on the network after their show Renovation Island premiered last June.
The series chronicles the Baeumlers' attempt to renovate an abandoned resort in the Bahamas — kind of like Fixer Upper but on a beach.
However, they were already reality TV royalty in Canada, who had captivated audiences with renovation shows for years. 
So, how did the Canadian couple end up moving to San Andros in the Bahamas? For that, we have back to when Bryan and Sarah Baeumler met and fell in love. 
The Baeumlers Love Story
Bryan and Sarah's relationship goes all the way back to high school. According to TRNTO, they did date back then and also stayed in touch through the years.  
In 2001, Bryan and Sarah were copied in the same email by a mutual friend, encouraging them to talk again. So they met for coffee after work, and the rest is history!
The first date was pretty memorable for Sarah, who recounted that Bryan had gone all out to make a good impression. First, they went to see The Lion King theater production. 
Afterward, they went for a lovely sushi dinner. While the date went smoothly without a hitch, the proposal was a different story. In 2004, Bryan proposed to Sarah, but his plans were derailed because of unfortunate events. 
The couple was on a trip to visit Bryan's family in Nova Scotia, and Bryan was planning on proposing to her during a scenic hike overlooking the ocean. But, unfortunately, he had chosen an extremely foggy day, and he had to change his plans. 
While driving back home, they got a flat tire, so Bryan waited until later in the night to propose.
They got married on the 3rd of September, 2004, at the Graydon Hall Manor in Toronto, and later had four kids. 
The Baeumlers on TV
The couple started on reality TV when Bryan hosted Disaster DIY, which aired on HGTV Canada from 2007 to 2011. In 2010, Bryan landed a deal with HGTV to star his family in their own reality TV show titled House of Bryan. 
In 2016, House of Bryan was replaced by Bryan Inc, where the couple selected and flipped houses for a profit. 
Their next show, Renovation Island, finally took them to America. It all started when the family discovered an abandoned resort during their vacation in the Bahamas. They purchased it, hoping to renovate it into a luxury hotel. 
The couple and their children moved to the island and launched the project into a reality series. Sarah and her husband worked tirelessly to make their dreams come true, but it was easier said than done.
As they delved deeper into the project, they realized the renovation cost way more than they expected. 
And to make matters worse, the COVID pandemic forced them to postpone their project. 
To know more about how the couple dealt with covid, you can tune in to Season 2 of Renovation Island on HGTV.