Bryan Baeumler and his wife have a solid relationship despite the bickering we saw on 'Renovation Island'
Despite the occasional bickering between Bryan Baeumler and his wife on the reality series 'Renovation Island,' the couple's bond is as robust as ever.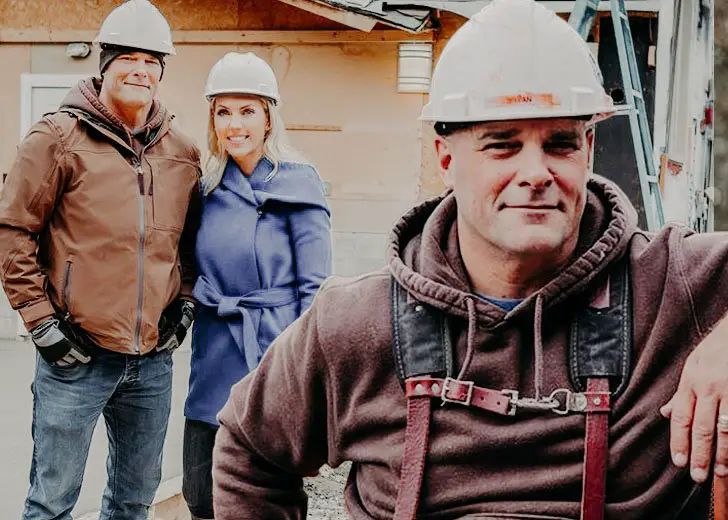 Bryan Baeumler and Sarah Baeumler, stars of the reality series Renovation Island, are a popular couple among the show's fans. Despite their occasional bickering on the show, the couple is still holding tight to their marriage.
The Canadian award-winning TV host, Baeumler, has been working as an educator and entertainer for over a decade through his popular TV shows such as Bryan Inc. House of Bryan, Leave it to Bryan, Home To Win, and Disaster DIY. 
Baeumler's appearance on Renovation Island with his wife and four children caught viewers' attention through their excellent project work and lovable family moments. 
In the show, the couple undertook a dream project of restoring a resort in the Bahamas. While the show's primary focus was restoration work, it also showcased some tense moments between the couple, leading some fans to wonder if there was trouble brewing in paradise. 
Still Together Despite Differences
The tense experience in the Bahamas throughout the heavy-load work and having to take care of their children—Lincoln, Josephine, Charlotte, and Quintyn—was showing as the season progressed.
The difference in opinions regarding the construction and design was also taking a toll on their relationship, gradually establishing a communication gap.
However, the couple survived through the stressful experience and is seen enjoying their time together on their social media posts. 
After receiving love and appreciation from their fans, they are prepared to come back with another season and a new project sharing their adventure. 
The Baeumlers: Juggling Work and Family
As the show began taking off with the licensed contractor and his designer wife, they faced yet another challenge regarding their children's education in the isolated island of the Bahamas.
In one of the show's episodes, the couple mentioned about three of their kids being homeschooled. But, as their schedule got tighter, they could not make time for homeschooling, so they enrolled three kids in a local school and the eldest one in a nearby boarding school.
They hope their children take away a lesson on understanding the value of money through the show. 
Despite juggling between work and family, the couple did an excellent job handling both aspects with equal care. The couple's adorable family moments on the show and their passion for the project have left the viewers wanting more.