Bryan Baeumler and Wife Sarah Have a Solid Marriage despite Bickering on 'Renovation Island'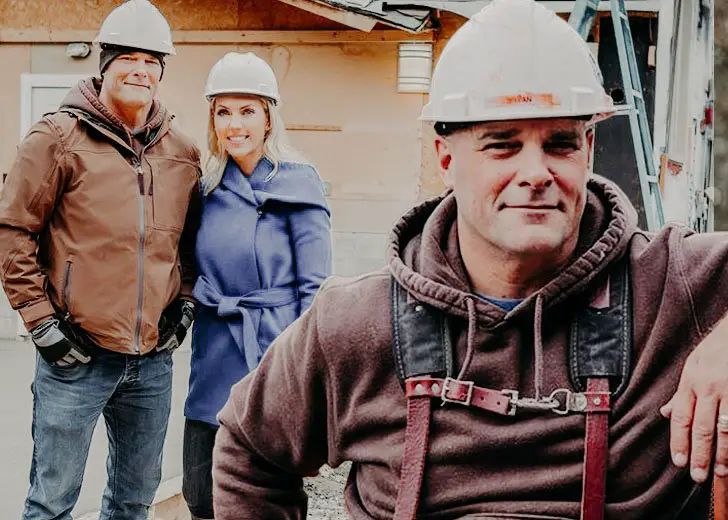 Bryan Baeumler and his wife Sarah Baeumler are the stars of the reality series Renovation Island, also known as the Island of Bryan.
Bryan has been working as an educator and entertainer for over a decade through his popular TV shows such as Bryan Inc. House of Bryan, Leave it to Bryan, Home To Win, and Disaster DIY. 
His appearance on Renovation Island with his wife and four children caught viewers' attention through their excellent project work and lovable family moments. 
In the show, the couple undertook a dream project of restoring a resort in the Bahamas.
While the show's primary focus was restoration, it also showcased tense moments between the couple, leading some fans to wonder if troubles were brewing in paradise. 
Bryan Baeumler and Wife Sarah Baeumler Are Still Together
The tense experience in the Bahamas throughout the heavy work and having to take care of their children was documented in the show.
The difference in opinions regarding the construction and design was also apparently taking a toll on their relationship, gradually establishing a communication gap.
However, the couple survived through the stressful experience.
They are seen enjoying their time together and providing glimpses of their marital bliss on their social media posts. 
After receiving love and appreciation from their fans, the married pair created another series named Renovation, Inc.
The show, featuring their Canada-based renovation company and business, premiered on August 30, 2020.
Bryan Baeumler and Wife's Relationship
Bryan and his wife have been married for over a decade. They met during their high school when Bryan was a senior and Sarah a freshman. 
While they didn't date during their college days, they crossed paths ten years later. Their mutual friend had CC'd them on an email. 
After the happenstance, the two started talking and quickly bonded. They went on their first date in Toronto in September 2001. 
After dating for a while, Bryan proposed to Sarah and the pair tied the knot on September 3, 2004. 
Subsequently, the married duo welcomed four children into their family — sons Lincoln and Quintyn and daughters Josephine and Charlotte.
Their firstborn child Lincoln joined the family in January 2005. They welcomed their second child Quintyn in November 2010. 
Bryan Baeumler and Wife Juggle Work and Family
As the show began taking off with the licensed contractor and his designer wife, they faced yet another challenge regarding their children's education in the isolated island of the Bahamas.
In one of the show's episodes, the couple mentioned about three of their children being homeschooled.
But, as their schedule got tighter, they could not make time for homeschooling, so they enrolled three kids in a local school and the eldest one in a nearby boarding school.
Despite juggling between work and family, the couple did an excellent job handling both aspects with equal care.
In an interview with RBC Royal Bank, Bryan hoped that their children take away a lesson on understanding the value of money through the show. 
"Understanding the value of things in the short term versus the long term is important," he added. 
The couple's adorable family moments on the show and their passion for the project have left the viewers wanting more.