Who Is Adam Irigoyen's Current Girlfriend, Brielle Honorat? Details of His Lowkey Dating Life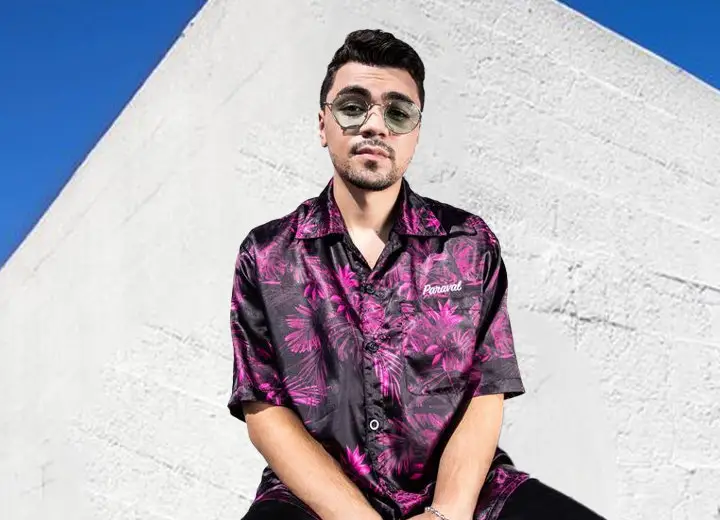 Adam Irigoyen rose to fame after his stint on Disney Channel's Shake It Up. He was on the show alongside Bella Thorne and Zendaya from 2010 to 2013.
His time on the show not only raised his stature but also gave a rise to fans' questions and speculations about his personal life. And over the years, he has been linked with many women, one of them being Zendaya.
He has never really spoken about his dating life, but his Instagram serves as an open book on his relationship with his girlfriend, Brielle J. Honorat.
Adam Irigoyen Has Been with Girlfriend Brielle Honorat for over 3 Years
Going through Irigoyen and Honorat's Instagram posts clarifies that they have been together for longer than the public knows of. Most of the internet, it seems, does not really know about their relationship.
The couple began as best friends. In one of her posts from November 2018, she mentions having to "hide from the fan girls" because her "bestie is famous."

Adam Irigoyen with his girlfriend, Brielle Honorat. (Photo: Adam Irigoyen/Instagram)
But, by February 2019, they had become more. If their anniversary posts are any indication, they officially started dating on February 23, 2019.
In his tribute posts for Honorat on April 4, 2020, he mentioned how he realized he was in love with her.
Recalling the one time she visited him in Atlanta, he wrote, "i saw the car pull up and i opened the door. as soon as i looked at you i had absolutely no doubt in my mind how in love with you i really was. that moment has stayed with me since it happened."
Honorat found the perfect traveling partner in Irigoyen, and, as he would mention on his first anniversary post, they spent a chunk of their first year together visiting new places and "chasing sunsets." She found someone great to chase her passion with.
The lockdowns and quarantines of 2020 gave them more time to be with each other. They spent the quarantine together in LA as he solidified his position as her "lover and best friend all in one."
On February 23, 2022, they completed three years together, and by the looks of it, they are still enjoying being and traveling together. As of this writing, their most recent expedition has been to Cuba, where they went to celebrate his 25th birthday.
Who Is Adam Irigoyen's Girlfriend Brielle Honorat?
Honorat is a 25-year-old travel enthusiast from Florida. She was born on September 20, 1997.
She attended Archimedean Upper Conservatory in Miami, Florida, and then attended The Honors College at Florida International University from 2015 to 2019, getting her bachelor's degree in International Business.
After that, she moved to Los Angeles, California, on June 11, 2019. It was then that she started living with her boyfriend and enrolled at the University of California, Los Angeles. She pursued a course in interior design and architecture, which she completed in 2021.
Now, she works as a part-time office manager at Before and After Builders Inc. She is still in LA, whereas the company is in Miami. In her free time, she roams the world and posts pictures from her excursions on her Instagram.
Adam Irigoyen's Dating History
Irigoyen's dating history, or at least rumors about it, begins around 2011. While working alongside Zendaya on Shake It Up, they were rumored to have dated.
Neither of them has commented on the rumor, and reports on the internet vary — some sources claim they dated, whereas some others say they were just friends.
Whatever the case may be, one thing is clear — Irigoyen and Zendaya have remained friendly since the show's end, with the actor even posting congratulatory messages on Twitter for her past award nominations.
In 2012, he was linked to someone named Caroline Sunshine, another one of his co-stars from Shake It Up. But those links never amounted to anything. 
Then we jump to 2015, when he posted a couple of tweets about his girlfriend then, Olivia Gallegos.

Adam Irigoyen's tweet about his 1st anniversary with ex girlfriend Olivia Gallegos. (Photo: Twitter)
On May 18, 2015, he wrote he could not wait for year two with her, meaning they started dating in 2014. And on July 7, 2016, he wished her on her 18th birthday.

Adam Irigoyen's tweet about his ex girlfriend's birthday in 2016. (Photo: Twitter)
The tweets have now been deleted. It might be safe to say the relationship ended soon after as well, although no dates are available.