A Look Back at Adam Driver's Extreme Weight Loss in Martin Scorsese's 'Silence'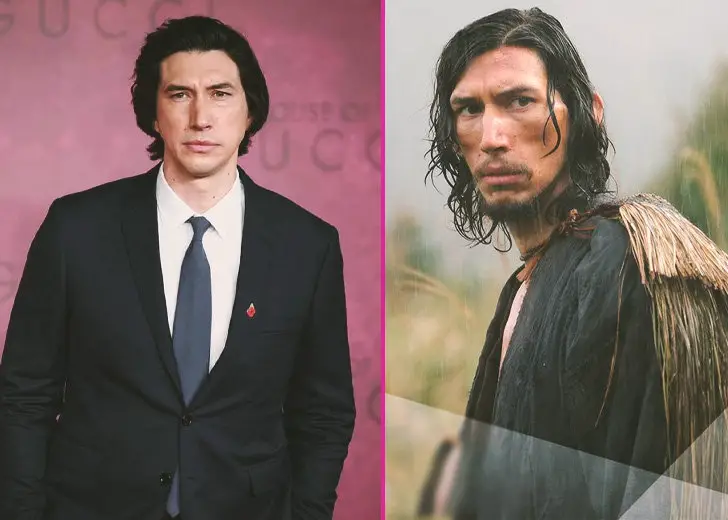 Being an actor is not easy. 
To embody a role, actors have to transform into someone else, which requires physical work. From prosthetics, makeup, and wigs to significant weight loss and gain, some of the best actors in Hollywood have genuinely transformed into unforgettable roles. 
One such dedicated actor is Adam Driver, who sacrificed his body and health to play Father Garupe in Martin Scorsese's film, Silence. The movie follows the story of Father Garupe and Father Rodrigues (Andrew Garfield), Portuguese priests on a mission in 17th century Japan to locate their mentor, Father Ferreira (Liam Neeson). 
Talking with Interview, Driver opened up about his physical transformation in the movie.
Adam Driver's Extreme Weight Loss
Driver looked gaunt and nearly unrecognizable in the movie. The actor explained Scorsese asked them (Driver and Garfield) to undergo extreme weight loss because it was necessary. 
He explained that in the movie, the characters had been traveling for two years from Portugal to Macau at the time when there were diseases and food shortages. As a result, they are depleted when they finally get to Japan. 
Driver added Scorsese wanted to see the change physically, so he asked them to lose a lot, but they didn't know how much it would be. The actor had lost 30 pounds before production and another 20 while filming. 
He explained that he was so hungry and exhausted during the process that he had no energy to do anything else. And when certain scenes did not work out, he did not have the energy to figure out why. 
To help him during the process, Driver controlled what he ate and took water pills. It was one of the hardest things he had to do, as it took a toll on him physically. He also shared that he kept waking up in the night to go to the bathroom because of all the water pills. 
Adam Driver's Famous Shirtless Scene
Driver's transformation in Silence was not his first as he had achieved near impeccable swole-ness in Star Wars: The Last Jedi. Driver wowed the audience as Kyro Len, deemed one of the worst villains in the Star Wars trilogy. 
At one point, he even went shirtless, which drove fans crazy. But a lot of hard work had gone into his shirtless scene. According to The Last Jedi director Rian Johnson, he hit the gym to prepare for the role and trained for months. 
Adam looks so damn good because he'd been training hardcore for the past six months for those fight scenes. So I'm like, 'Eh. He looks so good. We should put him up there.
Fortunately, Driver's hard work paid off because his shirtless scene went viral. The shirtless scene spawned hundreds of imitation selfies and became known as the Kylo Ren Challenge.
Fans and even John Mayer posted shirtless photos of themselves, with similar eyebrow-raising above-the-belly-button pants Driver wore for the scene. It was a good mindless internet distraction for many.