Abigail Heringer Celebrates Nine Months of Togetherness with Boyfriend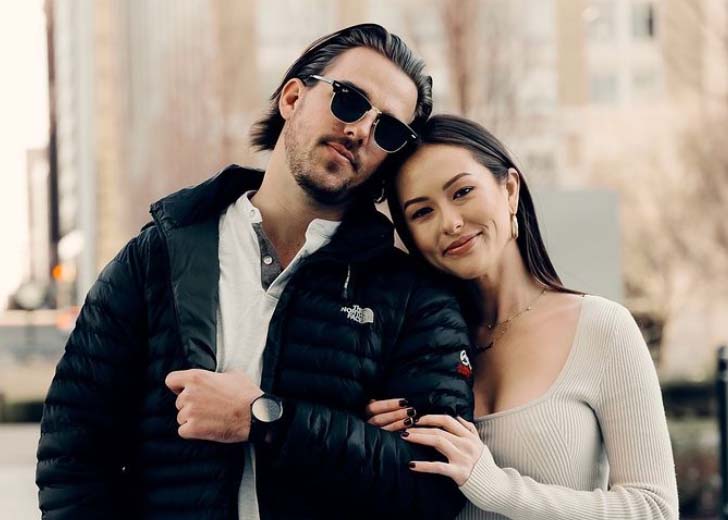 Abigail Heringer and her boyfriend Noah Erb have been going strong in their relationship, celebrating every little milestone.
In April 2020, Heringer's boyfriend posted a heartfelt tribute to mark their nine-month anniversary. Erb posted a photo of the pair enjoying grapefruit Paloma. 
"Happy 9 Month anniversary BB," he captioned the post. "You're a backlit game boy advanced in a world full of game boy colors."
No doubt, the pair is having the best time of their lives dating each other now. The start of their relationship, however, was rocky.
Abigail Heringer and Noah Erb on 'Bachelor in Paradise'
Heringer and Erb's relationshp became public knowledge through Bachelor in Paradise. But their journey on thes show wasn't a smooth sail.
Erb admitted to having his sights set on Heringer even before filming began. And they appeared to be going strong throughout their stint on the beach, but doubts and hesitation got the best of them.
Doubt on Erb's side because he was confused if he had found the one just yet and hesitation on Heringer's side as she didn't reciprocate when Erb said he was falling for her. 
Despite being crowned "Most Likely to Live Happily Ever After" during the '80s-themed prom night, the Bachelorette alum pulled Heringer aside to end their relationship.

Heringer with her boyfriend, Noah Erb. (Source: Instagram)
"I've been trying to force something that I want, when deep down I know that I've not found my person," he explained emotionally.
Erb's explanation blindsided Heringer. Confused, she replied, "You go from telling someone you're falling in love with them the night before to this conversation." Then she accused him of making false promises. 
After the confrontation, the pair left Paradise separately before the prom. However, this was only the end of their relationship on screen.
The cast updates later revealed Heringer and Erb were hanging out and taking things slowly in the finale.
Abigail Heringer Started Dating Boyfriend Noah Erb
Although they split in the reality show, the couple was dating again in real life.
However, Heringer was dragged into Clare Crawley and Dale Moss's messy split. There were rumors she hooked up with Moss. But the rumors were baseless because Heringer and Erb were dating at the time. 
The following month, he even reacted to the rumor on his Instagram story, stating how a lot of interesting stuff was swirling around on social media. Bachelor Nation fans even noted Heringer's laughter in the background.
And the revelation wasn't too long after. The pair confirmed their romance with adorable Instagram posts in October 2021.
Heringer posted a video set to 'Adore You' by Miley Cyrus, which featured the couple enjoying outdoor activities, fooling around, and kissing under a waterfall. In the caption, she wrote, "I love you @noah_erb." 
Erb also posted an Instagram video capturing the moment where Ellie Goulding's 'How Long Will I Love You' played in the background.
"You never know what you got until it's gone, then you never let it go," he captioned the post. "I love you @abigail_heringer, here is to laughing through life until we are old," he wrote further.
In the same caption, he set the record straight, stressing Heringer was his new girlfriend.
Since then, the duo has shared updates about their lives on social media. The couple was in a long-distance relationship till February 2022 and even shared long-distance tips with fans.
By March 2022, Heringer had already moved to California for her boyfriend, as reported by Bachelor Nation. And they have been going strong in their relationship, as evident in their social media posts.