'90 Day Fiance' Season 1 Couples: Where Are They Now?
'90 Day Fiance' alums Russ and Paola Mayfield are taking a break from their marriage.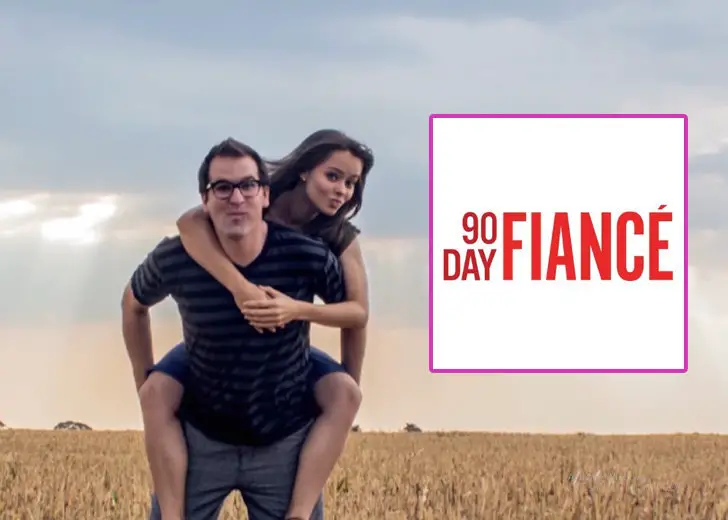 90 Day Fiance, one of the most successful and unscripted Sunday-night reality shows on TLC, has been on air since 2014, covering the lives of U.S. citizens who have fallen in love with residents of other countries and are on the verge of getting married.
Over the years, the series has hooked the audience with the terms of the U.S. government's K-1 visa program that allows non-residents to live in the country for up to 90 days, but they must leave if they don't get married within that time frame.
Season 1 of 90 Day Fiance originally featured four couples as its cast members: Russ and Paola Mayfield, Alan and Kirlyam Cox, Louis and Aya Gattone, and Mike and Aziza Eloshway.
But are those couples still together? And where are they now? Scroll through as we bring you detailed information about them.
Russ and Paola Mayfield
A major issue is happening between Russ and Paola presently, as they are taking a break from their marriage.
Earlier this month, Paola's manager Dominique Enchinton revealed that the couple had a hard time during the pandemic. Russ lost his job, and Paola, a pro wrestler, TV personality, and nutrition coach, became the sole breadwinner for the past year.
Enchinton stated that the pair is "not getting a divorce yet," but plans to go to therapy to "work through the issues."
Russ and Paola first met when the former worked abroad in Paola's home country, Colombia. After he returned to the United States, he applied for a K-1 visa for her, and they subsequently got married in October 2013. Together, they welcomed their son Axel in January 2019.
Alan and Kirlyam Cox
Like Russ and Paola, 90 Day Fiance alums, Alan and Kirlyam also briefly separated during the COVID-19 pandemic. But they soon got through the hardship and even celebrated their seventh wedding anniversary on September 7, 2020.
The couple reportedly met for the first time in Goiânia, Brazil, when Kirlyam was just 12 and Alan was 20. But their relationship only started 8 years after their first meeting.
Alan and Kirlyam, who live in North Carolina, share two sons: Liam Jordan, born in October 2017, and Enzo, born in June 2021. In addition, Alan reportedly works as a project manager at an engineering company, while Kirlyam is an Instagram influencer.
Louis and Aya Gattone
The third couple on the list, Louis and Aya, have been together since they crossed paths on an online dating site.
Louis, a divorced father of two young sons at that time, tied the knot with Aya in September 2013, and she subsequently settled in the U.S. In 2018, the couple also gave birth to a son, Giovanni.
Two years later, in November, they welcomed another baby boy, Stefano, making them a family of six. The family currently lives in Johnson County, Indiana, with Louis reportedly working as an information security engineer.
Mike and Aziza Eloshway
Mike and Aziza are another couple from the inaugural season of 90 Day Fiance, who are happily together to date.
The two met through a language acquisition website and decided to get married after spending just six days together in person. On January 14, 2019, they welcomed a baby girl, Olivia Joan, into their family.
Presently, the family of three live in Cleveland, where Aziza reportedly works at an optics lab, while Mike is a network analyst.