'90 Day Fiance' Stars Natalie and Mike's Rollercoaster Relationship Comes to an End
'90 Day Fiancé' star Mike Youngquist is a Sequim native, whereas his ex-wife Natalie Mordovtseva is from Ukraine.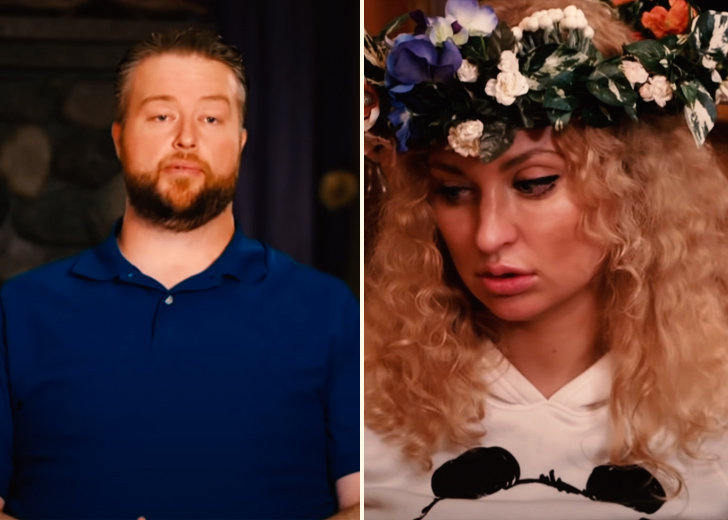 90 Day Fiancé stars Natalie Mordovtseva and Mike Youngquist, popularly known as Natalie and Mike, have separated after less than a year of marriage.
Natalie took to Instagram to confirm the split, stating, "I ended my relationship abruptly and permanently."
Natalie Confirms the Split from Mike
On June 20, 2021, the reality TV star shared a couple of pictures and a long caption to address the rumors of her divorce from her ex-husband Mike.
She started her caption by saying that sunsets weren't promised for two people.
She further stated that she believed a person needed to be with another person as long as they love each other.
"As soon as you understand that he annoys you, it is better to part friends and end the relationship," Natalie added. "Which I did."
Natalie had dropped hints of her breakup earlier in April when she shared a link to vote for her to be featured on the cover of Maxim magazine via Instagram Stories.
Her original bio for the magazine competition read, "I'm an actress and reality TV star. 90 Day Fiance Season 7 and 8, [Happily Ever After?], [The] Single Life. I wrote a book about life in [the] U.S."
But her bio was later updated, removing the mention of 90 Day: The Single Life, which is 90 Day Fiancé's spinoff show about the stars who called it quits with their partners.
About the Show: '90 Day Fiancé'
90 Day Fiancé is a TLC's reality series covering the lives of U.S. citizens who've fallen in love with residents of other countries and are on the verge of getting married.
The series smartly utilizes the terms of the U.S. government's K-1 visa program to hook the audience.
The term says nonresidents can live in the country for up to 90 days, but they must leave if they don't get married within that time frame.
Seven years and eight seasons later, 90 Day Fiancé is one of the most successful and unscripted Sunday-night reality shows on television.
The series' success has also given birth to its spinoff series, including 90 Day Fiancé: Happily Ever After?, 90 Day Fiancé: What Now?, and 90 Day Fiancé: Before the 90 Days.
Mike Is a Sequim Native, Whereas Natalie Is from Ukraine
Natalie and Mike, who debuted on the reality TV show during season seven, come from two completely different places. 
Mike owns a huge 27-acre tree farm in Sequim, Washington, D.C. He met Natalie, an actress from Ukraine, after his divorce from his first wife. Natalie was also divorced once at that time.
Three months after they met, he went down on his knees to propose to her in Paris.
During the show, they were tagged as incompatible because of their disagreements over religion and children.
Natalie also accused Mike of cheating on her during the 90 Day Fiancé Tell-All, stating he allegedly slept with his best friend, Sarah.
After the rollercoaster relationship came to an end, Natalie is reportedly dating a new man. He was also spotted in her recent Instagram video shot in New Orleans.
On the other hand, Mike hasn't been reported seeing any other women at the moment.