What Is '90 Day Fiancé' Star Jovi's Job All About? Here Is What We Know
Jovi Dufren has an interesting job that allows him to travel the world.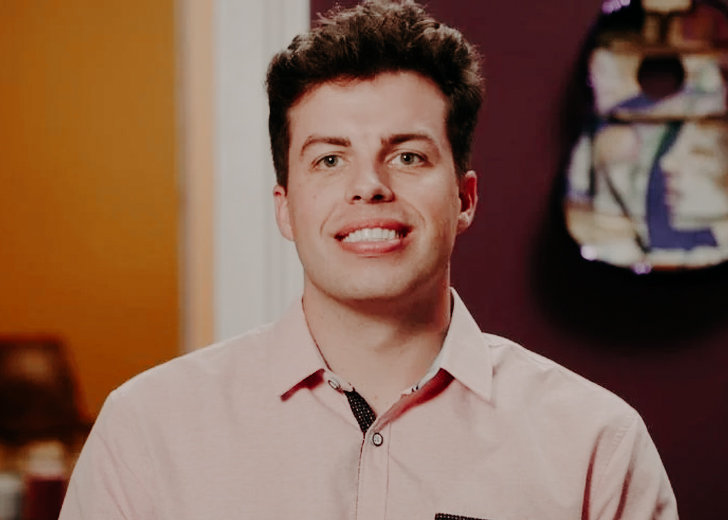 90 Day Fiancé introduces viewers to couples that bring a new set of scandals every season. 
In season 8, viewers were introduced to Jovi Dufren and Yara Zaya. 
Dufren was quickly dubbed "the player" for his party-boy antics and gallivants with strippers. The New Orleans native also admitted to not being serious about his future. 
However, what's also interesting to fans about him, is his job. Dufren explained in a teaser during the season premiere that he spent summers on shrimp boats when he was a kid, which led him to work as an ROV (Remotely Operated Vehicle) pilot. 
He revealed that his job came with an unusual schedule that required him to work for four labor-intensive weeks, followed by a four-week-long holiday.
His job had taken him to different parts of the world, and he ended up falling in love with his fiancé during a trip to Budapest. The two spent the next six months globetrotting. 
But what exactly does his entail? 
Dufren's Underwater Robotics Job
In the show, Dufren shared what his job necessitated.
The reality star delves underwater to perform maintenance on pipelines and everything necessary for oil production.
According to his LinkedIn page, Dufren started off working as an ROV pilot in September 2008. And since April 2013, he has been an ROV Supervisor at a marine services firm called C-Innovation LLC. 
Dufren lists he "manages system assets and personnel to attain project-related goals while minimizing safety and performance risks, reviews projects, procedures and checks equipment for readiness," among many other duties.
The work of an ROV pilot technician also includes maneuvering the ROV, preventing danger, and controlling the vehicle while it performs simple tasks, such as picking up items from the seabed.
Additionally, Dufren helps maintain, repair, and troubleshoot the system. He leads and carries out safety and operational requirements. Work requires Dufren to be flexible, able, and willing to travel to any part of the world on brief notice because the job is mostly offshore. 
Trouble in Paradise
While Dufren's job brought the couple together, it may end up tearing them apart. The two initially had a bumpy ride but stuck it out and found their version of happiness.
The couple flourished and welcomed a daughter together, and viewers saw Dufren give up his party lifestyle and turn over a new leaf as he adjusted to life as a father.
However, another problem cropped up. Dufren said he had to leave for work for four months, which differed from the one-month trip Zaya was expecting. 
With no family or friends in an unfamiliar country, the new mother is to be utterly alone with the baby for 4 out of every 8 months that Dufren works.
To make matters worse, there's no phone connection available, and the Wi-Fi connection is not strong enough for video calls, meaning Dufren will miss his daughter's growth. 
Only time will tell if the two can make it work and have a happily ever after.