Anfisa Arkhipchenko and Jorge Nava's Messy Divorce and Parenthood
Jorge Nava and Anfisa Arkhipchenko welcomed their first child in April 2021.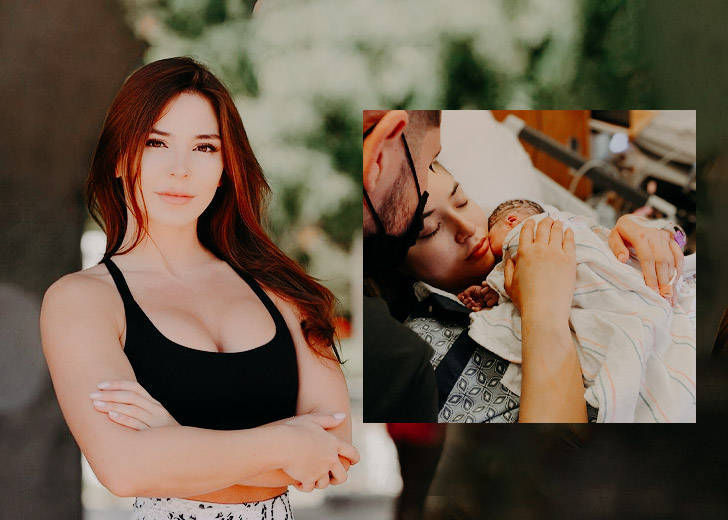 On April 7, 90 Day Fiancé star Jorge Nava took to Instagram on April 7 to post a photo of his girlfriend holding their newborn baby.
"There's no Love that can match what I have for my family [family-love emoji]," he captioned it. "I love them more than anything in this world."
Fans of the show remember Nava for his unique relationship with now ex-wife Anfisa Arkhipchenko on TLC's season 4 of 90 Day Fiancé.
Jorge Nava and Anfisa Arkhipchenko's Controversial Relationship
Nava and Arkhipchenko's relationship was dysfunctional from the start and full of drama, drugs, and disagreements. Arkhipchenko was labeled a gold digger by Jorge's family, driving a wedge between the two. 
In 90 Day Fiancé, Arkhipchenko said she only moved to the U.S, because Jorge had promised her a lavish lifestyle. The then young model and college student constantly wanted Jorge to shower her with expensive gifts and even hopes for an extravagant engagement ring worth hundreds of thousands of dollars.
As the show went on, it became clear that Nava had some dirty secrets of his own. He had not only deceived Arkhipchenko into believing he was a millionaire, but he was also in debt and had concealed his criminal convictions.
This forced the pair to stay in a hotel as they could not find stable housing because of his felony record.
The final nail in the coffin was when Nava was sentenced to 2.5-years in prison after he was caught with nearly 300 pounds of marijuana in his car. Apparently, his medical marijuana business was not legal at all.
The Divorce Drama
In a YouTube video, Arkhipchenko confessed she tried to make her marriage work, but Jorge wasn't right for her because he allegedly cheated, lied, and never stood up for her.
On August 6, 2020, Nava officially filed for divorce after three years of marriage. The news came 3 months after he was released from prison. According to Us Weekly, Nava made a cameo on an April episode 90 Day Fiancé: Self Quarantined and reflected on his time in prison. 
Probably about two months after I was in prison, she basically told me she couldn't be with me anymore.
Arkhipchenko's New Life
The Russian native is not only a certified personal trainer now, but she also launched her own workout program-based Playbook app.
Leaving her rumored adult entertainer career far behind, she trains hard to win bodybuilding competitions. She is also a fitness model these days
In her recent life update video, Arkhipchenko shared she graduated from community college and transferred to UC Irvine to finish her bachelor's degree.
During the quarantine last year, she shared a picture with her then boyfriend, Leo Assaf which has now been deleted .