50 Cent Reveals the Scene from 'Power Book III: Raising Kanan' Based on His Life
50 Cent's childhood made him who he is today.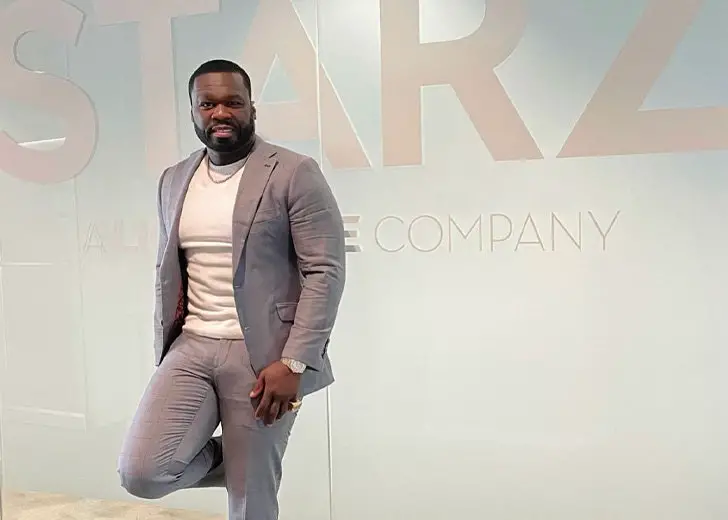 Curtis James Jackson III, better known by his stage name 50 Cent, is a rapper, composer, television producer, actor, and entrepreneur. He gained popularity as the de facto leader of East Coast hip hop group G-Unit with the help of Eminem and Dr. Dre.
Since then, he has had tremendous success in the music industry. He became one of the world's best-selling rappers with over 30 million records worldwide and many awards under his belt. 
Apart from his music career, Jackson has a long and illustrious business career. He has a wide range of industries in which he is financially involved.
He works in artist and talent management, record, television, film production, footwear, clothes, perfumes, liquor, video games, mobile applications, book publishing, headphones, health beverages, and nutritional supplements.
Jackson is living his best life now, but life was not always easy for him. Power Book III: Raising is low-key based on his tough childhood and troubles on the street. 
50 Cent's Childhood on TV 
Power has been one of the most popular shows on premium pay television in the United States. As a result, it prompted four spin-off series, the most recent Power Book III: Raising Kanan — the prequel to Power.
The prequel focuses on Jackson's character, heroin dealer Kanan Stark, and depicts his life as he grows into the man he is today. Jackson revealed to Sky News that he wanted to play a bad guy.
Therefore, he requested Courtney A. Kemp, Power's creator, to make him the worst character on TV. Power Book III: Raising Kanan dives into Stark's childhood to show the trauma and how it makes or breaks a person.
Jackson believed that Stark's past "hardened him" and made him the person everyone saw in Power. So, to show the character development, the prequel was developed. 
The rapper drew on his personal experiences growing up in the Queens area of New York City to give the character credibility. Many instances portrayed in the series have happened in real life to Jackson.
He reminisced about some moments from his childhood with Sky News. For example, when Jackson ran to his mother, Sabrina, after being beaten up, she told him to learn to fight back instead of comforting him. 
Jackson was scared to deal with his mother, so he would rather fight other children than go back to his mom. Similarly, he told Page Six that his mother taught him how to make weapons. 
Sabrina used some tactics from the jail yard to assist her kid in defending himself from bullies. She stuffed toys into his socks to build improvised weapons for fighting.
Inspired by these two instances from his childhood, Jackson incorporated them in Power Book III: Raising Kanan. Stark's mom also encouraged him to fight against bullies and made weapons out of toys stuffed in socks. 
Sabrina was everything to Jackson since she raised him as a single mother. Even though he feared his mother, he loved her greatly as she raised him with all she had. 
Unfortunately, she died in a fire when he was just eight years old. So, including this scene with Stark and his mother was a sort of homage to Sabrina. 
The series was created by Sascha Penn, while Jackson and several others, including Kemp, serve as the executive producer. Season 1 premiered on July 18, 2021, but before its premiere, the series was renewed for Season 2.