Marjorie Elaine Harvey List Of Husbands: Finally Steve & Parents To Everybody - Net Worth Covers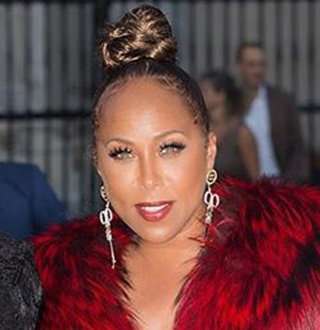 Marjorie Elaine Harvey had been a part of numerous failed relationships in the past. But when she gave love another chance, it evidently treated her well.
The 53-year-old came into the limelight after marrying stand-up comedian and the newest host of Family Feud, Steve Harvey. She is a self-made woman who created the blog The Lady Loves Couture where she discusses fashion and etiquette.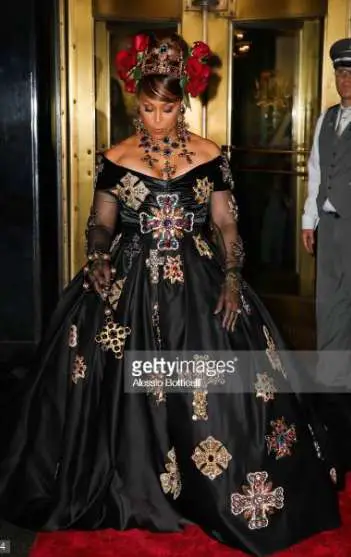 Marjorie Harvey attends Heavenly Bodies: Fashion & the Catholic Imagination, the 2018 Costume Institute Benefit at Metropolitan Museum of Art on 7 May 2018 in New York City. (Photo: gettyimages.com)
Many might assume Marjorie's success was due to her husband, Steve. But that is not the case. Starting from a fashion blog The Lady Loves Couture, she has built a vast empire from her various business ventures.
Self Made Woman At Early Age, Net Worth
According to the wiki, her website focuses on living a fashionable life on a small budget. Marjorie is a fashion blogger who has provided her readers with various tips on fashion due to her writing skills in the world of fashion. However, her knowledge is not just limited to the fashion industry, as she sometimes writes features and talks about different food recipes.
With such a successful career to herself, Marjorie has accumulated a hefty amount of earnings. From her vast net worth, she can easily sustain her as well as her family's lavish lifestyle. But, an exact amount of her earnings has not been disclosed yet. However, husband Steve as of present has the total net worth of $140 Million.
Marjorie Harvey was born on 10 October 1964 in The United States. Her personal life has been lowkey till this date. Although there is no concrete information about her parents, her mother's name is Doris Bridges.
See Also: Neil Morrissey Wiki: From Brother's Shocking Death To Partner After Failed Married Life
Had Two Husbands Before Steve
Marriages have not always been a happy union for Majorie as she has had to deal with two failed relationships in the past. Having been married twice before Steve, both her marriages failed miserably.
Both her former husbands have been arrested for drug charges and are serving their jail time. With both her husbands in jail, Marjorie has three children that provide her with a memo from her previous marriage; Morgan,31, Jason, 26, and Lori,21.
Steve Also Had Two Failed Relationships
Her current husband Steve also had bad experiences with relationships previously with two failed marriage on his side as well.
He was married to Marcia Harvey in 1980 but called it quits on 1994. Later he tied knots with Mary Lee Harvey on 1996, but they also parted their ways on 2005. Steve has four kids from his previous marriage; twin daughters Brandi and Karli, 35 and sons Broderick, 27 and Wynton 20.
Married Steve In 2006, Happy Now
After both partners had suffered the ignominy of having divorced twice in relationships, Steve and Marjorie reconnected in the middle of 2000s. The couple had met for the first time in 1990 and had briefly dated before going their own ways.
However, after two failed past marriages, Steve and Marjorie tied the knots 17 years after their first meeting in 2007.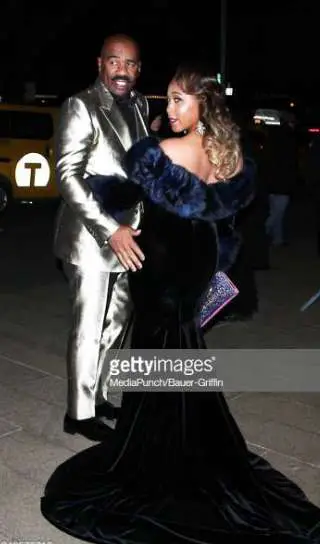 Marjorie Elaine Harvey and Steve Harvey attends the Dolce & Gabbana Alta Moda 2018 collection at the Metropolitan Opera House at Lincoln Center on 8 April 82018 in New York City. (Photo: gettyimages.com)
As of present, the couple is living together with their blended family and are finally happy with their marriage.
---