Lil' Kim Age 44 Cuddles Daughter Amid Nasty Baby Daddy Battle
Struggle for your baby is not something we can ever imagine to go through...With a total net worth of...Lil Kim has more value than anything she owes...As a teenager, she endured a violent relationship with her father...Shortly after that, the rapper Jeremy started to become abusive towards Lil Kim, and she decided...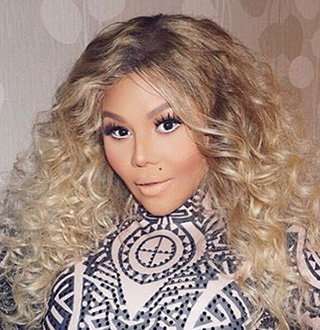 Having a baby with a loving husband is like a dream come true for some woman. But not the life of every woman turns out to be that way. From struggling for the custody of the baby to a broken relationship with the love of her life, rap icon Kim has seen it all.
The Grammy Award winner, Lil' Kim is a female rapper who found success in the mid-'90s, under the guidance of hip-hop icon, Biggie Smalls. Her explicit lyrics and sexy persona have gathered her a lot of attention. After two-years-gap from the music industry, Kim released her new song, "Nasty One" in August 2018.
Wannabe Nasty?: Lil' Kim releases her Official Music Video, "Nasty One" \ in 2018 (Published on Aug 1, 2018) 
Lil Kim now enjoys life being a mother, balancing her career and motherhood hand on hand.
More From Rappers: Kirsten Corley & Chance The Rapper Escalate Dating, Engaged At Age 25!
Lil Kim's Age / Net Worth
American rapper Lil Kim's Zodiac sign is cancer. This 44-year-old rapper's height is about 1.5m. She was born as Kimberly Denise Jones on July 11, 1974, in Bedford-Stuyvesant, Brooklyn, New York to her mother Ruby Mae Jones and her father, Linwood Jones. She grew up with an older brother, Christopher in a white community where she had to face a lot of backlash due to her skin color.
She started her career with the Brooklyn-based group, Junior M.A.F.I.A. which gave her her stage name as 'Lil Kim". Now, she enjoys a total net worth of $18 million after working for almost two decades in the music industry.
Lil Kim's Baby Daddy Was Abusive According To Her
New York-based rapper Jeremy Neil, who is known by the name Mr. Papers, is the father of Lil Kim's beautiful daughter, Royal Reign. When Lil was pregnant with Royale, Jeremy allegedly cheated on her with another woman. Shortly, she decided not to stay with him.
Right after their split in 2015, Lil decided not to raise Royal together with Jeremy. She disclosed to the media that her ex-boyfriend had become abusive towards her and she wouldn't allow him in their lives. Jeremy, on the other hand, didn't want to lose his daughter and filed a case against  Kim for visitation rights and custody.
Read Also: Instagram Star Kaylina Eileen Pregnant At Age 16 And Revealing Baby Daddy At 17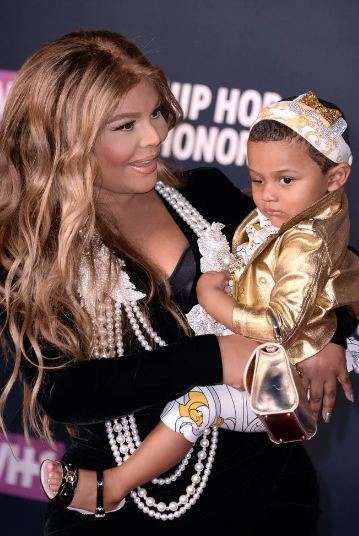 Baby Daddy Missing: Lil' Kim arrives at VH1's Hip Hop Honors with her daughter in 2016 (Picture: popsugar.com)
Even after so many years of the court case, it hasn't come to any resolution. Kim has refused to compromise with Jeremey, who is frustrated so much so that he has written rap songs about his ugly custody battle with Kim.
This Fact About Lil Kim's Baby & Her Custody Battle Is Disturbing
Behind Lil Kim's glamorous life, lives a vulnerable and broken soul who had a tragic childhood. As a teenager, she endured a violent relationship with her father resulting her to run away from home. She did never get any love and support from her father and the cry for love motivated her to want a family with a nice guy who could be there for her kids. She had been living with her father after her parents separated. 
Living on her own, she eventually fell into an outwardly glamorous but dangerous and exploitative world.
Related: Tyra Banks On Weight Gain, Pregnancy Issue, Baby Daddy Split, Daughters - Measurements & More
Like mother Lil Kim, her daughter Royal Reign doesn't have both of her parents together under the same roof to raise her. The parents have been battling in court for the custody of their child for many years.
No matter who gets to keep the baby, the baby girl will miss either one of her parents, like Lil Kim did growing up.