Watch Demi Lovato's 'Dancing with the Devil' Music Video That Recreates The Night She Almost Died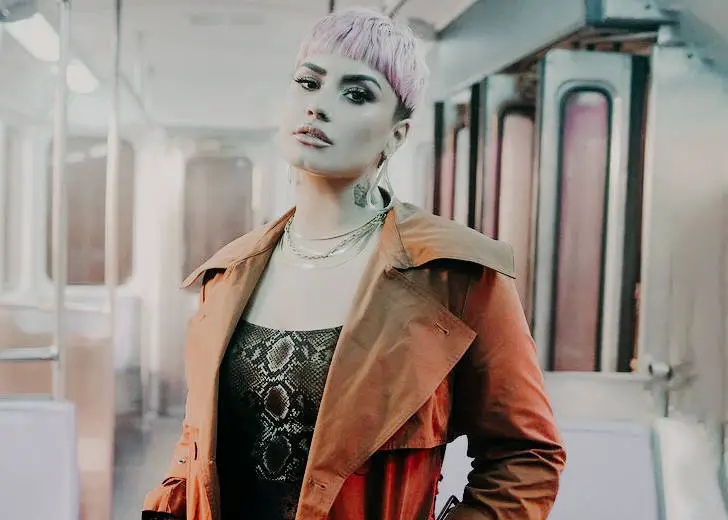 Singer Demi Lovato had a near-death experience following a drug overdose in 2018.
In her latest music video for Dancing With The Devil, the 28-year-old singer has bravely tried to recreate the night of the incident. 
The video, which was released on April 1, 2021, features a harrowing recreation of the dark phase of her life in various stages when she lost herself, bit by bit, to an addition that was worsening.
Talking about her video, the singer told Entertainment Weekly that usually being descriptive triggers some people, but the truth of it all is ghastly and people should know that.
Sometimes being descriptive can be triggering, but that's the sad, sad truth of how dark it can get… That's important to give people, too.
In her recently released four-part docuseries, the singer also revealed that the drug dealer sexually assaulted her on the night of her overdose and she was "left for dead."
Lovato recalled they found her naked and blue in her Holywood Hills home after overdosing on a cocktail of drugs.
In the video, the singer pinned down the smallest of details from the grim night, including her clothes, hair, and makeup.
Even after overdosing that night, Lovato could not bring herself to stay away from drugs. She is sober and in a much better place now. 
Lovato came undone in Dancing With The Devil, and her fans love her for it. She is truly a survivor! 
She Drew Inspiration From A Very Dark Place
The album Dancing With the Devil...The Art of Starting Over comes from a very dark phase of Lovato's life. The courageous act of coming forward with such a story in itself is admirable. Not unlike the album, the artist also came forward with her story with a four-part docuseries on YouTube. 
The YouTube original revealed the happenings of that fateful night. Lovato revealed that after she overdosed on fentanyl-laced oxycodone and heroin in 2018, her drug dealer sexually assaulted her and left her for dead. She was later rescued from her Hollywood Hills home.
Even after such a fatal encounter, Lovato fell right back into using. However, as of now, she has mustered the strength to say no to drugs and lead a sober life.