Saleka Shyamalan Celebrates 1 Million Views on 'Graffiti' Video
M. Night Shyamalan's daughter Saleka's celebrated the milestone with this heartwarming message.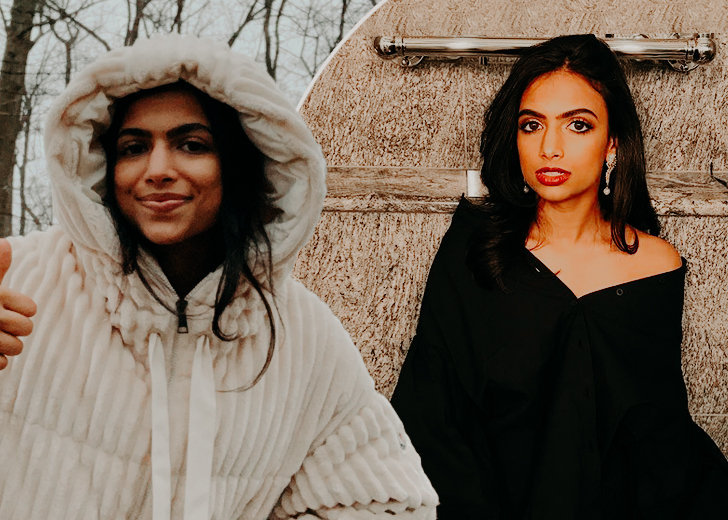 The fervent music video for 'Grafitti' is nothing like your average 2021 music video - hence a million views on YouTube. 
Saleka Shyamalan released the music video for her song 'Grafitti' on Feb 5, 2021 which quite recently reached a million views on Youtube, which is a great milestone.
She celebrated it via an overjoyed Instagram post and thanked the viewers for opening their hearts to this "quirky little ballad." 
With the young musician's own sister Ishana Shyamalan directing the video, it turned out to be one of the early masterpieces of 2021 with stunning vocals and wonderful imagery. Ishana has also directed many other of her sister's music videos in the past including 'Clarity' and regularly collaborates with her. 
The 24-year-old singer and songwriter from Philadelphia has kept her music video minimalistic with a white background and herself in an all-white dress singing and playing the piano, whereas the grafitti of unkind words is sprawled across her body. 
Further, the art behind 'Grafitti' begun as a means of tagging, claiming space, marking territory to one's body. Saleka says it is a "beautiful and powerful tool" as she maintains how the words that we say to others are as permanent as if they were spray-painted on concrete. 
Born in 1996 as the oldest of three daughters of the Academy Award-winning film director M. Night Shyamalan and psychologist Bhavna Vaswani, the artist is popular among R&B music lovers as Saleka. 
At 16, A spark to learn classical piano ignited in her at the tender age of 16 which led her to pursue singing and become a classical pianist. She went on to study Literary Arts and Music at Brown University.
Having been raised in an environment where creativity was supported and all forms of expression valued equally, it has had a great impact on Saleka. Saleka and her sisters grew up on film sets, witnessing all different types of art be created.  
"We were raised with a profound respect for art and creativity and were constantly aware of the intense discipline and passion it would require." 
Similarly, that discipline is reflected in her music and the work of her equally talented sisters. 
The purpose of the song 'Grafitti' was to help Saleka process her painful breakup. Essentially, she wanted to describe the feeling of not being able to move on from a past relationship, whilst actively visualizing the confusion, misconceptions, and agony that a bad romance can result in. 
Likewise, the lyrical genius had romanticized these emotional aspects of the relationship to the point that it provided her with structure and comfort, ceasing the lyrics to portray the whole ordeal as inherently negative.
But the song is also about battling not just with the unkind voices in your head, but also those that come from other people.
"It is often not the most obvious insults that hurt us, but the subtle things said by the people we love the most that end up defining our world and what we believe we can become," explained Saleka. 
It is through the means of art like 'Graffiti' that Saleka hopes to inspire young women to not let anyone else define them.