Who is Bhavna Vaswani's Husband? Bio with Age, and Family Details
Bhavna from an early age had the dream to be a psychologist...she graduated from New York University with a degree in psychology...she just did not get her degree but she also got herself a lifetime partner...While M.Night was over the moon when she first met Bhavna, she was not that excited...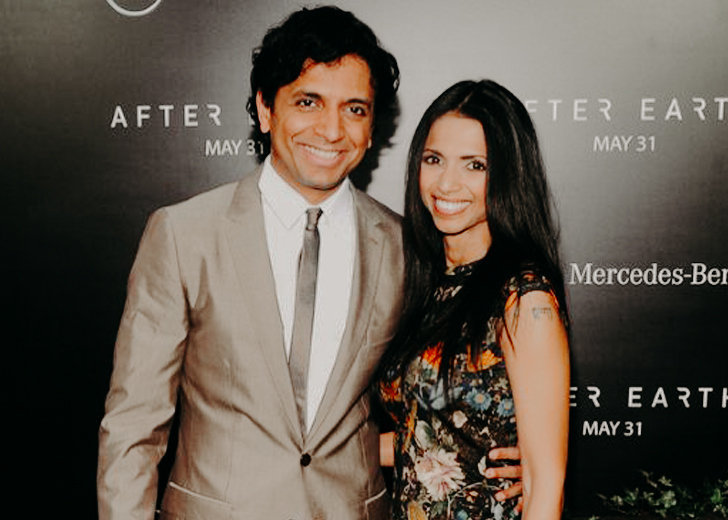 A psychologist and a social worker, Dr. Bhavna Vaswani has a beautiful bond with her husband. She started the Night Shyamalan Foundation in 2001 by pairing with her partner.
The organization focuses on supporting community leaders in Africa, Asia, and North America to eliminate the wall created by social injustice and poverty.
With the clarity that she holds a beautiful relationship with her husband, here are some insights into her husband's identity. Also, know how they met, and get acquainted with their family life.
Bhavna Vaswani's Bio: Age, Height
Dr. Bhavna Vaswani was born in India. She celebrates her birthday on January 19.
Her parents were from India and held Indian ethnicity. But, they had moved from India and become Ugandan British citizens. However, they returned to India and raise Vaswani in their native home.
After her birth, her parents moved back to Uganda. So, the psychologist spent the first year of her life in Uganda.
But, she and her family were later forced to flee during the expulsion of Asians under Idi Amin's rule. They moved to Hong Kong, which was still a British colony. There, her father started a business, but it became unsuccessful.
In 1986, Bhavna, along with her family, moved to the United States.
You Might Also Like: Amy Allan Wiki: Married Life With Husband Approaches Divorce?
First Met Her Husband At New York University
Vaswani, from an early age, had the dream to be a psychologist. After moving to the United States from Hong Kong, she graduated from New York University with a Psychology degree.
During her time at the university, she did not get her degree, but she also got herself a lifetime partner.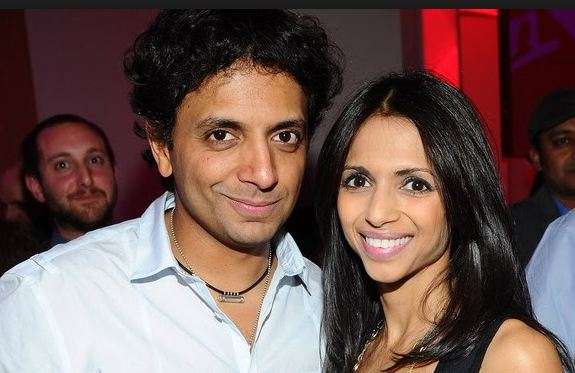 Bhavna Vaswani with her husband M. Night Shyamalan attending an event (Photo: Google)
Interesting: Damon Bayles Bio: Clinton Kelly Husband, Wedding Vows Intact Or Lost?
During her time at NYU, she met her future husband, M. Night Shyamalan(full name is Manoj Nelliyattu Shyamalan). He was there pursuing a degree in film studies.
However, Vaswani wasn't entirely convinced about Night initially, who reportedly went back to his room and told his roommates that he'd just found the girl he was going to marry.
Parents Did Not Approve Her Relationship With M. Night
While M.Night was over the moon when he first met Vaswani, she was not that excited as she was already in a relationship at that moment.
M.Night asked her out several times but was always met with rejection. So, their story started as friends.
As the years grew by, their bond became more significant, and eventually, the two started dating.
However, Vaswani's parents were not convinced about her being in a relationship with Manoj because of the subject he was pursuing. They did not find filmography fruitful.
So, they planned to arrange a marriage for their daughter.
But Manoj gradually gained their love, and her family accepted him as their daughter's partner. The two finally got married in 1993 in a private wedding which included close friends and family.
Read More: Rebecca Olson Gupta Biography: Age, Kids, Family With Sanjay Gupta, Job & Net Worth
Has Three Kids With Husband, First Daughter Is an R&B Singer
Soon after their marriage, Vaswani and her husband added new members to their family with their first daughter, Saleka.
Over the years, the family has grown prosperously, with Vaswani giving birth to two more daughters: Shivani and then Ishani.
Their first child, Saleka, was born Aug. 1, 1996, their second daughter was born on Sep. 25, 2004, and their third daughter Ishani was born on Nov. 16. 
Vaswani's first daughter, Sakela Night Shyamalan, is a classically trained musician.
She released her first song, Clarity, on Sept. 9, 2020. Her sister, Ishana, had directed the music video in Northern Liberties at Ortlieb's.