Are Matt Lauria and Wife Michelle Armstrong Still Married?
Matt Lauria and his wife Michelle Armstrong are reportedly raising children.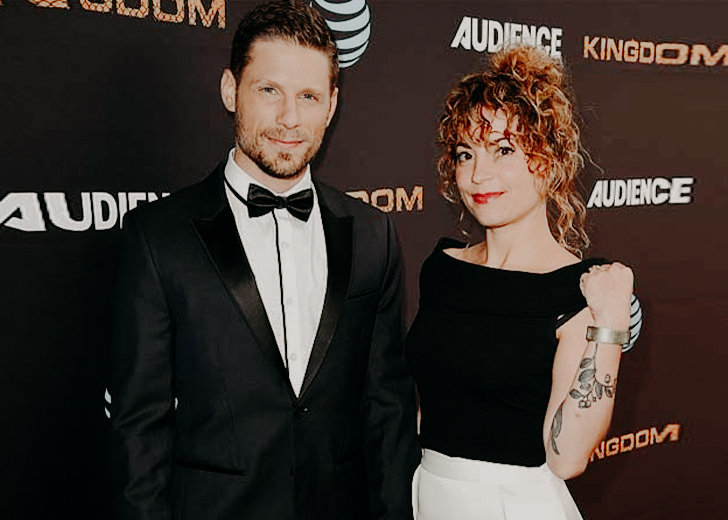 American actor and musician Matt Lauria and his wife Michelle Armstrong's dating journey began as teenagers, and the pair eventually got married in 2006.
But after getting married, the couple opted for highly private life, raising curiosity among fans regarding their marital status.
Lauria and His Wife Started Dating When They Were 17
The Kingdom actor first met his now-wife Michelle Armstrong at the Denver airport. At the time, both of them were sixteen. A year later, they reunited — they met when Lauria was working as a ranch hand in Colorado, and Michelle was servings as a whitewater rafting guide.
Elaborating the story during an interview with Broadway in 2013, the actor stated that he left no stone unturned to pitch their relationship.
And so, I made sure that I hit on her and when we were 17 we started dating.
Likewise, in June 2018, in another interview, for the University of North Carolina School of the Arts website, Lauria shared how he got along with Armstrong at Colorado.
"I went to Colorado and worked as a ranch hand, where I met the woman who would become my wife, singer/songwriter Michelle Armstrong (of duet Armstrong Leigh)," he stated.
He Feels Marrying Armstrong is His Greatest Accomplishment
In the same interview with Broadway, Lauria gushed about his wife and married life candidly.
When he was asked about his greatest accomplishment in life, the Miss Bala actor proudly said: "Getting married to my beautiful and talented and extraordinary wife Michelle Armstrong."
Likewise, when asked what he does first in the morning and before going to bed, his answer was:
Kiss my wife, and kiss my wife
Besides, the couple Lauria and Armstrong have attended numerous events together as a married couple — and they look adorable together. In one such instance, they walked the red carpet during the Texas Film Hall of Fame Awards at Austin Studios on March 10, 2011.
Is Lauria Still Married to Wife Armstrong?
The last time Lauria and Armstrong were publicly seen together was during the screening of the series Kingdom in Los Angeles, California, on May 25, 2016.
Since then, the duo has been entirely off the radar, hardly making any public appearances.
However, according to Armstrong's bio on Hymnstream, she resides with Lauria and their children in southern California.
But one has to wait until one of them or any official medium confirms the details to be well aware of their recent happenings.
Armstrong Is a Musician
Like Lauria, Armstrong is also a musician, represented by the record label Playing in Traffic Records and Loophole management.
To date, she has written hundreds of songs, recorded five albums, and toured around the country. She and also has an EP with the Grammy-winning producer Frenchie Smith.
Some of her songs are 'Holy Moly,' 'Superstars,' 'Pressure,' and 'California.'