Paulina Gretzky Reveals She's Finally Ready to Get Married
"The most important thing was my kids, Dustin, and my career. Those things took precedence."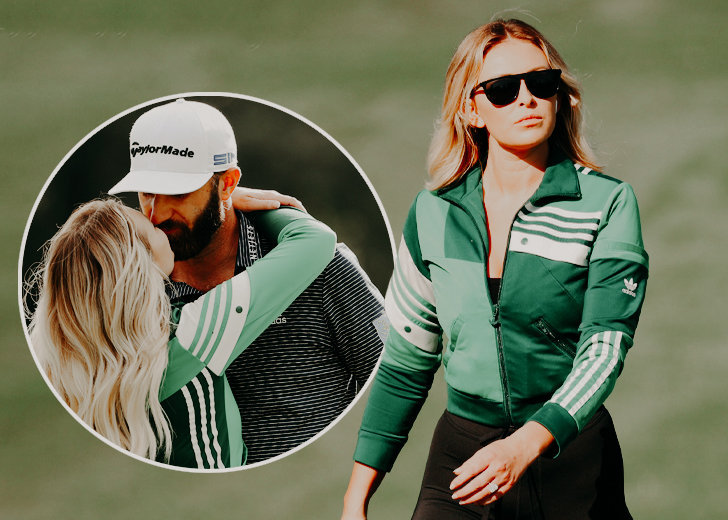 Paulina Gretzky and Dustin Johnson are finally getting married. 
The model has been engaged to the champion golfer since 2013.
 On May 20, she stopped by the Pillows and Beer podcast to chat with Southern Charm stars, Austin Kroll and Craig Conover, about her wedding plans.
She explained that she had her own theory regarding relationships and was not one to listen to others.
Doing Things Her Own Way
Gretzky does things her "own way."
The blonde beauty explained that she did not pay mind to other people's views. She revealed that she and her fiancé had been in a whirlwind romance.
The couple shares two young sons, Tatum, 6, and River, 3. 
As the daughter of hockey legend Wayne Gretzky, Gretzky is no stranger to the demands of a sporting career.
She explained that planning a wedding would have taken over their lives and prevented her from supporting Johnson and his goals more than anything.  
After 8 years, she felt it was the right time because their kids and Johnson's career now took precedence.
Those things had to be established. So, after he won the Masters last year, I said, let's do it, this makes sense.
Although the bride-to-be has already been wedding dress shopping with iconic bridal designer Vera Wang, she shared on the podcast that she actually suggested they skip all the wedding razzmatazz and have a quickie at a courthouse. 
But her fiancé had his own plans.
Gretzky confessed that he wanted the complete opposite. He wanted a party with everyone to celebrate their special day.
The model jokingly quipped that the thought of being the center of attention gave her a little anxiety before adding she was going to have ten wardrobe changes. 
Golf Brought Them Together
Speaking to Golf Digest in 2014, Gretzky revealed that it was her mom who had introduced her to Johnson in 2009. Her mother had golfed with Johnson at Tiger's tournament at Sherwood and invited him to the house.
But they didn't go on their first date until 2012. 
The date was definitely memorable for the couple for one particular reason: Gretzky's father had accompanied them. The hockey legend wanted to ensure they were right for each other, and so the three of them went to dinner.
They followed that first date with many others over the next few months, and after just seven months, Johnson popped the question.
The golf champion shared the happy news on Twitter while Gretzky took to Instagram to post a photo of her engagement ring, which has since been deleted. 
The couple has been through it all. They have not only made their relationship work despite their whirlwind schedules but have also been able to raise 2 sons together.
In 2014, Gretzky stood by Johnson through a rough patch. Johnson failed drug tests for cocaine and marijuana and was suspended for 6 months. While he took a leave of absence to seek professional help, Gretzky was right by his side. 
Gretzky and Johnson's relationship has definitely stood the test of time.