Pilar Sanders Wiki: Deion Sanders Acrimonious Battle For Family, Who Won?
Model Pilar met Deion Sanders, a professional football player, in the mid...the couple decided to date each other and both couldn't stop...Deion and Sanders decided to give their relationship a name of...Sanders family was picture perfect for more than a decade until...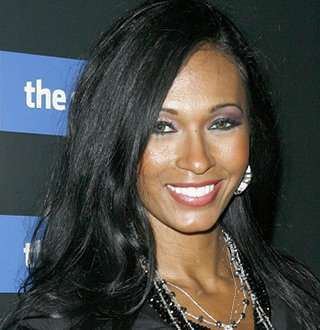 Pilar is an American model, a fitness expert, an actress, and producer, known for The Mod Squad(1999), Streets of Blood(2009) and Percentage(2014). However, she is most popularly known as the ex-wife of American professional football and baseball player Deion Sanders. 
Here are some of the most interesting facts about Pilar Sanders like her age, relation with Deion Sanders, net worth, family and many more.
1. Pilar Sanders' Age & Net Worth:
Pilar Sanders celebrates her birthday on every 10th of October. She was born in 1974, in Elmira, New York to parents Jeanette and Dan Biggers. She has two siblings; a brother and a sister named Scottie Biggers and Kandie Biggers respectively. She has a beautiful height of 5 feet and 9 inches which fits perfectly for the modeling industry. Her close friends and family call her by the nickname, Miss P.
American native, Sanders started her career through modeling. She became a successful model who was represented by the fashion agencies Irene Marie and Ford Models. After tasting success in modeling, she then turned her attention to acting.
Pilar appeared in popular TV series such as Walker, Texas Ranger, The Jamie Foxx Show, Veronica's Closet, and LL Cool J's In Da House. Back in 2008, she also appeared in the TV reality show, Deion and Pilar: Prime Time Love along with her husband, Deion.
You May Like: Tyra Banks Split Before Getting Married; Photographer Boyfriend Out Of Picture
Moreover, the 44 years of age Sanders co-founded Prime Time Achievers, a summer boot camp for kids. After analyzing all of her works throughout her career, her estimated net worth is calculated to be around $5 million.
2. Deion Sanders; A Huge Chapter In Pilar's Life
Model Pilar met Deion Sanders, a professional football player, in the mid-1990s while she was working for TV series, In Da House. Soon, the couple decided to date each other and both couldn't stop each other from meeting often.
Deion and Sanders decided to give their relationship a name of husband-wife and got married in 1999 after being in a tie for some time. The couple had three children; 2 sons, Shilo Sanders (2001) and Shedeur Sanders (2003), and one daughter Shelomi Sanders (2004).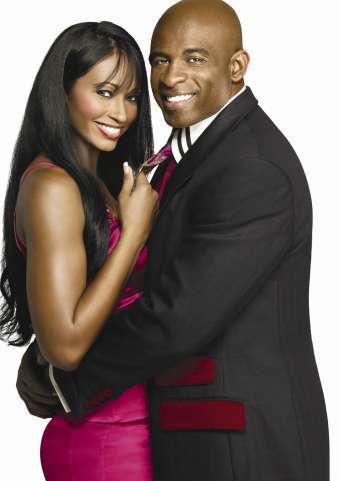 Sanders Family: Pilar was appearing in the TV reality show, "Deion and Pilar: Prime Time Love" along with her then-husband (Picture: livelyindepthmusicent.com)
Everything about the Sanders family was picture perfect for more than a decade until Pilar decided to end the relationship and let the world know the real face of Deion, who according to her was narcissistic. After 13 allegedly abusive years of marriage, Pillar agreed to part ways with Deion in 2012. However, the allegations she made on him of being abusive towards her didn't get proved on the court.
Read Also: Sara Sampaio Net Worth & Dating Moments With Boyfriend Equally Spectacular! Hand On Hand
As the divorce case was running, Deion Sanders got the primary custody of the couple's three children. But Pilar was very unhappy with the custody given to her then-husband, so she violated the judge's orders by not turning over one of the children per the custody agreement. Her ex-husband testified that she molested the visitation schedule at least 16 times. 
In one instance, he testified, Pilar kept the children more than a week longer than the program allowed. Due to the violation of the court's order, she had to spend seven days in jail in December of 2012 on the contempt charge and placed on probation for 12 months.
As a result of a messy divorce, Deion was ordered to pay Pilar $10,500 each month in child support after she gained back full custody of her 17-year-old son. While one daughter and the other son gets back and forth living with father and mother separately tie to time.
Finally, their divorce got finalized in June 2013.
3. What Is Pilar Doing In Today's Date? Is Another Weeding Lined Up In Her Life?
"Freedom is the best part of life, so go out and get your life girls!!!. Life goes on and one monkey doesn't stop the show regardless of how public or private the break up is."
Now that is a bold statement given by Pilar. This showed that she was able to turn her pain into strength and she is the queen expert of what to do and what not to do during a nutty break-up. Today, she advises women on what to do and not to do while dealing with a messy relationship situation in their life.
Eye Candy: Taylor Hill Dating Actor Boyfriend Every Man Envying; Victoria Model Romancing Gleefully
After closing the chapter with Deion, at the moment, Pilar seems to be in a happy and stable bae-ship with James Prince, a.k.a. J. Prince, the CEO of Rap-a-Lot Records. However, their wedding news hasn't come up yet, but both seem to be happy together spending time with each other's family a lot.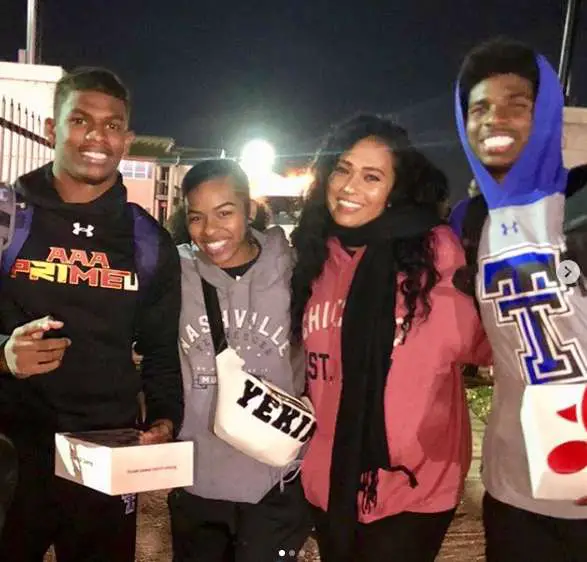 Family By Blood: Pilar is enjoying her time with her three children. (Picture: Pilar's Instagram)
Whatever happened in the past, Pilar decided to move on and forget it, and her three children totally support her. Her Instagram reflects a lot on her state of life right now; she is happy, is in a relationship and spends quality time with her three children.