Insight into Troy Roberts' Personal Life — Know if He Is Married to Wife or Gay Man
Know about CBS's Troy Roberts' personal life, including his secretive personal life which gave rise to gay rumors. Also find out details of his age, salary, net worth, and family life.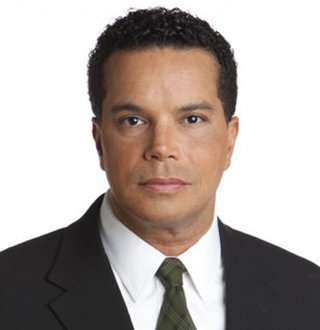 Troy Roberts exhibits his talent as a renowned TV news anchor every day on CBS News. He has been contributing to the field of media journalism since the early 1980s. Currently residing in New York, he anchors CBS News's signature show 48 hours Mystery.
His soaring popularity brings great curiosity about his life from his fans and audiences. And most often than not, people are seeking to know, especially about his personal life.
But the veteran award-winning journalist has strickly avoided speaking about his personal life in public, which has generated various speculations.
With no details of his love life — including whether he ever got married or relished relationships with girlfriends — by the age of 58, rumors started to circulate that Roberts may be gay.
@keepitupdavid Troy Roberts! He's kind of a babe and there are gay rumors about him. SWOON! — Maggie Klaus ðŸÂ"‍♀ï¸Â (@Maggie_Klaus) May 30, 2012
Since Roberts hardly speaks anything about his personal life, it becomes more difficult to conclude anything about his sexual orientation. Hence, we can't confirm anything until and unless he himself confirms his gay or is secretly married.
Adding to the rumors, some sources report that he was involved in a failed relationship with famous American radio personality and actress Robin Quivers in the 1990s. But they never confirmed the relationship.
It is not just his love life that Roberts has successfully kept under the wraps but also details of his family and early life.
INTERESTING: WCVB Reporter Kelly Ann Cicalese Bio: Husband & Family Finally Revealed!
He was born on September 9, 1962, and is a native of Philadelphia, Pennsylvania. He graduated from the University of California at Berkeley in 1984 and holds a bachelor's degree in political science. He holds an American nationality.
After completing his education, Roberts started his career in journalism in 1985 at a CBS-owned station in San Francisco, where he worked for 3 years as a host and producer of a weekly newsmagazine show at KPIX-TV.
Then, he joined KATU-TV in Portland, Ore as a reporter for 3 years, and later, WCBS-TV as an anchor and reporter.
Finally, Roberts joined the CBS network in 1993 as co-anchor of the overnight broadcast Up to the Minute, and since then, he is working for CBS on various assignments, stories, and coverages.
In his tenure at CBS, he anchored CBS News reports from the 1994 Olympic Winter Games in Lillehammer, Norway, and provided live coverage of many other major international events, including signing a Middle East peace agreement and the inauguration of South African President Nelson Mandela.
He investigated destructive cults to human research subjects and exclusively interviewed New York City's "Preppy Killer" Robert Chambers and Max Factor heir Andrew Luster.
Roberts also created, and co-executive produced the OWN network documentary Sag Harbor in 2015. The show gave a never-seen-before look inside one of America's most exclusive and historically significant African-American beach communities in New York's The Hamptons.
In 2017, the news anchor joined NBC Universal as an NBC special Dateline correspondent, anchoring the Oxygen series Killer Motive.
DON'T MISS: CBS's Steve Hartman: Family Man With Wife And Example Of A Great Father
Having over 3 decades of experience in journalism, his strong journalistic work has gained him several awards and handsome money. 
Handsome and tall, perfect as a TV anchor, he definitely makes great money from his work. To make an estimation, he should be earning more than the average salary of a journalist with his experience. The average salary of NBCUniversal reporters is $62,478, according to Glassdoor, whereas the average salary of CBS reporters is $66 thousand, according to Payscale. 
But Roberts is yet to disclose the figures of his net worth, much like the details of his personal life.