Cancer Survivor Robin Quivers Health Update | Net Worth, Dating Status Now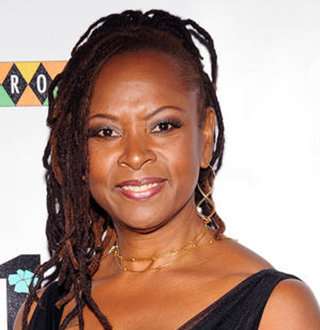 American radio personality Robin Quivers never felt the need to drop a single tear when she learned about her cancer, but she couldn't help but choke while talking about the company her dear friend kept throughout her battle.
Robin Quivers is widely known for being the long-running co-host and news anchor of The Howard Stern Show alongside Howard Stern.
Forever Thankful: Robin talks about her uterine cancer and how the AGT judge Howard Stern had helped her through the tough time on ExtraTv (Published on 8 October 2013)
In February 2014, Robin won the Outstanding Literary Work-Instructional at the 45th NAACP Image Awards for her book The Vegucation of Robin: How Real Food Saved My Life.
Robin Quivers' Bio: Age, Early Life & Career
Born on 8 August 1952, Robin Ophelia Quivers was raised in Pikesville, Maryland alongside her brother, Charles Jr., and two adopted brothers, Howard and Harry. Robin graduated with a major in nursing from the University of Maryland in 1974. The 66-year-old author started her career at the Maryland Shock Trauma facility of the Maryland Institute for Emergency Medical Services System.
You May Also Like: Josh Murray Wiki: Ex-Beau Of Amanda Stanton, Family To Net Worth
Using her degree, Robin joined the United States Air Force in 1975 and got appointed as a second lieutenant. After six months of service, she was promoted to the first lieutenant, and by June 1978, Robin had taken the rank of captain. She got discharged a month later and remained a member until 1990.
It was in 1979 when Robin returned to Baltimore and studied at the Broadcasting Institute of Maryland, landing her first job with a newscasting position in Carlisle, Pennsylvania. She eventually got a consumer reporter role at WFBR and read newscast alongside morning disc jockey, Johnny Walker.
Robin finally joined Howard Stern on his new program at WWDC in Washington, DC to riff with him in the studio on the news and current affairs in March 1981.
Robin Quivers' Colorful Romantic Affairs
Robin has had only two lasting affairs when it comes to relationships to date. She has a long history of lovers and one-night stands, and she is the least hesitant to talk about them.
Her longest relationship is known to be with a law-enforcement officer who's known as Mr. X on the show, that lasted for a decade. After parting ways with Mr. X, the professional wrestler Kurt Angle asked Robin out on text, and due to some personal reasons, Robin had to reject him politely.
She also went on a date with adult film star Nick Manning in 2007, but it didn't take them anywhere. It was in 2008 when Robin started dating stand-up comedian, Jim Florentine and she was actually serious about this affair. But due to some unsaid reasons and differences, the two broke up in 2010.
Robin showed a very positive attitude on their break up stating that he was a wonderful moment in her life and also added that it was hard to have her ex-boyfriend doing the show. And people have speculated on Robin's relationship with Howard Stern, but they have stated many times that their bond is of best friends.
Read Also: Nicole Scherzinger Dating | Athlete Boyfriend Split Or Swooning?
Well, apart from her dating history and a long list of boyfriends, Robin has openly expressed her affection for her celebrity crushes, including Richard Gere, Jake Gyllenhaal, Orlando Bloom, Peter Dinklage, Bradley Cooper, Hozier, and Muhammad Ali.
Robin Quiver's Blooming Net Worth
According to sources, Robin has got an estimated net worth of $45 Million that she has garnered through her career and hosting in The Howard Stern Show.
She has an annual salary of $10 Million, and she has written two published books, Quivers: A Life (1995) and The Vegucation of Robin: How Real Food Saved My Life (2014) that brought her an enormous amount of fortune.
Robin has also earned her wealth through appearing on the sitcom The Fresh Prince of Bel Air and Deadly Web.
Robin's Battle Against Cancer: Howard Stern Kept Constant Company
In 2013, Robin revealed her 15-month cancer battle that she learned about when she headed to an ER after being unable to urinate. The doctors came with the news that she had a cancerous mass in her pelvic region with only 10 percent chance of survival.
Robin shared the news of her deteriorating health to Howard, and she confessed on how emotional he was after learning about her cancer. She added that he was even more concerned about her health than she was.
Keeping the fact that she was sick, hidden from the show, Robin did mention about undergoing surgery to remove a sizeable tumor pressing on her bladder in May 2012. Howard was so devastated by the news of Robin's cancer that he threatened to give up radio if she didn't make it.
Whenever she talks about how much support Howard gave her while she was fighting hard against the disease and the depth of their friendship, Robin can't hold back her tears.
You Don't Want To Miss: Jane Pauley Speaks About Her Health – From Illness And Sickness She Suffered!
Robin has revealed that throughout her battle against her uterine cancer, Howard was constantly keeping her company and he was regularly updated on her health status. Throughout the battle, Robin continued to comment for the show from her home through an ISDN line.
And after a series of successful surgery, chemotherapy, and radiation, it was finally in September 2013 that Robin was declared of having her cancer in complete remission. Going through a tough time with stabilizing her health for 17 months, Robin eventually returned to the studio in October 2013 and still making people laugh with her witty comments on air.