Selina Scott Once Boldly Confronted Lesbian Rumors — Is She Married?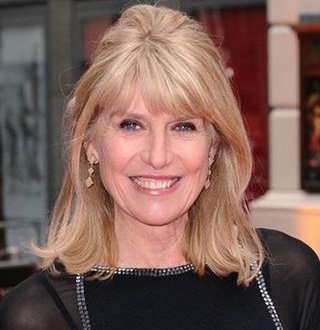 British television presenter Selina Scott's married life has always been a matter of utmost interest for her loyal fans and followers. Mostly because she has successfully kept her personal life away from the media. 
People have been speculating right and left — Is Selina Scott married? If married, who is her husband? But she has left the people scratching their heads in confusion.
The BBC host has never been linked to men in her decade-spanning career. She has also never mentioned having a husband or a boyfriend. Because of this, rumors were once rife that she was lesbian. 
But the legendary broadcaster took it into her own hands to refute the lesbian rumors. 
Selina Scott Refuted Lesbian Rumors
In 2002, the BBC's director Greg Dyke passed a comment about Scott's personal life through a TV documentary. He remarked Scott was either "frigid or "lesbian."
Selina Scott advertising her Naturally Selina products in March 2019. (Photo: Facebook)
The same year, Scott confronted the allegations while speaking to The Guardian. "How dare Greg Dyke sit there and join in speculation on if I am a lesbian?" she remarked, stressing she was not a lesbian. 
She explained she had had boyfriends in her life. Scott also retorted she would never work for BBC again and mentioned that it was not in her contract to tell people about her love life. 
I have partners but it is my private life. And I find it pretty offensive that people who I don't rate anyway should be allowed to air filth, which is what it's all about.
The television presenter further said that ill-minded people speculated she was gay or lesbian because she kept her love life private. "They make these assumptions because I have never been seen with anyone," she acknowledged.
She added, "It's easy not be seen with anyone: don't go to fashionable restaurants, don't go to premieres, don't go to these things with people that you don't want to be seen with."
Despite noting the hardship it takes to keep personal life away from the limelight, Scott has been doing a great job at it. Her fans and followers still do not know if she is happily married to a husband or is single. 
That being said, it is clear that she spends most of her time now at a 16th-century farmhouse in the old North Riding of Yorkshire. 
Who Is Selina Scott?
Scott was born on May 13, 1951, in Scarborough, Yorkshire, England. She has a sister named Fiona Scott, an artist who focused on full portraits of people.
The TV personality graduated in English and American studies from the University of East Anglia. 
She appeared in multiple TV shows, including News at Ten, Breakfast Time, The Clothes Show, A Prince Among Islands, and The Underdog Show.
In 2016, she appeared on one episode of the BBC travel documentary The Real Marigold Hotel.
Scott also runs a rather peculiar brand of luxury items, Naturally Selina, where she endorses items made up of natural fibers.
British TV Stations Fought for Her
After training with The Sunday Post in Dundee, Scotland, Scott made her TV debut with the nightly news program North Tonight in Aberdeen for the regional ITV station.
Following the appearance, ITV allowed her to appear as the newsreader on News at Ten. It was her reporting of the Falkland War that brought her unprecedented fame.
After that, British TV stations were fighting for her to join them. Consequently, BBC successfully hired Scott to host Breakfast Time along with Frank Bough.
Breakfast Time was the first of Breakfast TV, a widely themed early morning show. Scott, age 70, pioneered many first-of-its-kind shows on British television.
YOU MIGHT LIKE: Christina Cindrich's Rumored Husband! Is She Really Married Or Single In Personal Life
Selina Scott's Feud with Donald Trump
Scott had quite a problematic rapport with the former POTUS Donald Trump.
She made an ITV documentary about Trump in 1995. The broadcast that she dubbed as a "realistic" profile of the business tycoon allegedly presented him in a lesser light than his huge boasts.
Trump reportedly threatened Scott Scott and ITV with legal action if they sold the broadcasting rights to the documentary to any of the American TV networks. ITV complied to keep the rights to themselves.