Selina Scott, Age 69, Boldly Confronts Lesbian Talks — Is She Married Now?
Know Selina Scott's Bio Related Information Including Her Age & Career. Also, Get To Know If She Is Married, Her Lesbian Rumors, Donald Trump Issues, And Her Life Now.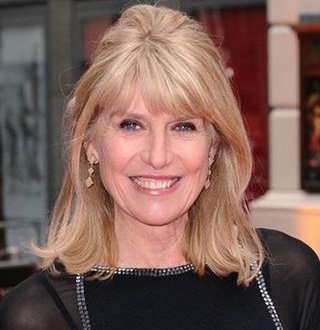 The personal life of British television presenter Selina Scott has always been a matter of utmost interest for the media. But over the years, Scott has only left the media scratching their head in confusion.
People have been speculating right and left. Is Scott married or single? If married, who is her husband?
But since there hasn't been any man linked to her, there have been rumors that she could be a lesbian. Unfortunately, there hasn't been any woman linked to her either.
There has been, however, a momentary crack in her hard exterior guarding her privacy. Around 2002 there was a TV documentary in which BBC's director Greg Dyke passed a comment about her personal life, where Dyke remarked Scott was either "frigid or a lesbian."
In the same year, while speaking to The Guardian, Scott retorted that she would never work for BBC again and that she was not a lesbian and she has had partners.
She said, "How dare Greg Dyke sit there and join in speculation on whether I am a lesbian or not?" "It's not in my contract to tell them who I am seeing, who I am sleeping with or anything else. My job is to be good at my job. And if I'm not, I get the sack."
I have partners but it is my private life. And I find it pretty offensive that people who I don't rate anyway should be allowed to air filth, which is what it's all about.
The television presenter further said that ill-minded people speculated she was gay or lesbian because she kept her personal life private. "They make these assumptions because I have never been seen with anyone," she said.
She added, "It's easy not be seen with anyone: don't go to fashionable restaurants, don't go to premieres, don't go to these things with people that you don't want to be seen with."
Nearly 20 years later, today, we still don't know anything about her current relationship status.
Maybe she is happily married to a husband, or maybe she is single and likes it that way. For that matter, our—or any other media— guess here is as good as of a layman sitting on his porch and reading a gossip magazine for some juice.
Who is Selina Scott?
Selina Scott is a legendary television presenter who has appeared in many TV shows, including News at Ten, Breakfast Time, The Clothes Show, A Prince Among Islands, and The Underdog Show.
In 2016, she appeared on one episode of the BBC travel documentary The Real Marigold Hotel.
Scott also runs a rather peculiar brand of luxury items, Naturally Selina Scott, where she endorses items made up of natural fibers.
Graduated with a Degree in English
Scott was born on May 13, 1951, in Scarborough, Yorkshire, England, as Selina May Scott, to father Charles Scott. She has a sister named Fiona Scott, an artist focusing on the full portraits of people.
The TV personality graduated with a degree in English and American Studies from the University of East Anglia.
British TV Stations Fought for Scott
Trained on Dundee, Scotland with The Sunday Post, Scott made her debut on TV with nightly news program North Tonight in Aberdeen for the regional ITV station.
Following the appearance, ITV, charmed by her, allowed her to appear as the newsreader on News at Ten.
It was her reporting of the Falkland War that brought her unprecedented fame amongst the British public.
YOU MIGHT LIKE: Know Christina Cindrich's Rumored Husband! Is She Really Married Or Single In Personal Life?
After that, her charisma was so powerful that British TV stations were fighting for her.
Winning the fight, BBC took Scott to host newly formed Breakfast Time along with Frank Bough. Breakfast Time was the first of the Breakfast TV, a brand of widely themed early morning shows.
Scott, age 69, went on to pioneer many first-of-its-kind shows in British television.
Donald Trump Disliked Scott
You can't make thousands of friends without making a few enemies. In Scott's case, it is Donald Trump. While her television presence entranced the world, Trump was angered by Scott.
This was because of her 1995 ITV documentary about Trump, which presented him in a lesser light in contrast to his huge boasts.
Trump went as far as to threaten Scott and ITV with legal action if they sold the broadcasting rights to the documentary to any of the American TV networks; ITV complied to keep the rights to themselves and off the Americans' hands.