Sara Shookman Age 31 Post Wedding; Starting A Family With Husband?
American news broadcaster Sara Shookman never wanted a fairytale...she graduated summa cum laude with a degree in... she is estimated to earn an average salary of ... is married since 2017 to husband ...her husband proposed to her on a...the adorable couple got married in a...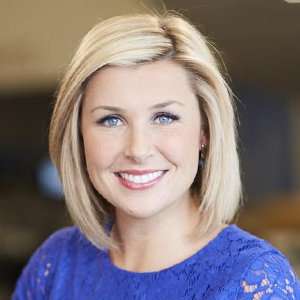 American news broadcaster Sara Shookman never wanted a fairytale wedding. But the story behind how her love with husband bloomed, we can say that it is nothing less than a heart-melting fairytale.
The Ohio native is an Emmy winning journalist who is best known as the co-anchor for WKYC's newscast. Previously she served as the general assignment reporter for the WKYC as well.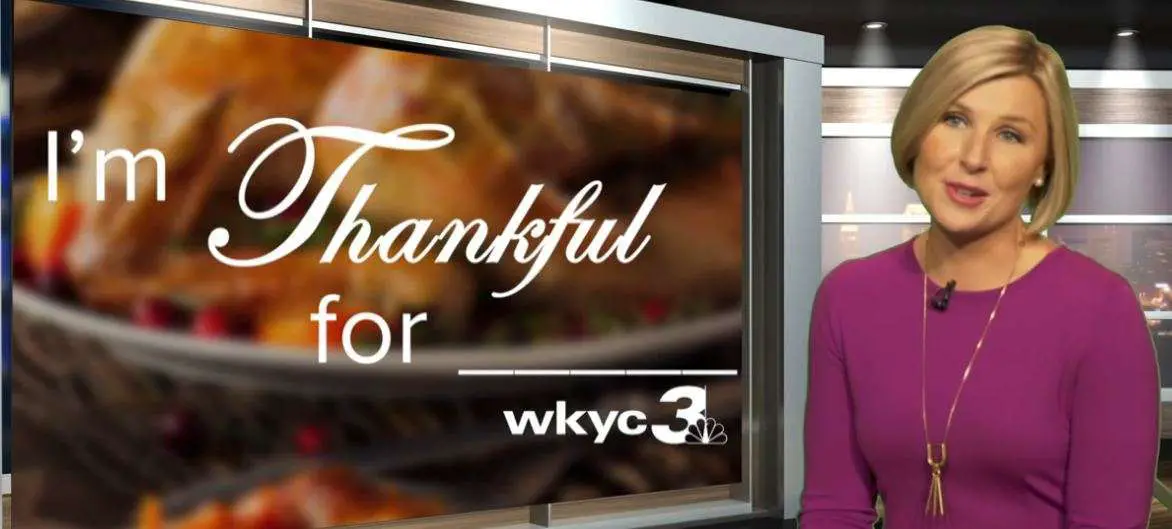 WKYC TV: Sara Shookman shares why she is thankful for WKYC on the special occasion of Thanksgiving day (Photo: YouTube | 19 November 2018)
Before, she served as a reporter for several other TV networks including VLT Local 8 News, WVLT Volunteer TV, WOUB Radio & Television, and Scripps New Athens MidDay.
More from WKYC-TV: Hollie Strano Age 46 Splits With Husband & Changed Her Name - Divorced?
She is a renowned journalist who has been awarded five regional Emmy's and a regional Edward R.Murrow Award.
Sara Shookman Bio (Age & Education)
Born on 10 October 1986 Sara Shookman grew up in Akron with her family of four; father Scott, mother Becky and sister Kimberly.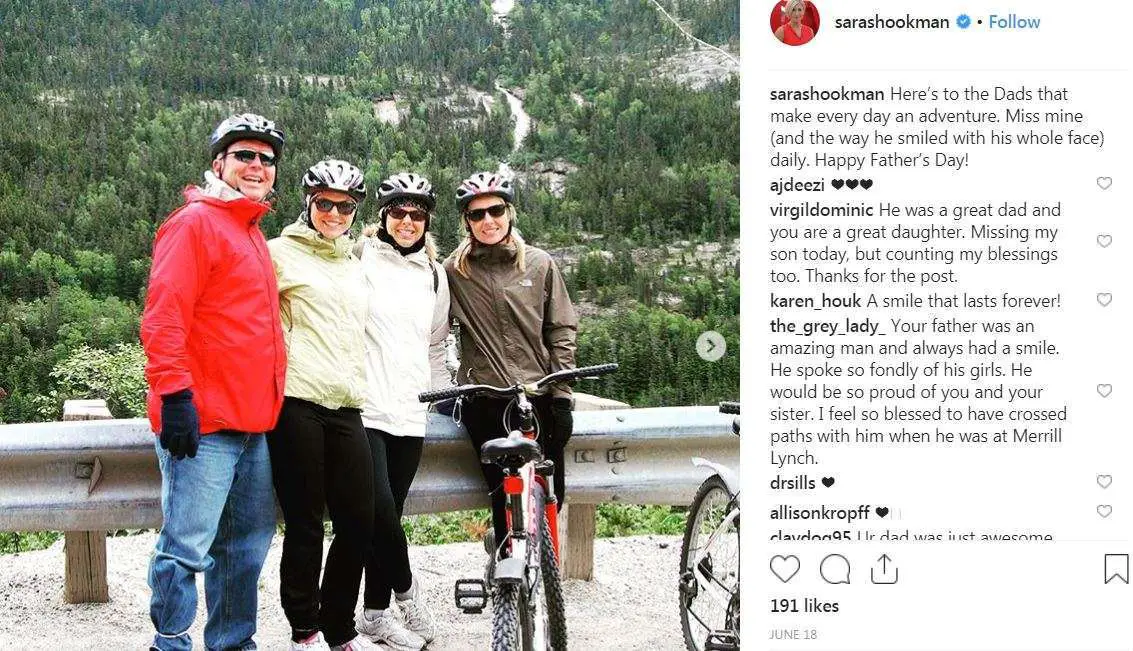 Shookman Family: Sara Shookman wishes her father a happy birthday posting a picture with her father, mother and sister from the right (Photo: Sara Shookman's Instagram)
Regarding her education, she attended Manchester High School. Later she graduated summa cum laude with a degree in Bachelor's of Science in Journalism, Broadcast News & Economics from the Ohio University.
It was since seventh grade; she aspired to work in the broadcast industry when she met Fox8 Cleveland anchor Tracy McCool at a career fair.
Current News Anchor At WKYC-TV Sara Shookman Was Once WKYC Intern
She buckled up to fulfil her aspirations in the journalism career as an associate producer for APS15 Community Television in 2006. During her time at Ohio University, she served as an intern for WKYC- TV in 2007.
Later in the years, she went onto work as an intern for NBC Universal in 2008 for three months and for WPBN-WTOM 7&4 News for one month.
After gathering enough experiences to take-off her career to heights, she started off on the tv industry as a reporter/anchor for WOUB in 2006. After serving for three years, she started working at WVLT as a multimedia reporter from 2009 to 2011. Then she moved to VLT Local 8 News in 2011 and served as fill-in anchor and morning reporter for a year.
Discover: Find Out Betsy Kling Salary At Age 43 & Know About Her Husband & Family
Having worked as an intern before at WKYC-TV, she finally got a job at the tv network in 2012 as a general assignment reporter. Currently, she is serving as a co-anchor for WKYC-TV.
As a WKYC-TV employee, she is estimated to earn an average salary of $47K.
Husband Confesses Love For Sara Shookman On Mutual Friend's Wedding Speech
The gorgeous reporter with a height of 5'9 inches is married since 2017 to husband Angelo DiFranco who is a project manager at Paragon Consulting. The couple first met in 2005 at Ohio University and were nothing more than a 'hi..helloo' buddies introduced by their mutual friend.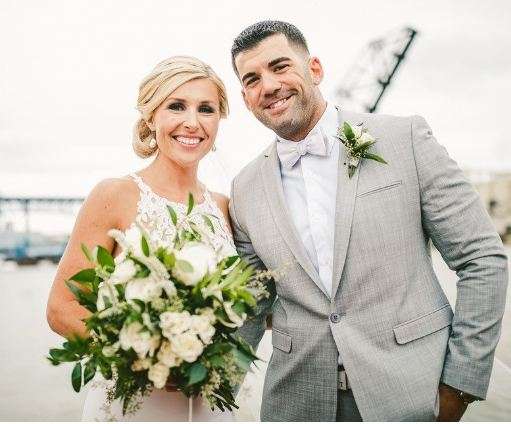 Wedding Day: Sara Shookman poses for a picture with her husband on their special day (Photo: WKYC)
Flash forward to 2012, they met again in the same mutual friend's apartment at Cleveland. And in that same friend's wedding in 2015, her husband gave a wedding speech in which he confessed his love for Sara as well.
I'll gladly be your third wheel, any day of the week Kellie and Paul. But don't let that stop you from bringing a single friend next time, Kellie. In case you're wondering, my type is: blonde hair, very pretty, and preferably an anchor on the 11 p.m. news.
How sweet and romantic is that! After the confession, the blushing Shookman agreed for a date. And a year later in 2016, her husband proposed to her on a romantic Lake Erie sunset cruise.
See More: Anna Kooiman In Post Pregnancy Happiness With Husband - Euphoric Wedding Started It All
What more after that, the adorable couple got married in a nautical-themed wedding ceremony at the Historic Coast Guard Station on Whiskey Island in Cleveland. They also went on a European honeymoon after the wedding!!!!