Rita Cosby Is Married to a Romantic Husband: Take a Look at Her Bio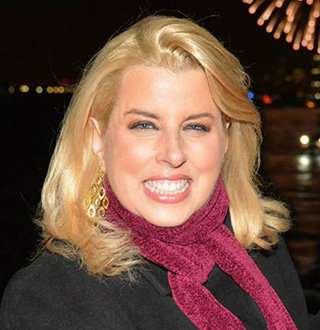 Rita Cosby is a veteran American journalist, a three-time Emmy award winner, famous as the host of various primetime shows on Fox News and MSNBC, and her bestselling book, Quiet Hero.
You Might Want To Read: Byron Pitts Bio: Married With Family- Wife, Parents And Net Worth
Cosby is one of the most fearless women, no scratch that, one of the most fearless people in American journalism.
Here's everything you need to know about her, including her relationship with her husband, Tomaczek Bednarek.  
Rita Cosby Bio: Age, Height
Born on 18 November 1964 in Brooklyn, New York, Rita is the daughter of a Polish immigrant father and a Danish mother.
Growing up in Greenwich, Connecticut, she attended Greenwich High School and later earned her Bachelor's degree from the University of Carolina.
Rita stands at an average height, maybe slightly shorter than most American women.
Rita Cosby Started Her Career from a Young Age & Got an Internship with Dan Rather 
A head-strong woman, Rita started her career pretty early while still in school, working for WACH-TV.
She even got an internship with Dan Rather, a massive name in journalism at that time, before finding work as an anchor-reporter for KERO-TV in Bakersfield, California.
Rita's reached career height with Fox News as a host of The Big Story Weekend Edition and Fox News Live with Rita Cosby, both of them giving her a huge salary and adding to her net worth.
She later moved to an even more lucrative job on MSNBC as the host of her primetime show Rita Cosby Live & Direct.
Another Journalist: Linzie Janis Bio: Married Life And Work Harmony - Meet Producer Husband
Cosby has won numerous awards throughout her career, including three Emmys, the Jack Anderson Award for Investigative Excellence, and the Lech Walesa Freedom Award.
Rita Cosby Gets Distracted by Her Husband's Romantic Side
The 57-year-old veteran journalist, who loves to expose the deep dark secrets of any wrongdoers, is particularly guarded, especially regarding her married life.
Funnily enough, the media also didn't seem to be that interested in her personal life.
To the envy of all her colleagues, Cosby is married to an actor/singer husband, Tomaczek Bednarek, a perfect partner who can distract her from her emotionally draining job with his romantic antics.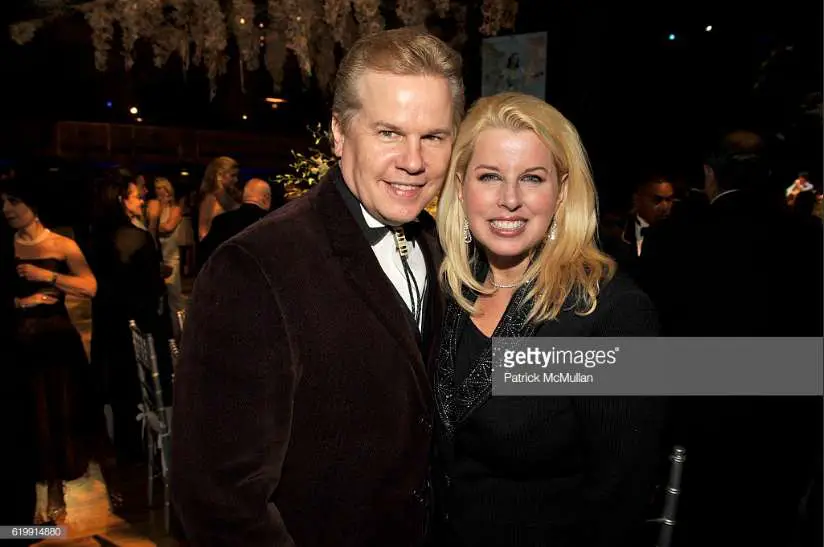 Husband & Wife: Rita Cosby and her husband Tomaczek Bednarek attend Alzheimer's Association RITA HAYWORTH Gala at Waldorf Astoria Hotel on 28 October 2008 (Photo: gettyimages.co.uk)
The married life of such a romantic husband and his world-famous wife should be the prime interest of the media, but unfortunately—or rather, fortunately—that doesn't seem to be the case.
You Might Also Like: Jamie Orchard Bio: Secretly Married To Husband? Family Reflects
Rita Cosby's Father Is Her Hero
As already stated, Rita's father, Richard Cosby (Ryszard Kossobudzki), was a Polish immigrant who landed in America after World War II.
What is inspiring is that during her adult life, Rita discovered that her father was not only an immigrant from Europe, fleeing the ruins of war, but also a brave soldier who fought against Nazis in occupied Poland.
In her 2010 book, Quiet Hero, dedicated to her father's heroism, Rita tells the story of her father's heroism as the resistance fighter during the Nazi occupation of Poland.
A heartfelt tale of a daughter discovering her father became a New York Times bestseller.