Fox News' Lis Wiehl Husband & Daughter Status Amid Sexual Harassment
Lis married her second husband...who is a criminal defense attorney and a legal analyst...The two had quite a few things in common as they were both...parted ways after six years of togetherness in...doesn't feel the need to hold back her proud moments as a...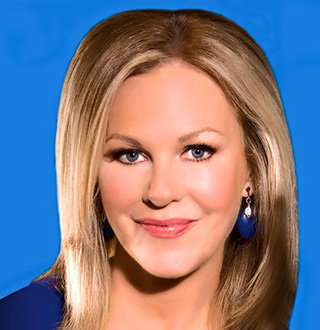 As much as Lis Wiehl likes to keep her family away from the spotlight, her huge presence feasibly brings questions regarding her husband and kids. She is pretty good at hiding them away, but it doesn't take long for the hungry media to find the puzzle pieces.
Lis Wiehl is a highly regarded commentator and legal analyst who contributes to the Fox News Channel. She is also known as a New York Times bestselling American author who has written eighteen books to date.
Winning Author: Lis Wiehl chats with Rachel Stockman about her book, Hunting Charles Manson on Law & Crime Network (Published on 21 June 2018)
From 1995 to 2001, Lis was a tenured law professor at the University of Washington School of Law in Seattle, where she ran the Trial Advocacy Program, that won many national awards during her tenure
Lis Wiehl Carries Heavy Net Worth From Multiple Career Paths
Born on 19 August 1961, Lis Wiehl graduated from Barnard College, Columbia University in 1983 receiving a bachelor's' degree. She then went to receive a Masters of Arts in Literature from the University of Queensland in 1985 and eventually a Juris Doctor from Harvard Law School in 1987. Wow, now that's a scholar right there.
You May Also Like: Fox News' Abby Huntsman Career Details: Net Worth, Salary And More
After graduating, Lis, age 57, plunged into journalism by working as a reporter and legal analyst for NPR's All Things Considered and NBC News. She came to high demand for her commentary and was appointed as a legal analyst for The Fox News Channel in 2001.
Appearing weekly on The O'Reilly Factor, Your World with Neil Cavuto, The Kelly File with Megyn Kelly, and Lou Dobbs Tonight, Lis heightened her career by hosting the Legal Lis radio show and the Wiehl of Justine podcast by earning a supposed salary ranging from $76,056 to $70,345. But there's no doubt that she comes within the top earners devouring a salary more than $80,871.
She soon released her first book, Winning Every Time: How to Use the Skills of a Lawyer in the Trials of Your Life. After two years, the author released The 51% Minority: How Women Still Are Not Equal and What You Can Do About It.
The second book was awarded the 2008 award for Books for a Better Life in the motivational category. Ever since then, Lis has been writing best-selling books including both fiction and non-fiction adding more to her staggering net worth of $25 million.  
Lis Wiehl's Sexual Harassment Allegation Against Bill O'Reilly
It was in early 2017 when The New York Times reported that Lis had made sexual harassment allegations against Bill O'Reilly. Her allegations included repeated harassment, nonconsensual sexual relationship and the sending of gay pornography and other sexually explicit emails (according to people who spoke to The New York Times).
Read Also: Kelly Rizzo Bio: Married, Bob Saget As Husband- Age, Job, Net Worth
The parent company of the Fox News Channel, 21st Century Fox supposedly knew a news analyst had planned to file a sexual harassment lawsuit again Bill when it renewed his contract in February 2017. Apparently, the company renewed the contract after Bill had reached a $32 million settlement with Lis.
But it soon came to the light that Fox News was not a party to the settlement and saw it as a personal matter between Lis and Bill. They also claimed that they were not informed of the amount of money that was involved in the settlement. 
While things remained unclear, many attorneys were surprised about the amount that Bill gave to settle the claim.
Lis Wiehl Shares Proud Mom Moments With Son & Daughter: Who Is Present Husband?
It was on 23 June 2006, Lis married her second husband, Mickey Sherman who is a criminal defense attorney and a legal analyst. He represented Michael Skakel, a cousin of John F. Kennedy, in a murder trial.
The two had quite a few things in common as they were both legal television analysts and both had two children each prior from their first marriage. They lived a serene life in Westchester County in New York.
Unfortunately, Lis and her husband parted ways after six years of togetherness in 2012, and the story behind the separation remains undisclosed.
As a person, who is not so open about the details of her personal life, Lis doesn't feel the need to hold back her proud moments as a mother. In fact, she expresses those moments in words on her social media sites.


Prouder Than Ever: Lis talks about how her son is going to college and her daughter's feeling about being the only concentration in the family (Photo: Lis Wiehl's Facebook | 28 September 2011)
You Don't Want To Miss: Nate Berkus Married Bliss, Another Baby To Flaunt Along Husband & Daughter
While she often talks about her son and daughter, Lis doesn't feel the obligation to reveal their identity and thus, refrains from posting any of their pictures.
What matters is that she has managed the time for her son and daughter despite her heavy schedule and has made sure to be present in their lives.