Nate Berkus Married Bliss, Another Baby To Flaunt Along Husband & Daughter
When American interior designer Nate Berkus lost his other half to a tragic death, he never expected to find love again...After dating for almost a year, Nate got engaged to his husband...And their wedding was an emotional affair which left many in tears...the pair was showered with more joy with the arrival of their son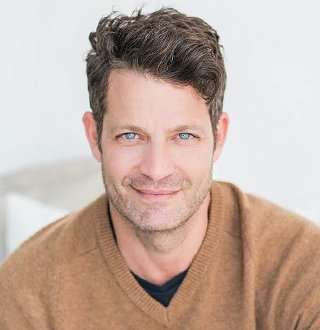 When American interior designer Nate Berkus lost his other half to a tragic death, he never expected to find love again. That is the reason why Nate's current status of happily married with husband and kids is nothing short of a fairytale--stuff made up of dreams!
The Minneapolis native is known for his frequent appearances as a guest on The Oprah Winfrey Show where he offers design advice to viewers and coordinated surprise makeovers for people's homes. He also runs a Chicago-based interior design firm, Nate Berkus Associates.
Magic In Designs: Nate Berkus transforms and designs a 319-square-foot condo feel less occupied on The Oprah Winfrey Show (Published on 26 January 2015)
You May Also Like: Parisa Fitz-Henley Married With Husband & No One Noticed! Are They Parents?
It was in 2005 when Nate started selling his merchandise throughout North America at Linens 'n Things.
Nate Berkus' Net Worth Overflows With Successful Career
Born on 17 September 1971, Nathan Jay Berkus grew up in a Jewish family in Minneapolis. He began working in design right after leaving high school while interning at Dominique Aurientis in Paris. Following his graduation from Lake Forest College in 1994 with degrees in Sociology and French, Nate founded the company, Nate Berkus Associates in 1995 in Chicago.
The 47-year-old designer was already a published author in 2005 with the release of his book, Home Rules: Transform the Place You Live into a Place You'll Love, that was a guide to home decoration and design.
He soon started to host the short-lived reality show, Oprah's Big Give in 2008 and debuted as the host of his own daily show, The Nate Berkus Show in September 2013 which lived till its second season. It wasn't long before his second book, The Things That Matter was published in October 2012 which became a New York Times Best Seller.
Read Also: Giselle Fernandez And Husband; Status With Daughter's Father – Strong Or Broken?
The same year Nate started collaborating with Target stores to launch his Target Home collection and introduced his own fabric collection in January 2013 at Calico Corners. His career has brought him to carry an estimated net worth of $18 million.  
Nate Berkus Found Perfect Husband; Emotional Wedding 
Nate faced a horrible tragedy and loss of his former long-term partner, Fernando Bengoechea who was swept to his death during the 2004 Indian Ocean tsunami when the pair was vacationing.
The fact that Nate got out safely while his partner didn't, was a huge boulder on his chest. And he would've never thought that someone would come into his life and carry the heaviness together with him.
He found love, again and he didn't run away from it. After dating for almost a year, Nate got engaged to his husband, Jeremiah Brent in April 2013. They soon walked down the aisles as wedding bells chimed for the hunky couple in May 2014.
And their wedding was an emotional affair which left many in tears, especially when Jeremiah honored Nate's deceased partner, Fernando.
Serene Married Life With Daughter & Baby Son 
Less than a year after getting married, Nate and his husband welcomed their daughter, Poppy Brent-Berkus in May 2015 via a surrogate.
Explore: "Gay Dad" Clay Aiken Raising Son, Where's He Now & Who Is Boyfriend?
It was a real blessing for the gay couple, and in March 2018 the pair was showered with more joy with the arrival of their son, Oskar Michael Brent-Berkus who was also born via a surrogate.

Married Goals With Husband: Nate posts a picture with his husband, daughter and baby son on Instagram on 13 October 2018 (Photo: Nate Berkus' Instagram)
Isn't the family adorable? Look at them, they look so happy, and God knows Nate and his husband are more than delighted to play the roles of fathers to two beautiful kids.
You Don't Want To Miss: Brenda Blackmon Biography: Married, Silent To Husband! Daughter, Weight loss, Salary
While you might think that Nate and his husband might be occupied with how to balance family time with daughter and son alongside their careers they are not really that worried. The couple actually has their own TV show, Nate & Jeremiah by Design and working together has made their bond even stronger.