Meet CNBC Jon Fortt Family With Wife! From Age To Parents & Salary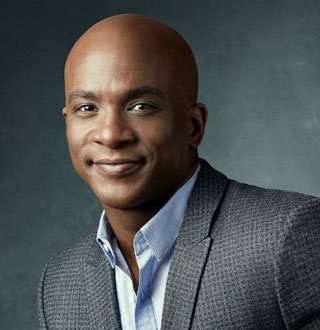 The New York-based business journalist specializes in many fortes of the media industry, including journalism, on-air commentary, cross-media publishing, technology, audio editing/podcasting, video streaming, photo/video editing, social media design/setup, and writing/editing. He is an on-air and online reporter for CNBC. He co-anchors CNBC "Squawk Alley"(M-F 11am-12pm ET) on weekdays broadcasting live from the New York Stock Exchange. He also show-hosts the Fortt Knox program on weekdays and tackles some of the most interesting business and economy issues.
As per his education, he graduated from DePauw University as a media fellow with a B.A. in English.
Know About Jon Fortt's Birthday & Height
According to one of his close friends, Drew Powell's twitter post, we got to know that his birthday is on 12th December. Likewise, as of Fortt tweet on 5 Jun 2016, he is 5 feet 7 inches tall.
Interesting: Lodge 49's Wyatt Russell Married & Separated With Wife; Now Dating Co-Star Girlfriend
Who Are John Fortt Parents? Is He Married?
Jon Fortt officially remains much silent about his personal life; no disclosure has yet been done about his wife and family though he has occasionally mentioned about being married for a long time. In 2015, on his Twitter, he disclosed that he had been married for 9 years.
As his fans know, Fortt is active on social media such as Twitter, Facebook, Instagram, and posts a lot about his two sons and father.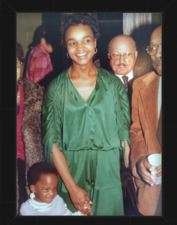 Family Memory: Jon Fortt with his mother Annette Fort in the earliest days (Photo:AnnetteFort.com)
Don't Miss: Jared Pobre Bio Reveals! From Age & Married Life With Wife Stacy Keibler To Massive Net Worth
He also has created a website called AnnetteFortt.com dedicated to his reputed artist mother, Annette Fortt.
This Is His Another Venture Except CNBC
Being successful does not always means to stick in the same profession. Much high profile personal explore their ways in many different areas. As such example, Jon Fortt is also of no exception. He is maintaining his CNBC programs, and at the same time, he owns Fortt Media LLC located at Montclair, New Jersey. The company owns the website AnnetteFortt.com. The site and its store sells, features and manages arts inspired or created by Jon Fortt's artist mother, Annette Fortt.
How Much Is Jon Fortt's Salary At CNBC?
Jon Fortt is one of the veterans at CNBC. He has been working for almost nine years for the network. He has marked his territory in the world of media with his excellent presentation and reporting skills.
He started his journey in CNBC as Technology correspondent from July 2010 until he established himself as a renowned co-anchor and show host. He came to CNBC from Fortune magazine, where he was a senior writer. And prior to Fortune, he was a senior editor at magazine Business 2.0 and was responsible for What Works section.
You May Like: Who Is Raymond Joseph Teller Married To? A Furtive Wife & Family Behind Work Or Gay?
According to reports, the CNBC's anchor's salary ranges between $604K - $683K annually. His estimated net worth is $5 million.
---