Frank Billingsley, Eye Giving Him Problems? Age, Family & Health Status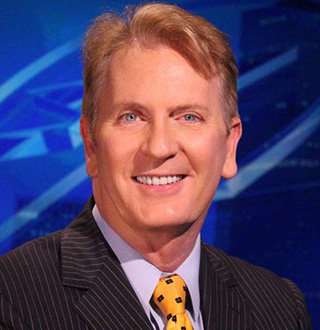 Covering weather reports for over three decades and named the 'Ultimate Weathercaster' by the Houston Chronicle — Frank Billingsley is most prolifically recognized as the chief meteorologist for KPRC2.
The veteran meteorologist is the recipient of Best Weathercaster awards from the Associated Press seven times, the Houston Press Club four times, the Houston Press newspaper four times, and the Dallas Press Club three times.
Frank Billingsley Was Raised In Adoptive Family
Born on 23 June 1960, Frank Billingsley, who has blue eyes, was raised in Alabama in the family of his adoptive parents.
He grew up hearing made-up stories about his biological parents from whom he inherited those blue eyes; that his mother was elegant and intelligent, and his father was an outstanding athlete.
You may also like: Chelsea Ambriz Bio Reveals! Age, Married, Husband, Family & More Facts
For almost half of his life, he was determined to find his biological parents. And through rigorous search, DNA tests, and explorations, he finally found his father and mother.
He included this long journey of finding his parents in his book Swabbed & Found: An Adopted Man's DNA Journey to Discover His Family Tree (2017).
Regarding his education, he graduated with an undergraduate degree in broadcast journalism from Washington and Lee University. He later attended Mississippi State University, earning the Certification on Broadcast Meteorology in 1989.
What is Frank Billingsley's Net Worth? 
He started off his professional career in 1986 by working at WLOX. Then after serving two years at WLOX, he started working at KTRK-TV in 1989 and has been calling Houston his home since then.
In 1995, he finally attained his career highlight when he joined KPRC 2 as a chief meteorologist. And since then, his career has bloomed continuously.
Between 2013-2014, he also served as a Weather Ecology Specialist at Ecology Communications Group Inc.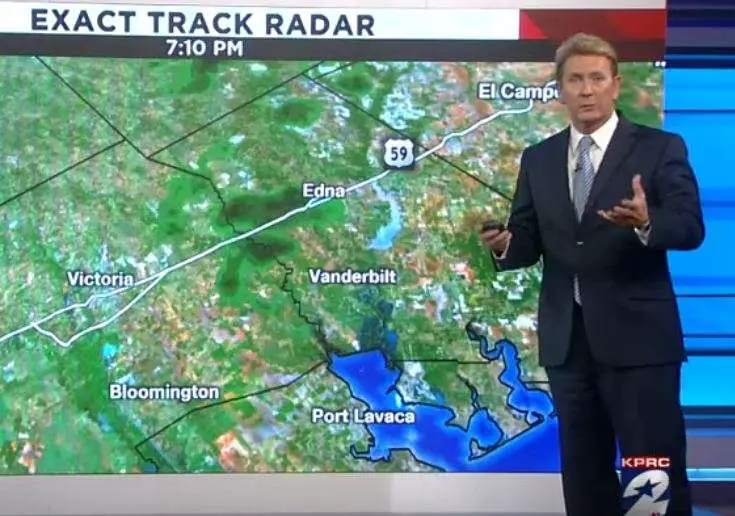 KPRC Meteorologist: Frank Billingsley forecasts weather reports on Hurricane Harvey (Photo: YouTube| 5 April 2018)
As a meteorologist for over three decades based in Houston, he is estimated to earn an average salary between $29,679 - $71,424. And with that amount of salary earned, it is of no surprise that he boasts a decent net worth for himself as well.
Find Out: Show Host Ben Aaron, Wife Ginger Salary & Net Worth; Who Earns More?
Frank Billingsley Stays Optimistic Over His Cancer Diagnosis
He was diagnosed with prostate cancer, which was publicly revealed in September 2018. But the veteran meteorologist didn't let the news shatter him. He is hopeful and optimistic about the recovery of his health.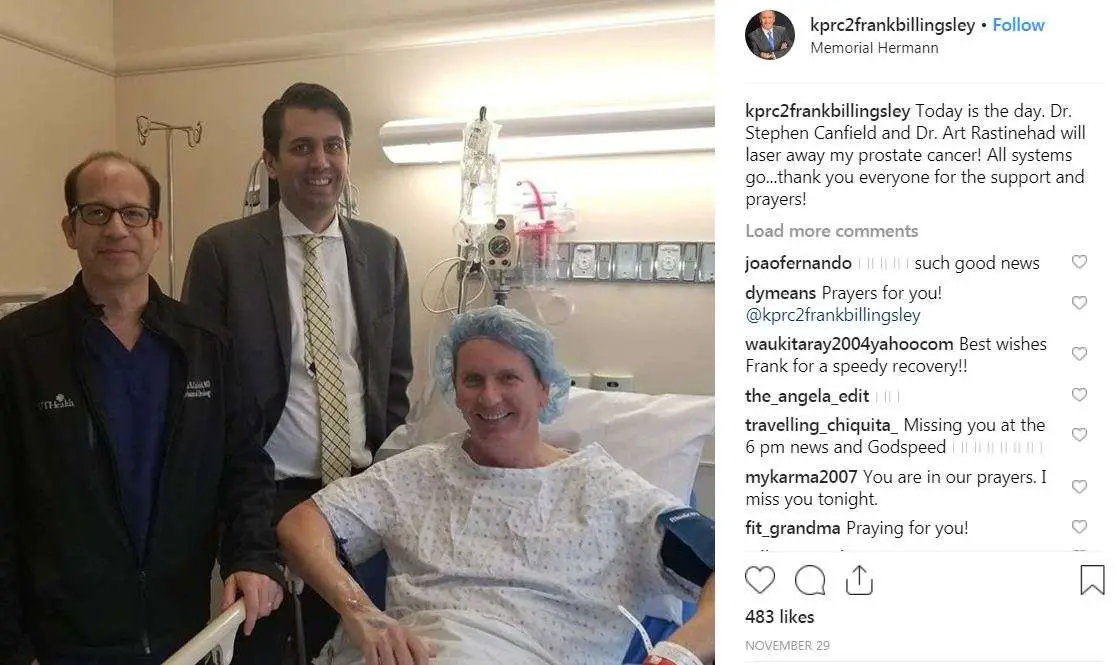 Health Update: Frank Billingsley shares a picture before his laser treatment for his prostate cancer diagnosis (Photo: Frank Billingsley's Instagram| 2018)
In a post on Facebook, he shared about the diagnosis to the people concerned over his health, stating that:
By sheer luck, my cancer has not spread. Early detection saves lives. Okay, no crying for me, just carry on and, seriously, get checked, okay? I'll keep you posted along this 'journey,'
With a more optimistic approach, he now helps in spreading health awareness about prostate cancer among his viewers.
Openly Gay Frank Billingsley Has a Husband
Moving onto his love life, he is a married man. He has been married to his husband, Kevin Gilliard (an HR specialist for Compucom Internet Solutions) since 2012, and definitely more to go ahead.
For Frank and his husband, the number 12 holds special meaning because the couple got married on 12/12/12.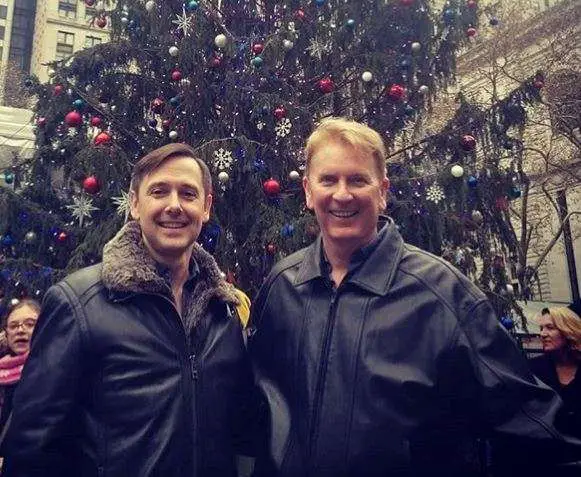 Frank Billingsley shares a picture with his husband Kevin on the festive month of December (Photo: Frank Billingsley's Instagram| 15 December 2018)
After 17 years of dating, the adorable couple tied the knot at a traditional wedding ceremony that took place in NYC. The gay couple is not only a family of two, but they share a family of three.
Similar: Fox 5 Mike Woods Age 50: From Gay Rumors To Cancer Survival & Net Worth
They have a son named Morgan (Kevin's child from a previous marriage), whom they raised together. And they also have a pet called Ocean, a white schnauzer.