Leo Suter's Secret Lifestyle Might Be the Reason behind His Gay Rumors
Leo Suter's onscreen kiss sent fans in a frenzy.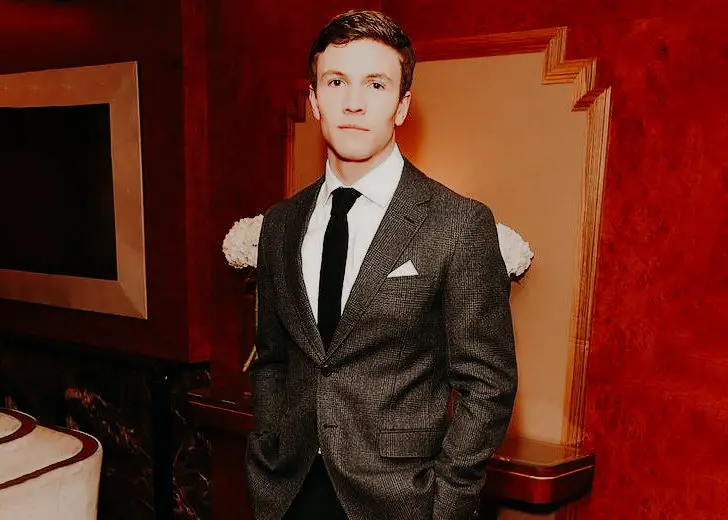 SPOILER WARNING: Plot details for Victoria follow
With a decade of professional acting experience to his name, most people will recognize Leo Suter from his role as Harald Sigurdsson in the Netflix series Vikings: Valhalla. He also embodied historical figure Edward Drummond in the British series Victoria.
Despite all the attention his talent has earned him worldwide, Suter stays away from the limelight.
The Victoria actor does not post much about his personal life on social media, but that does not deter fans from speculation.
Suter has never talked about his orientation or relationship status, but fans seem to think he is gay. 
Gay Rumors
Suter's role as Drummond is probably why fans seem to think he is gay. Drummond is the private secretary of Prime Minister Sir Robert Peel. He's an engaged man but ends up catching feelings for Alfred Paget, played by Jordan Waller. 
His strange new feelings are dangerous for his political career, but that does not stop him from exploring them.
In the second season, the two men finally share a kiss. The scene sent viewers into a frenzy. The kiss was a long time coming, and it definitely didn't disappoint. 
Fans took to Twitter to express their excitement. One fan wrote, "Alfred Paget and Edward Drummond FINALLY kissed!! Literally cheered my heart out and screamed, YES!!"
Another fan iterated he wanted a spinoff series about the two men's love life. 
Before the kiss, the two actors also had a skinny dipping scene in the series, and they sat down with Huffington Post to share their experiences. 
We just took our clothes off, two guys going for a swim, nothing to see here... But it was freezing cold.
However, there is no evidence that the two are dating in real life.
Suter's Other Works
Suter might have played a gay character and caused fans to assume his orientation, but he has also done a variety of other roles.
After Victoria, he was caught in a love triangle as Young Stringer in Jane Austen's glittering work, Sanditon. 
After Sanditon, he slipped into cravats and frock coats again to portray the role of an ex-East India Company soldier in Beecham House.
Suter seemed to have an affinity for period dramas before he changed it up with BBC Three's drama Clique and a guest appearance on the American cyber-themed TV show Intelligence. 
The actor has embodied many characters and is less focused on aiming for homogeneous roles. 
To experience this diversity at a young age is really useful. I'm exposed to different writing styles and storyline arcs that only help my development as a performer. It's a great experience for whatever comes next in my career.
It is safe to conclude that, as an actor, he just wants to take on as many varying roles as he can. Ergo his role as Edward Drummond does not define his relationship preferences or orientation. For all we know, he could have a wife.