'The Flash' Star Keiynan Lonsdale Came Out as Queer through an Instagram Post
Keiynan Lonsdale, 'The Flash' star, came out as queer through one of his Instagram posts and owned his sexuality with pride.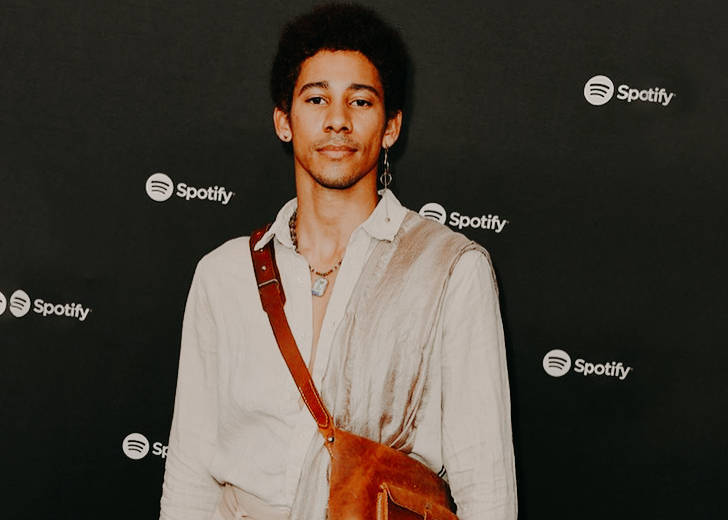 Keiynan Lonsdale, The Flash star, came out as queer through one of his Instagram posts and owned his sexuality with pride. 
The Nigerian-Australian actor, a dancer, and a songwriter is known for his significant roles in The Flash, Dance Academy, and Legends of Tomorrow. 
The Star's Candid Reveal
The open-minded young star took to Instagram to reveal his sexuality on May 13, 2017. He made the post by uploading a picture of himself, followed by a lengthy caption where he eloquently expressed his thoughts.
Unhesitantly, he described how he struggled to accept himself for his individuality and added, being on an exciting new path of self-acceptance and self-love. 
A couple years ago I was able to accept myself, & it saved my life, I gotta take the next step & actually embrace who I am, which is pretty exciting
Using His Star Power To Push The Narrative of Equality
It's motivating to see how most artists use their platform for voicing their thoughts and ideas towards social progress. The actor did not miss his opportunity to do so for the queer community by taking Bram's role, a gay character, in the movie Love, Simon. 
When asked in an interview what the movie represented for teen-queers, he replied it represented progress and representation. He also mentioned having got an opportunity to express his authentic self, as the character's backstory resembled his real-life experiences in many ways. 
Similarly, music forms a huge part of putting the queer community to the fore, clearly visible through his song Rainbow Dragon's expressive lyrics. 
His Romantic Relationship With Zak Frio
After he went public about his sexuality, he revealed he was dating model Zak Frio in 2018. Sharing a video with Zak on Instagram, he mentioned how proud he was to date him. 

Keiynan Lonsdale and Zak Frio posing together. (Source: Tumbral)
Here's wishing them years of togetherness and companionship.