Harvey Levin & Gay Partner Always Under Same Roof; Married At Age 68?
Just because he was gay, former American lawyer and entrepreneur had to live most of his life in the constant fear of the crackdown...In 2010, on the back of his success with TMZ, Harvey came out as gay...His partner is a former chiropractor and a longtime boyfriend...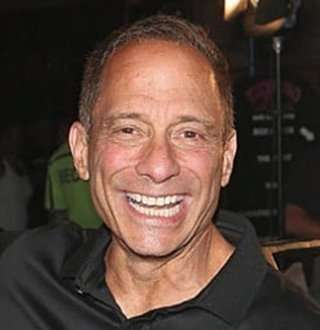 Just because he was gay, former American lawyer and entrepreneur had to live most of his life in the constant fear of the crackdown. Only when the political landscape significantly changed and he was in a position of coming out.
The California native is a multifaceted talent. He is the former attorney, an investigative journalist, a television host, and most importantly an entrepreneur, famous for founding the popular celebrity gossip site, TMZ. Recently, he has been hosting a new show OBJECTified in Fox News Channel.
OBJECTified: Watch Harvey Levin as the host of the FOX News' new show about celebrities (Published on 5 August 2018)
Harvey Levin probably one of the most versatile humans there are.
You Might Also Like:  Michelle Dockery Reveals Being Married To Late Boyfriend Turned Fiance! How?
Harvey Levin's Bio: Age, Height
Born on 2 September 1950, in LA California to a Jewish family, Harvey attended Grover Cleveland High School in Reseda, LA. After graduating from high school with honors, Harvey went on to the UC Santa Barbara and graduated with a BA in political science. He later graduated with a J.D. from the University of Chicago Law School.
Harvey is quite short, standing at the height of only 5' 7".
Harvey Levin Has Resume Long Enough To Fill Book
If we were to make Harvey Levin's resume, it will fill pages after pages with the only the list of his jobs he did.
After the law school, Harvey worked as an attorney for the state of California for almost 20 years. During that time he worked briefly for KNBC-TV and later joined the network and spent years on investigative journalism and legal counseling. His most notable work as a journalist was covering of the O.J. Simpson Murder Case.
Interesting: Dylan Bruce Married & Partner | Actor's Relationship, Not Where Expected
It was probably during that time that he started to be interested in celebrity news and gossip. He went on to create Celebrity Justice, and subsequently TMZ, a celebrity gossip website. The website broke many stories that led to its prominence in the celebrity news industry and thus brought Harvey to the fore of the showbiz.
Thanks to his wide-ranging works, he was cumulated a gigantic net worth of almost $ 15 million.
Did Not Come Out Until 60 Years Of Age, Was Scared Of Prosecution
In 2010, on the back of his success with TMZ, Harvey came out as gay. Hiding his sexuality till the age of 60 could not have been easy. But the situations were so dire at that time he couldn't come out.
And I believe, at the time, there was good cause for thinking I'd get fired. It got to a point where I was agoraphobic.  My biggest joy was just never having to leave my house.
The gay people were often times the recipient of the stick just for their biological wiring; they were shamed, discriminated, often times fired from the jobs without any reasons, and even physically assaulted.
Harvey Levin Has Partner, Are They Married?
It must be the fear of being shamed that Harvey kept the information about his partner to himself. However, now that he has come out as open, we do know a little about his partner. His partner, Andy Mauer is a former chiropractor and a longtime boyfriend of Harvey.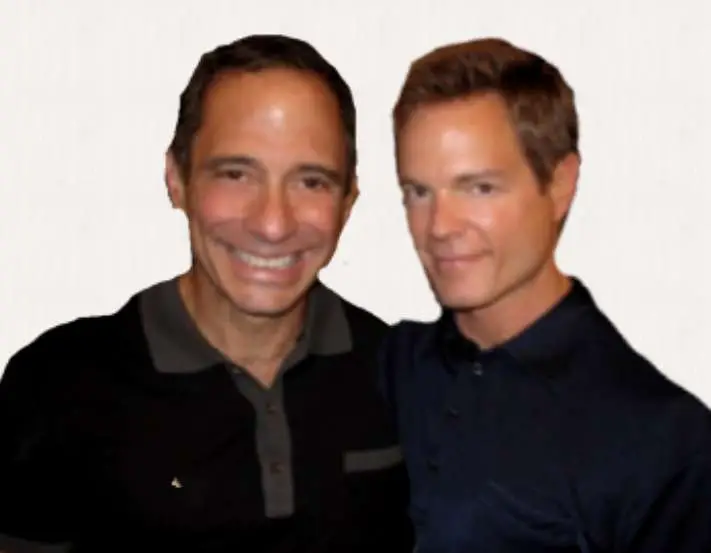 Romantic Partners: Harvey Levin and Andy Mauer, long-term boyfriends (Photo: Pinterest)
We don't really know when the two met, how long they have been dating, or if they are married. We only know that Harvey is very happy with his partner and that Andy left his job as a chiropractor to work in his boyfriend's company TMZ as the director of talent acquisition.
Keep On Reading: Kevin Spacey Emerge As Gay Following Sexual Assault; Married Status Now
Things have changed since Harvey's days of being scared, but the world isn't free of homophobia. And everytime someone comes out, it makes the world a better place for all gay people. What Harvey did, even it was a bit late, made the world better for people like him.