Where Is Eden Wood Now? The 'Toddlers & Tiaras' Star Is All Grown Up!
Eden Wood became a household name in the early 2010s after starring in TLC's smash hit reality show 'Toddlers and Tiaras.'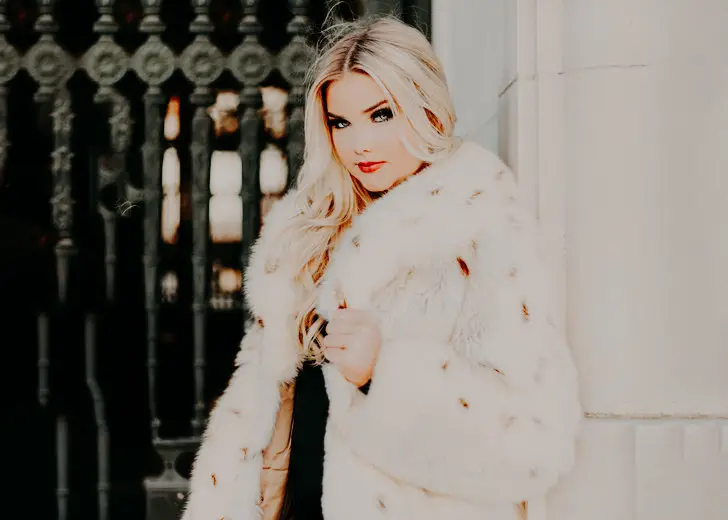 Eden Wood became an instant fan favorite when she initially featured on TLC's reality series Toddlers & Tiaras at the young age of four. Wood's blonde hair, cute smile, beautiful blue eyes, and exuberant personality charmed the judges every time she appeared on stage. 
Wood made her on-stage debut at just six months old, started pageantry at 14 months old, and was cast in a short film called The Angry Box by the age of three. She was indeed a talented child who won over 300 titles and talent awards before stealing the show in Toddlers and Tiaras.
The beauty queen recently returned to the spotlight in January 2021 when some of the former contestants of the TLC series featured in Toddlers & Tiaras: Where Are They Now?, and she's all grown up now. 
Eden Wood's Life after 'Toddlers & Tiaras'
Wood landed her own network show, Eden's World, when she left Toddlers and Tiaras. Although the show was a flop, she got her big break as an audition for the role of Darla Hood in Universal Entertainment's revival of The Little Rascals Save The Day! Wood scored the role of Darla Hood and moved to Los Angeles. 
She also has several film credits including Beauty Culture and Generation Wealth, Appearances Can Be Deceptive, Jimmy Paul: The Pug Tooth Fairy, and the short film Eight. The short movie was also selected for the prestigious New York Film Festival.
She has modeled for many designers such as Trico Field at New York Fashion Week for the following three years after the TLC show.
Where Is Eden Wood Now?
Born on February 18, 2005, Wood is now 16 years old and has projects under her belt. 
Aside from her film and television appearances, Wood is an honor student with a 4.0 GPA at her High School. She has been admitted into the National Beta Club and is a member of Future Business Leaders of America (FBLA) and Fellowship of Christian Athletes (FCA).
With her hard work and dedication, Wood has earned a Mathematics, Science, and English award, as well as the Outstanding Citizen Award, Honor Roll, the school talent show, and a band scholarship to Henderson State University Band Camp.
But that's not all. The TLC star is a Flyer with her Varsity Cheerleading Squad, plays drums in the band, and performs soprano in a choir. 
The 16-year-old also launched her new single titled 'Keep Dream'n' in February 2021, and she wrote it herself. Alden song made the music and the video was directed by Paradise Fun Factory. 
The teenager also has her own makeup line called Dream. She has an estimated net worth of $100000 and is a social media sensation with thousands of followers.  
What's Next for Eden Wood?
In a January 2021 interview with People, Wood revealed she wants to attend Harvard for her further education. 
She would like to continue pursuing music and acting, and most importantly, encourage young girls and boys around the world to shoot for the stars and never give up, no matter how great their ambitions might be or where they come from.
In another January 2021 interaction with ET, Woods mentioned she wants to have music on the radio, star in a huge movie, and focus on modeling. "If you wanna do something, then go for it, reach for the stars," she added.