A Look Back at Suzi Barrett Telling the Story of Disability Rights on 'Drunk History'
Suzi Barrett narrated how the first disability rights came to exist and received nothing but praises.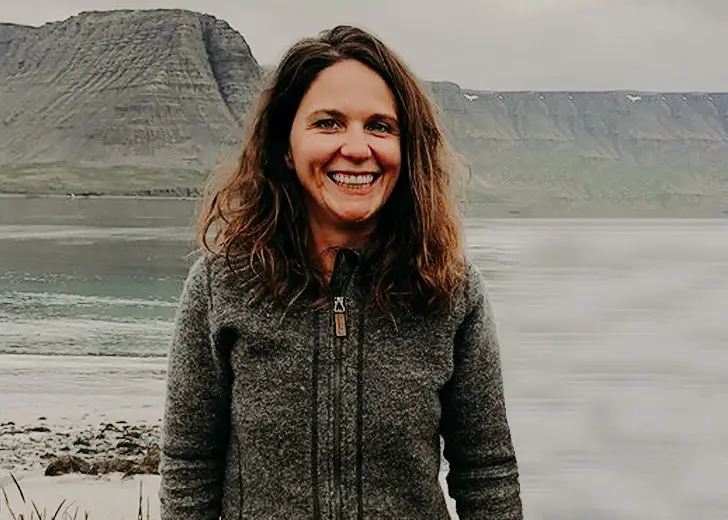 Comedy Central's Drunk History featured actors and comedians who narrated historically correct events as inebriated storytellers, and Suzi Barrett was one of them. 
Barrett appeared in over three episodes during the shows' six-year run. She narrated Lennon & Ono's deportation case, Sybil Ludington's story, and 504 sit-ins, among others. 
While all the episodes, with a twist of comedy, received acclamation, her narration of 504 sit-in or the origin on disability rights stood out for many, garnering her recognition and support. 
Barrett Earned Praises for Her Story
Barrett's narration of disability rights on Drunk History aired on February 20, 2018. The story chronicled how the first disability civil rights law came to exist. 
Before 1973, there was no right reserved for physically challenged people. That changed when Judy Heumann, a disability rights activist, paved the way. She raised her voice and gathered support from all over the country to secure human rights.
In her leadership, she pressurized the government to form section 504, but regulations to enforce the rule weren't extant until she and her collaborators organized a sit-in. 
Finally in 1977, after her team endured 28 days of non-violent demonstrations at the San Francisco office of the U.S. Department of Health, the government passed Section 504. The rule discouraged discrimination against people with disabilities. 
Barrett detailed the story of how Heumann and her friends persevered to bring about such a monumental change in the history of the U.S.
For her participation on the noble topic, the Just Roll With It actress and the show earned praises.
On February 20, 2018, Heumann herself took to Twitter to say that it was an honor to be a part of civil rights and be featured on Drunk History. 
The same day, civil rights activist Kristen Joiner shared the episode on her Twitter.
She then requested her followers to watch the show, commending that the episode was hilarious and enlightening. Joiner thanked Barrett for bringing the story to the public. 
Barrett also shared the installment through her tweets and received nothing but praises in the comment section. One Twitter user wrote that the episode was the reason he followed her. 
"Loved it Suzie, hope to see more of you!!!" another follower complimented. "It was awesome," a third fan gushed. 
Her Short Biography
Born on September 19, 1980, Barrett has marked her name in the entertainment industry as an actress and comedian. 
She had a brush with comedy from a young age. With dreams of becoming an actor, she became a class clown in middle school. By high school, she realized she was not a naturally talented actress but could make people laugh. 
She mixed her humor and acting and paved a path into the industry — extracting inspiration from comic artists like Rebecca Drysdale and Bill Hicks. 
At 40, Barrett has donned the hats of an actor, writer, and improviser and boasts over 25 acting credits. Some of her notable TV projects include Just Roll with It and Kirby Buckets. 
As for her personal life, she is in a relationship with Jenn Roman.