Boston Russell's Disability Rumors Swirled the Media Alongside Rumors of Sibling Rivalry; But Were the Rumors True?
Boston Russell's absence from much of the media's spotlight was the very thing that led to his disability rumors.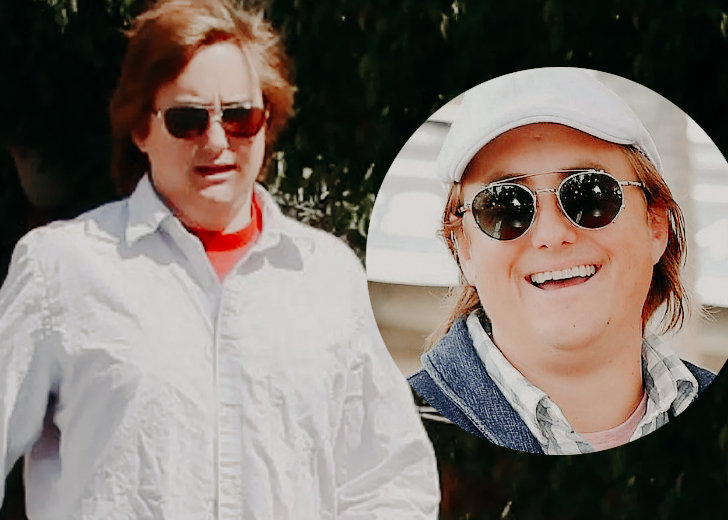 Celebrity star kid Boston Russell has always been a talking point in the media, thanks to his ever so famous parents, legendary actor Kurt Russell and singer/actress Season Hubley. 
Despite being the child of celebrity parents, Boston has stayed off the media's radar. His absence from much of the media's spotlight was the very thing that led to his disability rumors. But that was all just hogwash, as neither the prodigal son nor his parents officially addressed them.
Boston Russell's Disability Rumors
As per some reports, there were speculations that Boston suffered a disability as a child that took a long time to recover from. Even though the real reason behind the disability rumors is unknown, it is believed that his mom, Hubley, took a long break from her acting career to support Boston and take care of him.
His low-key appearance also added fuel to the fire. However, he and his family have never revealed any details about his health-related problems or followed up on the claim, for that matter.

A picture of Boston Russell. (Source: Facebook)
That being said, the 41-year old seems to be physically fit and healthy as of now. 
Kurt Russell Never Forced His Children to Follow in His Footsteps
In 1996, Boston was involved in one of his father's projects, Executive Decision — not as an actor but behind the scenes as a production assistant. Besides Boston, Kurt's other son, Wyatt Russell (his son with Goldie Hawn), is a notable actor who has played in several low budgets, albeit critically acclaimed movies. 
But Kurt admits that he never forced his children to follow in his footsteps, and instead, he let them choose their own path.
Ironically, Boston is the only one among all of Kurt's children to not be in the film business. Kate and Oliver Hudson, Kurt's stepkids with Goldie Hawn, are notable actors. Kurt's youngest, Wyatt, is the most recent one to join the foray.
Boston Has a Good Relationship with Siblings
Kurt and Hawn never officiated their relationship despite being together since 1983. 
Boston seems to have an extraordinary relationship with Hawn, too. During the 2020 quarantine, the two were seen taking a stroll around the city.

Boston Russell with actress Goldie Hawn. (Photo: Closer Weekly)
Actress Hawn also shared a family video in August 2020, enjoying the lockdown days together. 
Apart from his relationship with Hawn, Boston also shares a good connection with his siblings. But it was not always like that. In a Sibling Revelry podcast with Kate and Oliver, Kate revealed that she was pretty confused with her mom's relationship with Kurt and also talked about having Boston as his brother. 
I remember the first time I ever saw Boston...It was like 'My mom is obviously madly in love with this guy (Kurt),' and for me at the time it's like 'Is this going to be my dad?' and I was meeting his son which meant. Does this mean this is my brother? 
While Kate was confused initially, Oliver, on the other hand, recalled his experience being exactly the opposite. 
I was like floating in space somewhere, I had none of these feelings.
With time, Boston has come a long way and shares a strong bond with all his siblings.