Who Is Steph McGovern's Partner? Gay Rumors & Pregnancy Rumors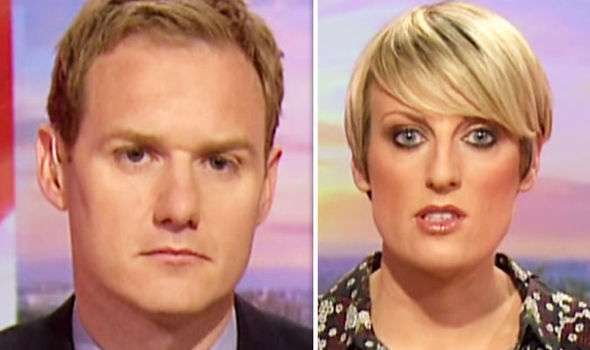 Quick Information
Date of Birth

May 13, 1982

Age

41 Years, 4 Months

Nationality British
Birth Place

Middlesbrough, England

Profession

Journalist

Relationship Status

Single

Salary

Not Disclosed

Net Worth

Not Disclosed

Ethnicity/Race

White

Father

Eamonn McGovern

College

Macmillan Academy

Height/ How Tall?

5 Feet 8.5 Inches
Steph McGovern was enjoying a regular day at the office. It was when she got home her regular day became a day to be remembered. She was greeted with tweets from her viewers congratulating her for being pregnant and apparently for her new partner.
Originally from Middlesbrough, McGovern was born on May 31, 1982. The British journalist is an award-winning broadcaster working for BBC for over 15 years. In July 2018, she replaced her co-worker Dan Walker as the main presenter on BBC's morning television program Breakfast. She also joined the presenting team on BBC One's Watchdog.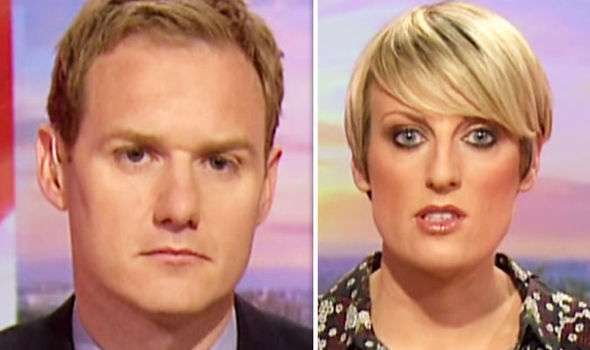 Steph McGovern replaces BBC's Dan Walker as 'Breakfast' presenter on July 16, 2018
McGovern's first taste of BBC life came when she was 19 when she made a guest appearance on a program about women in science. She had just won the title of Young Engineer for Britain, having saved money for Black & Decker's on a design she created for their Leaf Hog product.
Steph McGovern Bio: BBC Career 
Following her BBC appearance at the age of 19, McGovern gained work experience from BBC's Tomorrow's World, a long-running television series on new developments in science and technology. Not long after, she made it onto the payroll as a part-time researcher while studying at University College London.
After graduating, she got promoted as the lead producer on Today Programme on BBC Radio 4. She covered financial news and interviewed top business leaders. She also contributed to some foreign projects, including a stint in Chicago covering the trial of British media tycoon Conrad Black, and also produced a series from Brazil investigating the biofuels industry.
Two years later, she became a producer for the then-BBC economics editor, Evan Davis. She was also the lead producer of business news for the BBC's main news bulletins, collaborating with the then business editor, Robert Peston, for three years.
As of 2019, McGovern is the main presenter of two new shows: primetime BBC One program called Shop Well For Less and children's TV show CBCC's Pocket Money Pitch. 
You May Also Like: Rageh Omaar Bio: From Wedding With Wife To Height And Career At BBC
Steph McGovern And Alex Jones Teaching How To Shop
McGovern, aside from her Breakfast show, was also busy with BBC One's series, Shop Well For Less—a show centered on teaching families the perks of buying. 
The series mainly focuses on helping families all around the UK prioritize what to buy and what not to buy so as to become clever shoppers. A spokesman for the show described the show as: 
This fun, surprising and practical series teaches us all the tricks of the trade we need to shop well for less.
The show is on its third season and currently airs on BBC One, and has seen a huge number of success stories.
The Ingrams family, which welcomed two sets of twins in a span of four years, were struggling financially, and that was when they called out McGovern and Jones. After counseling the family on the dos and don'ts of shopping, the family has managed to save a whopping 7000 pounds in a year.
Apart from her BBC job, McGovern acted as an emcee for the Wolverhampton Business Meet 2018—an 11-day long business program focused on how the city benefitted from the Fosun Enterprises funding of the Wolverhampton Wanderers.
Steph McGovern's Contributions To Education & LGBT Community
McGovern contributes to community projects, including the BBC Outreach and BBC School Report. She also mentors young people in Teesside and regularly provides workshops for school children around North East Britain. She is also a former champion in Irish dancing and often coaches dancers in international competitions.
She also supports the LGBT community. She has been very vocal about her allyship. 
In 2014, McGovern attended a fundraiser for Manchester Pride Parade. She tweeted a picture of that night on her Twitter account, which helped aware people of the fundraiser. 
Manchester Pride is a charity organization that celebrates lesbian, gay, bisexual & transgender life in Manchester.  
Steph McGovern's Views On Gender Pay Gap
Mcgovern has always been vocal about what she believed in. In 2018, during the wake of the gender pay gap row engulfing BBC, she spoke about the gender pay gap, relating to her own experience, with The Sunday Times.
She revealed that her salary had just been renegotiated into six figures only after the corporation's row had gone public. She also claimed that a manager once told her she was "too common" to present the news. She said:
It's not as simple as a gender issue, it's partly down to class. There are a lot of women who do a similar job to me who are paid a hell of a lot more who are a lot posher than me...What the BBC doesn't do enough of is thinking about getting people from more working-class backgrounds. It's just posh.
However, she didn't reveal anyone while using the term "posh," but The Sunday Times reported that seven of nine women in the news category who earned more than £150,000 were privately educated. 
McGovern also stated that due to her having a northern accent, she received disparaging remarks from the viewers of the show. Not just remarks, but she also claims that she received tweets, letters, and emails calling her out for having a strong northern accent.
But despite all that, she refuses to bow down to hatred and continues to do what she loves with her head held high.
Is Steph McGovern Married? Perhaps a Boyfriend Or Lesbian/Gay Partner?
Her stance on the gender pay gap wasn't the only controversial headline McGovern made in 2018. A month before her gender pay gap interview, McGovern faced an awkward situation when viewers congratulated her for her allegedly bulging stomach when she made an appearance on BBC Breakfast.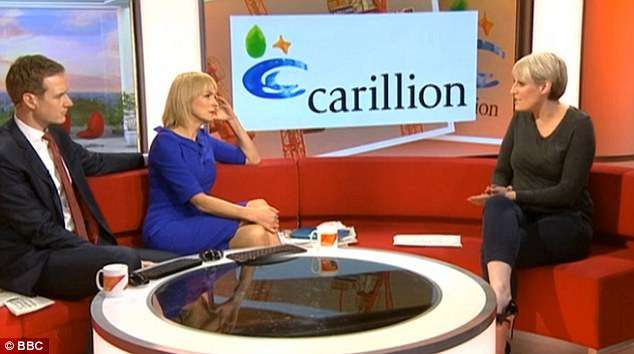 Steph McGovern (far right with short hair) appears on 'BBC Breakfast', after which she started receiving tweets from viewers congratulating her (January 2018)
Netizens started congratulating her on getting pregnant. Within minutes of the first post on social media about the incident, people began to speculate about not just her pregnancy but also her relationship and her dating life, along with her sexual preference.
At one point, she was the center for quite a few gay/lesbian rumors. Some even speculated that she might be even married.
But fellow humans, just because you get a hairstyle similar to Ellen DeGeneres, doesn't make you a lesbian. One is gay because of who they are; appearance doesn't have anything to do with it. 
See More: Inside Andy Lassner's Witty Family With Wife; The Ellen Show Producer Bio Reflects
That being said, the McGovern did respond to the pregnancy talks, with a hilarious response,
I am not with child, I am with pot belly...I'd definitely be in the wrong job if I got offended by comments like that. Even my own auntie asked me once if I was pregnant after seeing me on the telly - that's just life on camera.
She was quick to dismiss the pregnancy rumors, but she did not speak out about her relationship status. Whether or not McGovern is in a relationship and questions about her sexuality can only be answered by McGovern herself.