Samantha Armytage Finally Found Partner Amid Dating Rumor - Married Dilemma!
She had been single since she split with hotelier partner Peter De Angelis in 2012...Despite being the main target in the air of dating rumors, Armytage actually doesn't have much to talk about her love life...There are rumors of her salary being $500,000...The eldest sister in the family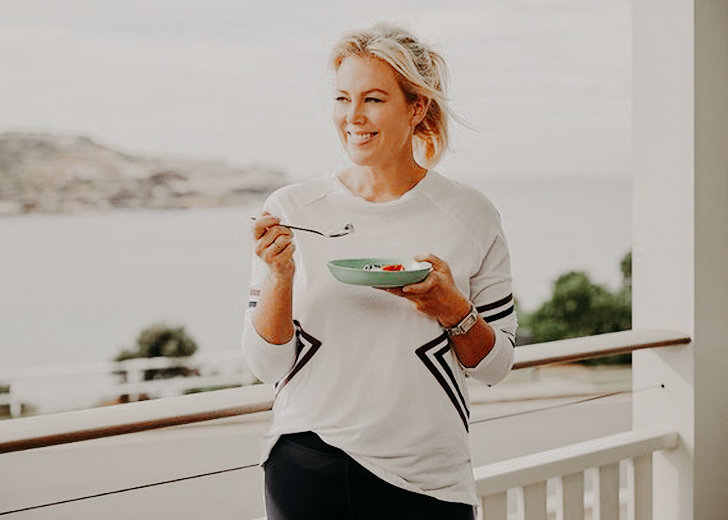 Quick Information
Date of Birth

Sep 04, 1976

Age

47 Years, 0 Months

Nationality Australian
Birth Place

New South Wales, Australia

Profession

Television Presenter
The co-host of Sunrise, Samantha Armytage always had a knack for being the center of rumors when it came to dating and relationships. Whenever seen with any host or star, she was instantly paired with them adding on some futile rumors.
The fill-in presenter of Today Tonight is more popularly known for her role as the host of Sunrise, an Australian breakfast program. She hosts the series alongside fellow presenter David Koch.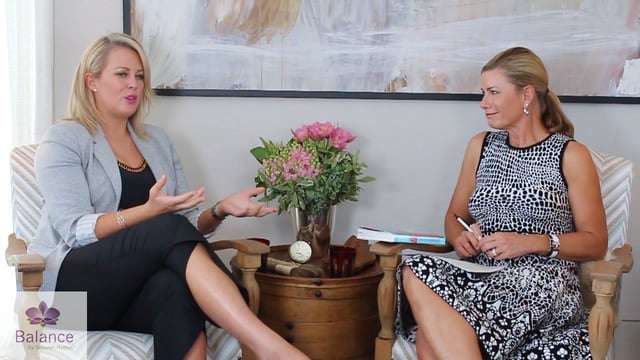 Samantha's interview on Balance: Samantha talks about body image with Deborah Hutton on May 8, 2016 (Photo: Balance By Deborah Hutton)
Despite being one of the most known faces and one of the best Tv presenters in Australia, Samantha is a regular victim of online abuse, mainly centered on body shaming. 
Interesting: CBS' Jane Pauley Career Details: Net Worth Of The Sunday Morning TV Show Host
Samantha Armytage's Bio: Descendent Of First Aussie Settler George Armytage
Born on 4th September 1976, Armytage is a direct descendant of George Armytage, a farmer, and pastoralist, builder of The Hermitage in Geelong, Victoria (Australia). The 41-year-old co-host was raised in the historic grounds called 'Bolero Station' in New South Wales.
She went to Kincoppal Rose Bay in Sydney and further pursued GAP in a school in the UK in 1995. She completed her graduation in Broadcast Journalism at Charles Sturt University at Bathurst. Armytage favors her free time playing different sports like tennis, golf, and skiing.
She started her career at WIN Television in Canberra in 1999 as a news reporter and presenter in Canberra.
She joined Sky News Australia after a couple of years. It was in June 2007 that she was appointed co-host of Weekend Sunrise and started co-hosting Sunrise in August 2013.
She is also the author of the book 'Shine: Making the Most of Life without Losing Yourself'. 
Samantha Armytage's Net worth and Salary
The Aussie presenter belongs to the Armytage family, one of the wealthiest families in Australia. Her family has a huge net worth and boasts posh properties around the whole nation. 
However, it's not that she has been feeding off the family spoon. Samantha has been reported to be earning a hefty salary of  $500,000 but she hasn't much talked about how much she makes. She did mention in The Daily Telegraph that her counterpart Koch earned more in salary than her but that didn't bother her.
Her net worth is still under review but there are chances that she might have made millions to date. 
Read Also: Host Claire Robinson Married Life Revealed! Husband & Romance Stretching With Age
Samantha Showers Her Family With Sumptuous Surprises!
There is no doubt that Armytage loves her family and likes to post frequent pictures on Instagram showing her adoration for them. To add to that, she even took her mother and father with Sunrise that was traveling to Fiji for the special Mother's Day broadcast.
The television personality also treated her mother to an early Mother's gift by introducing her to landscape designer, Paul Bangay. She posted a picture with the leading landscape designer and her mother with the caption, 'If I could wrap garden guru Paul Bangay up in a bow and give him to my mum, I would.'
Trip with Family: Samantha with her mother and father in Fiji on May 6, 2016 (Photo: Samantha Armytage's Instagram)
More than this, she loves to boast about her father who received a medal for 43 years of long service with the Rural Fire Service in 2015. Armytage even posted a picture on Instagram with her father holding the medal and stated how proud she was.
Despite being the busy co-host, she has miraculously managed to give her time to her family and often visits them to their property.
The eldest sister in the family also keeps posting adorable pictures of her younger brother and sister on Instagram, reminding that she always puts her family first.
Popular: Who Is Amy Goodman Married To? Husband, Family, Net Worth - Personal Life
Samantha Armytage's Detest for Daily Mail
In June 2018, Samantha posted a screenshot on Instagram that showed the headline of a Daily Mail article mentioning her name. The headline was quite misleading when it stated Samantha's "words" about getting bored of the media mocking US President Donald Trump.
Samantha wasted no time to let her followers know that she had said nothing of that sort of thing and that Daily Mail was using her name and picture to attract people on their website. 
The article had lots of quotes that apparently came out of Samantha's mouth, including an argument about the world being a better place if the citizens took more proactive approaches to criticize the leaders.
Samantha openly showed her disdain for Daily Mail on her Instagram and suggested her followers click out of the website. adding that it was the worst information delivering platform.
Samantha's Dating History Contains Shaun White And Michael Usher
Despite being the main target in the air of dating rumors, Armytage actually doesn't have much to talk about her love life. She had been single since she split with hotelier partner  Peter De Angelis in 2012. There were sparks of rumors of her dating reporter Shaun White when she had some quite intimate pictures of the two on Instagram.
.
Cuddling is for everyone: Sam and Shaun are all cuddly on December 5, 2016 (Photo: Samantha Armytage's Instagram)
But she soon denied the almost believable tittle-tattle by stating that he was just the show's reporter and friend.
There was, however a short-lived relationship Michael Usher, the presenter of Seven News Sydney for the second time in June 2017. But they ended their romance as there were no apparent 'sparks' anymore.
Armytage also spilled on her 'perfect guy' on an interview with Jonathan Moran of Nova National Radio on 6 July 2017, revealing that she needed someone away from her industry and said:
For years and years I have talked about it and I've known that my country roots are important to me but nowadays I've realised that I really need it for my sanity I guess, to get back to the country and get my hands in the dirt and be in nature. It is really important (to me)
She then added of her potential partner, 'I think someone who can appreciate all of that.'
See Also: Openly Gay/Lesbian Tammy Bruce Of Fox News Reveals Onetime Girlfriend
Is She Married Or Single In 2018?
Now, you might think that after talking about the 'right guy' there might be some possibility of her dating someone.
Well, she was asked if she was dating anyone in an interview with Who magazine on 13 June 2018 to which she replied,
'If I was, you would be the first to know. There are good things happening… I don't talk about anyone before I'm 100 percent sure, because you have got to keep some things private.'
This makes it sure that we won't be seeing Sam Armytage blabbering about her love life soon, let alone see her getting married.