Comedian Richard Ayoade's Immigrant Parents Help Him Stay Grounded
Ayoade's parents' have helped him stay connected to his roots.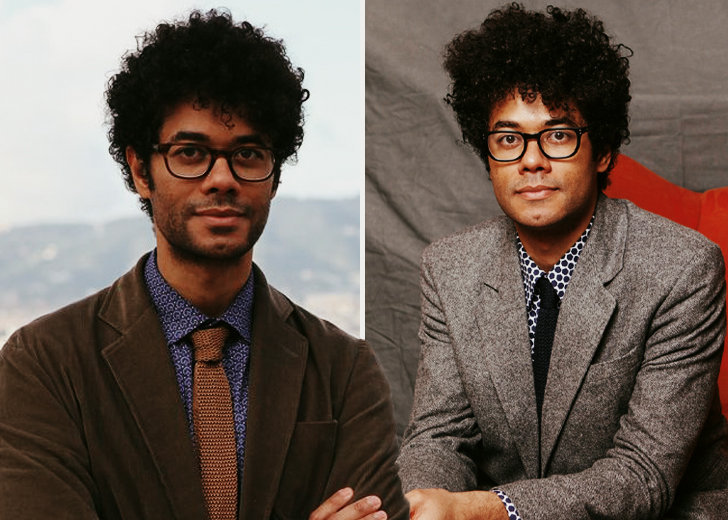 Richard Ayoade became a household name in British comedy after starring as an awkward IT technician in the hit sitcom The IT Crowd. 
While his exploits as an actor and also director, author, and host have worked well, he makes sure his success isn't blanketed with smugness. He prefers to stay grounded.  
Ayoade's Parents' Ethnicity 
Ayoade's parents helped him to stay humble and grateful. They did so by gifting him a mixed heritage.
Both his parents were immigrants who moved to England. His father Layide Ade Laditi migrated from Nigeria, and his mother Dagny Amalie came from Norway. They met in London and settled down as a couple in Ipswich, Suffolk, where Ayoade spent most of his childhood and teenage years.
His parents' origin was unquestionably the most foreign thing he grew up with. And because his parents could never pursue education, they encouraged Ayoade to further his education and stand on his feet. 
In 2011, he told The Guardian how his parents could never study. 
My parents didn't go to university and weren't brought up in England. They hadn't heard of any other universities other than Cambridge or Oxford. It was just through a kind of ignorance that I somehow managed to get in.
Doing what his parents couldn't, he graduated in law from Cambridge University and started his professional ventures. And while he has earned quite a reputation from his career, he remembers to stay humble, a trait he learned from his Ipswich heritage. 
In another interview with Guardian in 2019, he shared he was proud to be an Ipswichian. Growing up in the slow-paced lifestyle of the town, he had learned that excessive pride in oneself about his success, be it of any magnitude, was inappropriate. 
He Is Mr. Modest Of the Industry  
Robert has a fine-looking personality with a charming demeanor, witty remarks, and a height of over 6 feet. Add the fact that he is a Cambridge law graduate with a career in Hollywood, Ayoade is as good as it gets, but he would probably not agree with that.
He is known throughout the industry as being surprisingly humble, which he attributes to his upbringing. Talking about his down-to-earth persona, Ayoade, in an interview with The Guardian, said, "My own humanity keeps me grounded. Friends keep me grounded."
He downplays his successes often, which has created a very respectable perception of him in the industry. Journalist Alexis Petridis calls him "Mr. Modest" — a fitting title for his personality.
He Has a Law Degree from Cambridge
Ayoade got accepted into one of the most prestigious law programs in the entire world: Cambridge law. While the ace comedian claims he wasn't doing well in law in an interview with The Irish Times, it could just be out of modesty.
Regardless of his academic background, he chose a unique career path. Having said that, Cambridge did play a part in Ayoade's future prospects because he developed a knack for comedy and acting. He joined the famous Footlights club for drama on campus, where his theatrical interests rose. 
The Cambridge Footlights is Britain's most illustrious student comedy society, which has many famous alumni such as Stephen Fry, Emma Thompson, Rowan Atkinson, and Hugh Laurie.