Kountry Wayne's Comedy Sketches Are Centered on His Ten Kids And His Baby Mamas
Kountry Wayne is a stand-up comedian who got his big break on Facebook after one of his videos went viral in 2014. The comedian crafts sharp routines derived from his experiences as a father of ten kids.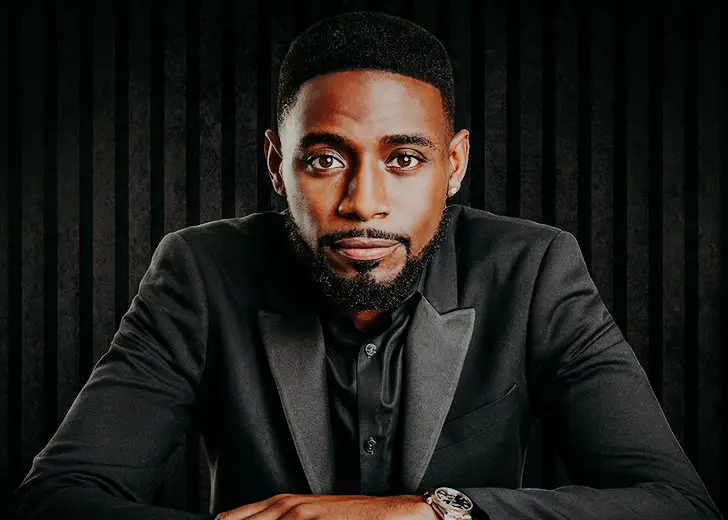 Colley Wayne, who goes by the stage name Kountry Wayne, is a stand-up comedian who derives his comedy from everyday life.
Being a father of ten kids, he is never short of content for his gigs, as he prepares his script around his children and the baby mamas very often.
With his day-to-day funny sketches and comedy stand-up gigs, this charismatic father has gained over four million followers on his Facebook and Instagram combined.
Wayne's Comedy Is about His Baby Mamas and Kids
Most of Wayne's comic material comes from his everyday life. He creates cutting-edge content that is simultaneously family-friendly.
Being a father to ten kids has to have its perks, and for Wayne, the content they provide to flesh out his routines is one such bonus. The comedian's sketches revolve around his personal life and his baby mamas.
They range from him sharing funny experiences from the time he had to do odd jobs to provide for his family to his currently dating a woman - Rolonda Rochelle.
His ex-girlfriend Jessica Moore can also be seen in many of his recent sketches, as the two seem to have a friendly bond even after their fallout.
Details: Father to 10 Kids From His Relationship With 5+ Baby Mamas
As mentioned above, Wayne, who is 33-year-old is a father of 10 kids — and he gave birth to his children from his relationship with at least 5 [revealed] women.
Speaking with DJsmallz Eyes in July 2017 - when he had 8 kids only - the comedian revealed that he had his first child in 12th grade at the age of 17. A year later, he gave birth to his second child, and by 19, he had three kids. Following that, in a few years, he was the father to all those kids.
He further revealed that those 8 kids were from his 5 different relationships with 5 baby mothers.
The comedian also stated that he maintained good relationships with his baby mamas, but he did not reveal their identities.
But now, in 2021, he is the father to two more kids whose mothers are yet to be disclosed.
Amongst his many relationships, Wayne married his girlfriend, Gena Coller, in 2017, a mother to his one daughter. However, the pair separated in 2019.
The Kids Were His Motivation
The stand-up comedian has a very optimistic outlook on life and expressed how grateful he was for his kids as they are his motivation to reach higher goals.
The internet star added that his baby mamas did not have enough money, and he had to hustle to earn and provide for them, which was one of his primary motivating factors.
Talking about career and finance, he opened up during an interview with The Breakfast Club radio show and told how he pursued a career in music but soon realized that comedy was his true calling. The reason behind this cognizance was because the music wasn't making him money, and he couldn't afford to fool around with the responsibilities of ten kids on his shoulders.
When the interviewer asked him about his first stand-up comedy gig and his struggles, he mentioned he got paid $3500 for his first show.
Years later, now, Wayne manages a luxurious lifestyle and spends quality time with his kids and his baby mamas with his earned net worth. That being said, he has not revealed exact figures of his net worth so far.