Openly Gay Rex Lee Getting Married In Australia? 'Young & Hungry' Star Talks
American Actor, Rex Lee, an openly gay man, had always been vocal about his desire to have somebody in his life...He is known for expressing his desire to get married...Rex Lee enjoys the net worth of $4 million...Rex Lee, age 49, grew up in Massachusetts and California...He shared that because of his distant relationship with his family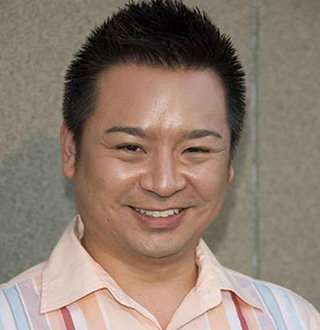 American Actor, Rex Lee, an openly gay man, had always been vocal about his desire to have somebody in his life. Not just that, he had also talked on various occasions about getting married. 
The Warren, Ohio-native is known for his roles in the TV series, Entourage, and Young & Hungry.
The Real Day Time: Actor Rex Lee shares the unconventional way he landed his role as Lloyd on HBO's Entourage (Published on 3 February 2016)
Rex was nominated three times in a row for Screen Actors Guild Awards in the category of Outstanding Performance by an Ensemble in a Comedy Series in the years, 2006, 2007, and 2008 all for Entourage.
Discover: Michael Joseph Jackson Jr. Bio Reveals Uncovered Stories: From Family, Net Worth To Hottie Girlfriend Now
Rex Lee's Net Worth & Career: Entourage, Young & Hungry, Suburgatory
Rex Lee enjoys the net worth of $4 million from his splendid career as an actor.
Before his prominence in the show, Entourage, he was performing in the Children's Theater Company and the Imagination Company. He cast directed the TV movie, The Cure for a Diseased Life. Apart from that, he has also starred on several TV shows such as Twins and What About Brian.
In 2005, he joined the cast of Entourage where he played the role of a gay assistant named Llyod Lee. He won the award for Outstanding Supporting Actor, Television at the AZN Asian Excellence Awards in 2007 and 2008.
Moreover, he also featured on Fox's Hell's Kitchen during Season 11 where he sat at the VIP table in the blue kitchen during one of the show's competitive dinner services. He was also a regular cast in the first two seasons of the ABC sitcom Suburgatory, playing a gay character named Mr. Wolfe. 
From 25 June 2014 to 25 June 2018, he stared as Elliot Park on an American sitcom called Young & Hungry.
Rex Lee's Short Bio: Family, Age, Acting
Born on 7 January 1969, in Warren, Ohio, Rex Lee, age 49, grew up in Massachusetts and California. He had a complicated relationship with his parents, who were immigrants from Korea. His mother was a strict Christian who always judged him whereas his father was always distant from him. Because he didn't get enough support and time from his parents, he never felt loved.
In 1990, Lee graduated from the Oberlin Conservatory of Music. However, defying his parents who wanted him to become a professional pianist, he chose to follow his passion, acting.
Find Out About: Maya Henry & Liam Payne Are Dating! Brit Singer's New Boo After Cheryl
Rex Lee Comes Out As Gay At Age 22
In 2005, Lee came out publicly as gay at the age of 22, when he was starring in American comedy series Entourage. While the news was well-received by others, it strained the already broken relationship between him and his parents.
However, coming out as a gay he revealed in an interview that he felt free from the burden of hiding his sexuality. Although his relationship with his parents may be twisted, he is a loving son who keeps cherishing his parents like wishing them on their milestones.
A few years after his gay revelation he sat down with GAYSTARNEWS on 18 January 2012 as he said,
'Somebody a long time ago said the whole point of coming out is once everybody is out, then straight America has no choice but to see that their brothers and uncles and cousins and friends are all represented in the gay community. That's the moment when people are going to say, 'I don't have it in my heart to hate people that I'm already close to.''
He is very proud that he was able to set a precedent by coming out as a gay, which has been since followed by many other actors including Neil Patrick Harris, Jesse Tyler Ferguson, and Ricky Martin.
Rex Lee In 2017: 'Let's Get Married In Australia'
On 14 November 2017, in Australia, the LGBTQ community won their quest as the government said yes to same-sex marriage. It was a landmark day for the gay communities, and the decision was celebrated by millions of LGBTQ population and their supporters all over the globe.
As one of the renowned gay actors, Rex also joined the celebrations. He posted a picture with an LGBTQ Australian flag on his Twitter account, with the captions, "Let's get married in Australia!"
See More: Holly Allen Age, 33, Splits With On & Off Boyfriend Luke Pell; Rekindled Romance Ends
Who is Rex Lee's Boyfriend in 2018?
In an interview with Advocate on 17 April 2013, Rex revealed that he had been single. He shared that because of his distant relationship with his family, he never felt loved--which is why he wanted to find someone special. 
Additionally, he also shared that he had been going to therapy where he was learning how to love himself first before he could start loving others.
Despite expressing his desire to get married he acknowledges that finding a right partner is a tough ask. He further added while speaking to Newnownext that the world had become a vile place with people only looking for benefits and true love was hard to find. 
Having said that, Rex hasn't made any headlines regarding his dating life. As of 2018, he's reportedly single.