Regina Lasko's Bio With Age, Husband, Son & Net Worth Details
Media personality Regina Lasko has a son.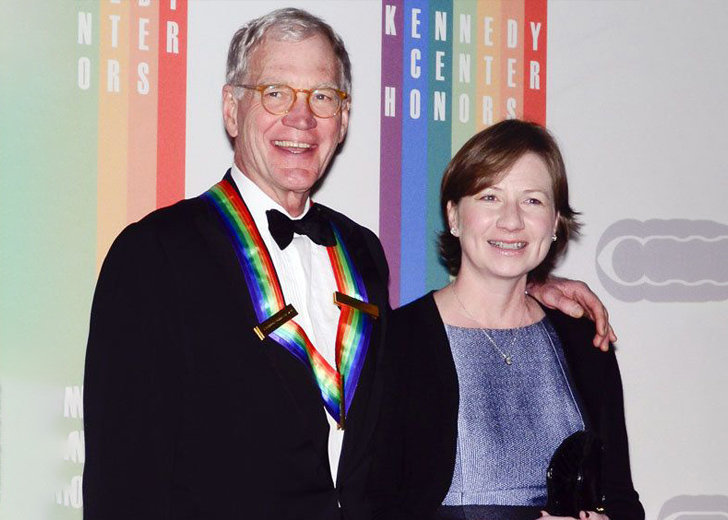 Media personality Regina Lasko is well known as the better half of the American TV personality, David Letterman.
But getting married to her partner took ages due to an extended dating period. And even after that, the marriage was thrown into turmoils due to cheating scandals. 
So, is Lasko still with her husband? If yes, how did they move on with the hurdles in their marriage?
Regina Lasko's Wiki-Like-Bio
Lasko was born on 20 November 1960. From her early age, she was interested in showbiz and pursued a career in the entertainment industry. 
Starting her career in modest positions, the American journalist quickly rose through the ranks and progressed to the post of production manager. She worked as a production manager with the show Another World and Saturday Night Live.
What's more? She also acted as the head of the production in the NBC special, Late Night with David Letterman: 7th Anniversary Special (1989). 
Married Television Host, David Letterman
It was during her stint with the NBC's Late Night Show, Lasko met David Letterman. Being in constant touch with each other, the pair quickly fell in love.
The TV personality and Letterman started dating in 1986.
At the time, her boyfriend was still living together with his previous girlfriend, Merill Markoe. Before Regina, David was married to college sweetheart Michelle Cook in an intimate wedding ceremony in Indiana.
The pair divorced in 1977 and had no children together.
See More: 'The Gary Null Show' Gary Null Married & Family | Cancer Book From Experience?
Things changed and Lasko moved in with Letterman after he joined CBS.
On November 3, 2003, the couple welcomed their only child, a son, Harry Joseph Letterman.
After five years, they finally got married. Lasko and her beau tied the wedding knots in March 2009 at Teton County Justice Court in Chateau, Montana.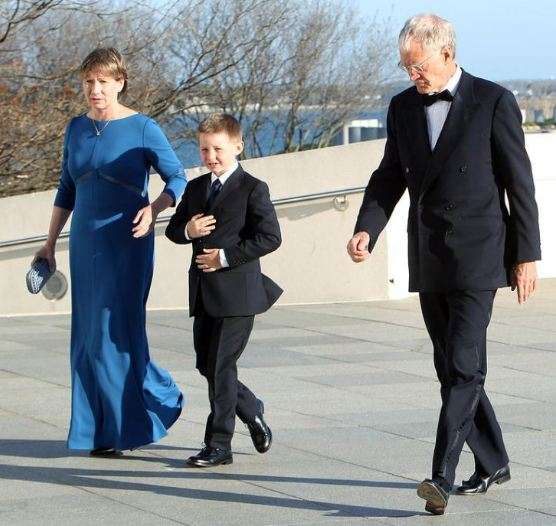 Family: Regina Lasko strolls in the street with her son and husband (Photo: Pinterest)
Husband Got Embroiled In Infidelity Claims
Lasko had to deal with a terrific situation just six months after her wedding. Her husband, David Letterman, was caught up in a cheating scandal. 
On October 1, 2009, Regina's newlywed husband announced in his show that he had been a victim of a blackmailing scam. He further added that the blackmailer had found out about his affairs and claimed $2 million in extortion to maintain silence. 
You may also like: Josh Hopkins Potential Wife Has Challenge, Former Girlfriend & Affairs Very Chic
As the authorities resolved the case, David's mistress was identified as his longtime aide Stephanie Birkitt, and the blackmailer was determined to be CBS producer Joe Halderman. 
On his show, David accepted that he had cheated on his wife, Regina and even asked for forgiveness. He asserted that his behavior horribly hurt Lasko and confessed it was his responsibility to fix the mess.
And at that point, there's only two things that can happen: either you're going to make some progress and get it fixed, or you're going to fall short and perhaps not get it fixed, so let me tell you folks, I got my work cut out for me.
Despite the apology, Lasko's marriage with Letterman was thought to be over with the couple living separately for months after the infidelity claims. However, love prevailed in the end as Regina chose to forgive her husband and saved her marriage.
After the incident, the couple has never attracted headlines for the wrong reasons and continue to live happily ever after.
They have been living together while relishing their net worth. As per Celebrity Networth, Letterman has a net worth of $400 million.
Husband Wished To Have More Children
Though the couple already has a son named Harry, in an interview with CBS in 2012, her husband revealed that at times he wished he had a girl child too.
He stated that he would have had more children if he hadn't been 'so gosh darn single-minded' about his career on television.
Find more about: NBC's Mark Halperin Age 53 Close To Married, Cheated On Partner