Mina Sundwall's Latest Travel Picture Hints Filming Of 'Lost In Space' Season 3
Yes, the filming of 'Lost In Space' Season 3 is set to begin. Series' actress Mina Sundwall's exclusive onboard travel picture has hinted the good news for the fans.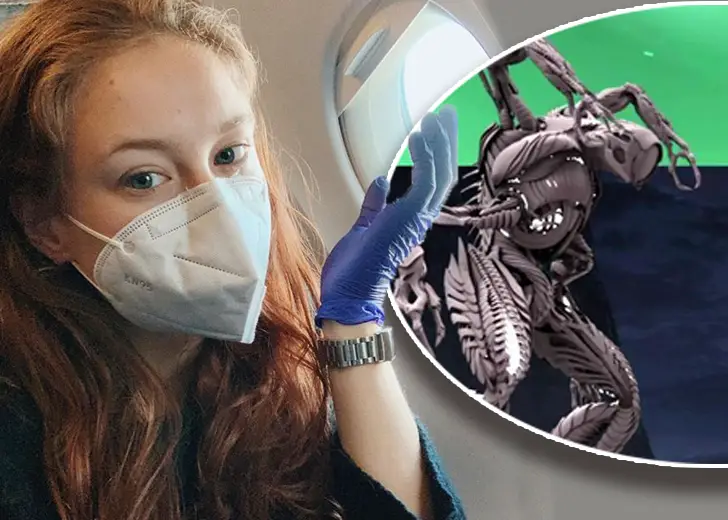 Actress Mina Sundwall's exclusive onboard travel picture has hinted good news for the fans of Lost In Space.
On August 13, 2020, the actress shared a picture on Instagram, hinting that the filming for Netflix's most anticipated space adventure series Lost In Space Season 3 was set to begin.
The post's caption stated, "this year's...lostinspace travel photo looks a little different, but I promise underneath I'm smiling just as big. see you soon family, we're headed back to space!"
In the picture, the 18-years-old diva is seen seated on a window seat of a plane, posing for a snap wearing a KN95 mask and a hand glove.
After she posted the captioned picture on her Instagram, Lost In Space fans got very excited and were quick to share their happiness through the comment section of the post.
A user named commented, "YAYYY SEASON THREEEEEE."
Another user asked to disclose an official release date for Lost in Space Season 3. He wrote, "I m desperately waiting for Season 3 kindly anyone tell me exact date for season 3."
Related: 'Lost In Space' Season 3 Release Date, Cast, And Recap Of The First Two Seasons
"I am so excited. You are my Role Model, what a fun job to work on this show! You are so amazing, and your acting is fantastic," a fan of commented.
Lost In Space's showrunner Zack Estrin also joined the conversations at some point, He dropped a comment saying, "Can't wait to see you up there soon!!!"
In the series Lost In Space, Mina Sundwall plays the character of Penny Robinson—the biological elder daughter of Maureen Robinson and John Robinson. She is the sister of Will Robinson and half-sister of Judy Robinson.
In addition to Sundwall, the other regular cast member of the series includes Maxwell Jenkins as Will Robinson, Taylor Russell as Judy Robinson, Molly Parker as Maureen Robinson, Toby Stephens as John Robinson, Parker Posey as June Harris a.k.a. Dr. Smith, Ignacio Serricchio as Don West, and Brian Steele as the Robot.
The series was confirmed for the third and final season on March 9, 2020. It is expected to release in the year 2021.