'Dark' Actress Lisa Vicari Instagram Suggests Her Directorial Debut
Lisa Vicari has turned the tables for herself; that's what her latest Instagram post suggests. Find out exclusive news about the 'Dark' actress' possible debut directorial project.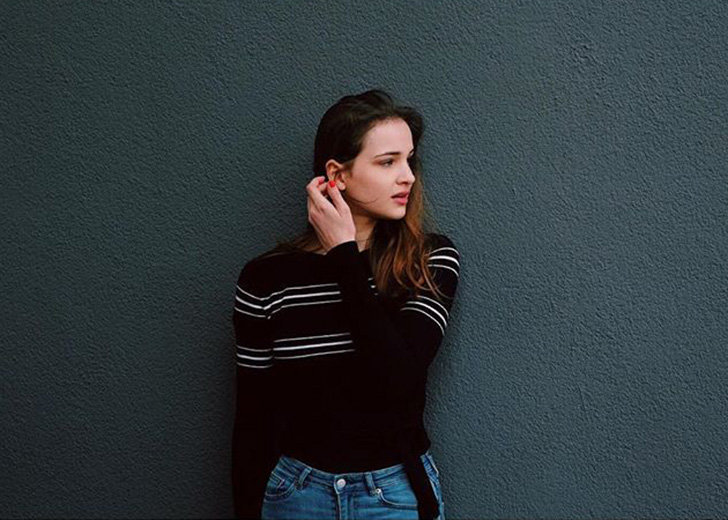 One of Lisa Vicari's latest Instagram post has hinted about her possible directorial debut.
On July 6, 2020,  the German actress used an Instagram post to drop a silent announcement about her possible upcoming directorial project.
In the post, she shared an exclusive picture captured by Jakob Fliedner in which she was seen focused while handling the camera.
The post caption stated, "so... I directed! (I guess?) thank you to my wonderful team, who helped me implement my vision. you guys rock."
Vicari also mentioned that the project was in the editing phase. "Now on to editing this little monster. I'll keep you posted. xx ( stills by @jakob.fliedner )," revealed Vicari.
The post tagged a few Instagram handles, which include—a film production company called Lichtspielfarm, actress Vanessa Loibl, dancer/actor Kelvin Kilonzo, and 'weyoung,' which is a combined account of Hamburg based filmmakers Patrick Wegener and Lukas Jung.
Vicari's post has received hundreds of comments from fans who are excited to know about her project.
"Omg, so excited to know what it is, love you," wrote one fan.
Another fan wrote: "We need more great women directors!"
Prior to the announcement post, Vicari had also posted still images from the sets of a project. The pictures featured actor Kelvin Kilonzo and actress Vanessa Loibl. The post was captioned as "Blue Blue Moon."
However, the Dark star didn't disclose the name of the project she "directed."
Most recently, the actress Lisa Vicari has been in the news for her portrayal of a significant character of Martha Nielsen in the final series of German-Netflix sci-fi series Dark.
The actress also has had numerous acclaimed acting projects in recent years, including Luna, Tatort, Playing Doctor, and Hell.
What To Know More About Lisa Vicari? Find Related Reads Below:
1. Why Dark Actress Lisa Vicari Begged Her Mother To Join Acting?
2. Lisa Vicari Movies And TV Shows You Must Watch If You Are A Fan