For Mikey Williams and His Siblings, College Education Is a Must - Know His Sister & Brother
Mikey Williams's father Mahlon Williams stated that he wanted his kids to complete their college education, even if they're focused on their respective careers.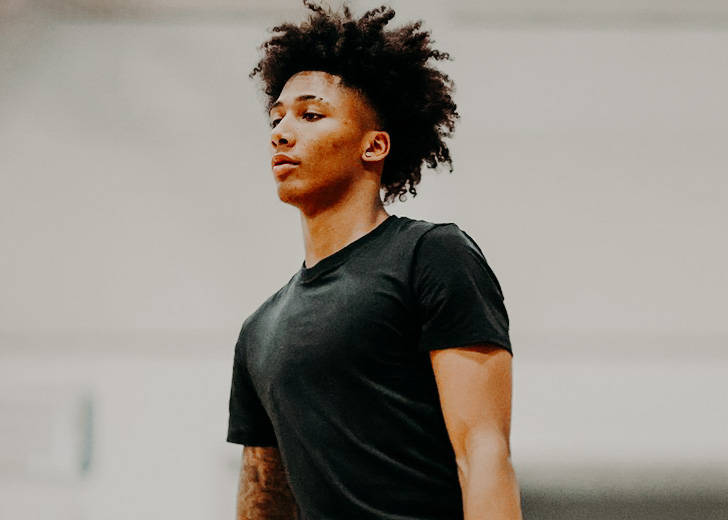 Mikey Williams, son of a former star basketball player and current high school basketball coach Mahlon Williams, rose to the limelight after playing for his San Ysidro High School team in San Diego.
The 16-year-old basketball player is competitive and wants to be the best. That mentality is one of the reasons his coaches and fans rate him so high.
To achieve that, Mikey has made a lot of sacrifices and worked hard from a tender age. But that being said, the aspiring player has not given up his education and puts equal effort into his school studies.
And the player's father, Mahlon, is also on the same page regarding his kids' education.
In an interview with the Charlotte Observer in February 2021, Mahlon emphasized he wanted his kids [including son Mikey] to complete their college education, even if they're focused on their respective careers.
He further added that it would be "icing on the cake" if his kids achieve an additional degree or education, so to say, even after their college education.
If some are fortunate enough to bypass college (after high school) and do something else and come back to college, well, a lot of people do that. You go to the (NBA), one-and-done, and promise your mother and your father that 'I'll get my education.' But education is huge for me and their mother.
Regarding Mikey's schooling, the 6 foot 2 inches tall player studied until freshman year at San Ysidro High School in San Diego, California.
In September 2020, the basketball player announced through Twitter that he was transferring from San Ysidro High School to Lake Norman Christian School in Huntersville, North Carolina, entering his sophomore season.

Mikey Williams announces his transfer to Lake Norman Christian School in North Carolina on Twitter. (Photo: Twitter)
The star player has two siblings, Skye, 14, and Marvin, 13, who are also athletes.
Mikey's sister, Skye, a nationally ranked softball player, is currently a freshman and lives with her mother, Charisse Williams, in California. She has scholarship offers from various schools, including Oklahoma, Washington State, Washington, and UCLA.
Likewise, his brother Marvin is in middle school and lives with Mikey and his father in Charlotte. Marvin is also a basketball player.
And despite Mikey and his sister Skye live far from each other, they are often spotted posting their childhood photos on Instagram Stories and dropping comments on one another's posts.
Skye, whose Instagram username is @skyexwilliams, has over 70 thousand followers on her Instagram. In contrast, the rising basketball star Mikey has 3 million followers on his Instagram.