Maya Jama Dating Her Rapper Boyfriend Is Goals! Wiki Reveals, Age & More
After having suffered the ignominy of losing her boyfriend when she was just 16, Maya took a four-year hiatus before dating again...The popular host was born to parents of different races...Her dad was of Somalian ancestry...she expressed her views on religion through a tweet...she enjoys the net worth of $1.5 million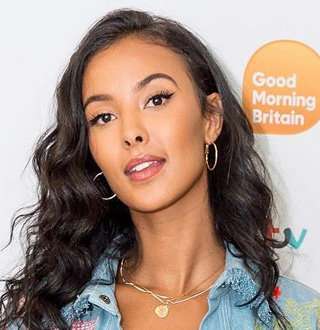 Television presenter Maya Jama first met her boyfriend at Red Bull Culture Clash in 2014, which turned into a blissful romantic relationship, setting goals with him.
The fashion model is widely known as a co-presenter of the live entertainment show broadcast Trending Live!, from 2015 to 2017, which airs on the 4Music channel. She currently co-presents every Friday alongside Scott Mills and Chris Stark on a BBC Radio 1.
Here are some wiki facts of Maya that comprise of her bio, catastrophe in early age, her dating status, career, and net worth.
1. Maya Jama's Wiki-like Bio: Parents, Height, Religion
The popular host was born as Maya Indea Jama on 14 August 1994 to parents of different races. Her father was of Somalian ancestry while her mother had roots tracing back to Sweden. She grew up along with her brother, Omar in Bristol, United Kingdom.
Maya, who stands at the height of 5 feet 8 inches (1.7 meters) received her primary education from Cotham School. Maya has not disclosed her religion, but she is a firm believer of all religions being equal.  
Real More: Reza Jarrahy Biography Talks: From Family, Religion To Divorce Reason & Net Worth
Reacting to the London attack in June 2017, she expressed her views on religion through a tweet stating that there were people that did terrible things from every religion and race, and it was never ok to blame everyone for the actions of just some.
2. Faced Catastrophe In Early Age: Dad Jailed, Boyfriend Killed
Maya had a horrible childhood and a difficult upbringing as her dad was arrested when she was in her early age. Her father was in drinking and fighting and faced multiple terms behind bars.
According to wiki sites, she stopped visiting her dad in jail after the age of 12, as he had not been good to her mother. Her mother was struggling and had to juggle between multiple jobs to raise Maya and her brother on her own. Maya even made a documentary about her dad entitled, When Dad Kills, depicting the hardships a single mother has to face when bringing up her kids. The docu-drama aired on 27 September 2017 on 5Star Channel.
Moreover, she was frequently bullied by her friends at school due to her ethnicity. She was educated in a school where most of the kids were white, and getting bullied in terms of the color of her skin was a common practice.  
Her tragedy also involved the death of her first boyfriend, Rico Gordon when she was just 16 years of age. Rico was killed after getting caught accidentally in a crossfire between two rival London gangsters.
3. Her Career As Television Presenter
The heartbreaks suffered in her early years made her a strong woman and was fascinated towards showbiz from an early age. Her fascination towards the entertainment industry was ignited because of her wanting a platform to escape from her traumas. 
Maya started her television career as a teenager when she presented the weekly music video countdown show on JumpOff.TV after moving to London. In  2014, she joined MTV and started to present the show, The Wrap U, which served as her breakthrough event.
Later she appeared on the various shows on the ITV network such as The Hot Desk and Cannonball. She recently presented MTV's reality game show, True Love or True Lies in 2018.
Having never looked back after her MTV stint; her dates are full of commitments these days. Her upcoming projects include Sky One's series, Revolution, and Channel 4's reality show, The Circle.
In August 2018, it was announced that Maya would be the backstage host of the 21st annual GQ Men of the Year Awards 2018, which was held on 5 September 2018.
4. Enjoys Flabbergasting Net Worth At Age 23
Maya, who has been appearing on various television shows since an early age has undoubtedly hoarded a remarkable net worth. Her involvement in various shows as a presenter has yielded an impressive income.
Working as a radio host on BBC Radio 1, she earns an average salary of $46K per year. She also makes money presenting the various shows on renowned networks.
See Also: Maria Bartiromo Husband Love & Growing Net Worth Kills Children Desire & No Regrets, Yet!
Moreover, she has lucrative partnerships with popular brands such as Adidas, Gap, and eBay, which increases her net worth. As of 2018, she enjoys the net worth of $1.5 million, and her age is just 23.
5. Dating Boyfriend Stormzy Since 2015, Keen To Get Married
After having suffered the ignominy of losing her boyfriend when she was only 16, Maya took a four-year hiatus before dating again. 
Maya is currently in a long-term relationship with the 25-year-old English rapper, Stormzy aka Michael Omari. The couple started dating in January 2015, two months after they first met at Red Bull Culture Clash in October 2014.
Since then, they have been enjoying a steady but romantic relationship. Her boyfriend, Stormzy even wrote an entire song for her 22nd birthday titled Birthday Girl.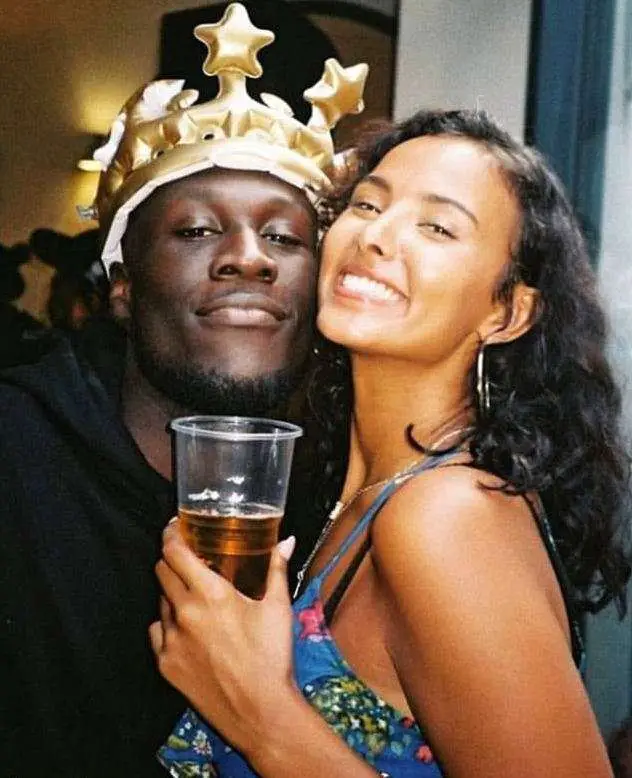 Boyfriend Goals: Maya Jama celebrated three years of relationship with boyfriend Stormzy in January 2018. (Photo: Maya Jama's Instagram)
Talking to the Sunday Times Magazine in June 2018, she gave a rare insight into her life with her boyfriend at their west London home. She revealed that the couples' day started with music and ended with a prayer. 
Interesting: Kirsty Gallacher Wants New Partner After Husband Rifts In Divorce? Dating Status
Moreover, she insisted that they try not to spend too much time glued to their devices while at home. The couple seems keen to get married and her boyfriend, Stormzy could be waiting for the perfect day to purpose her.
And it seems like the tide has turned in Maya's life. A well settled career, enough money in the bank and flaunted by an affectionate boyfriend, Maya's life seems to be at the right place. 
6. Maya Jama Reveals Her Struggle With Mental Health
Maya has been working on the Radio 1 airwaves for almost a year now. And it looks like she is feeling more like herself at work as she was seen keeping herself warm in the freezing temperatures in London in a very cozy outfit.

The radio and TV star left the BBC studios after wrapping up her weekend show, before taking to Instagram where she revealed to her fans her mental health struggles.
Maya shared a message for her Instagram followers, telling them in a post on her IG stories that she has been struggling with her mental health for a very long time. She has accepted that she has been struggling with mental health for ages. Further, she explained she shrugged off feelings and would try to make excuses for why she felt low in the past, denying the fact that she couldn't describe what she was feeling or why she was feeling a particular emotion.